Why Mary Trump Thinks A Trump Political Dynasty Won't Happen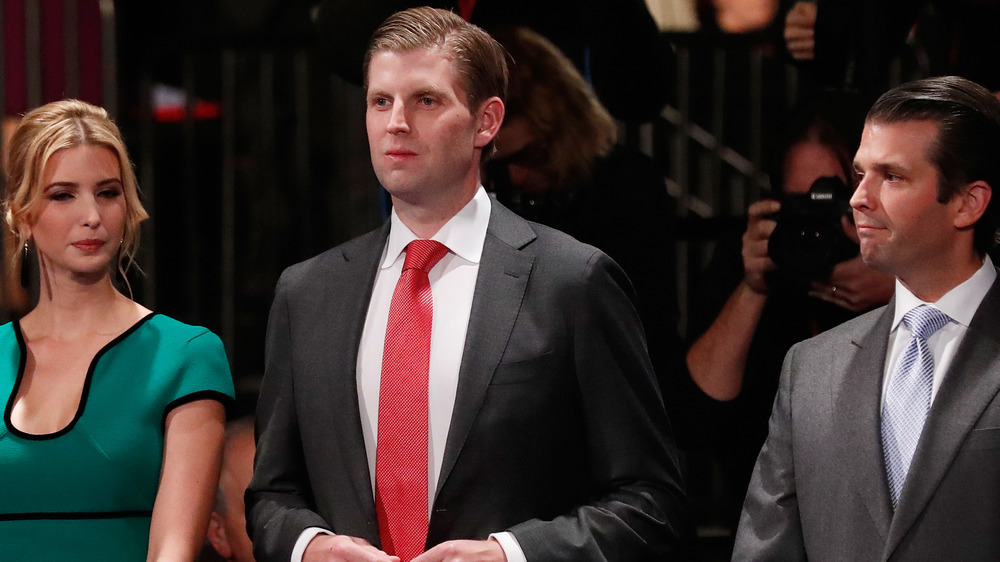 Pool/Getty Images
The Trump administration left the White House in January after trying to do everything in their power to, well, stay in power, and on the heels of their Washington D.C. exit, many people wondered whether Eric Trump, Donald Trump Jr., or Ivanka Trump would run for office in the 2024 election. In fact, according to a survey (via Axios), 29% of Republicans polled would vote for Donald Trump Jr. if he were to run in 2024, and 16% would actually vote for Ivanka Trump — in other words, 45% of Republicans polled would vote in favor of having a member of the Trump family in office again.
Prior to Trump's 2020 election loss, Republican strategist Rick Wilson also toyed around with the idea that America could see a Trump family political dynasty in the future, telling the LA Times, "I honestly think Don Jr. or Ivanka will be the nominee in 2024 ... because the party doesn't care about any of the issues that used to drive the party. Now they care about Trump."
Mary Trump thinks legal issues will prevent a Trump presidential legacy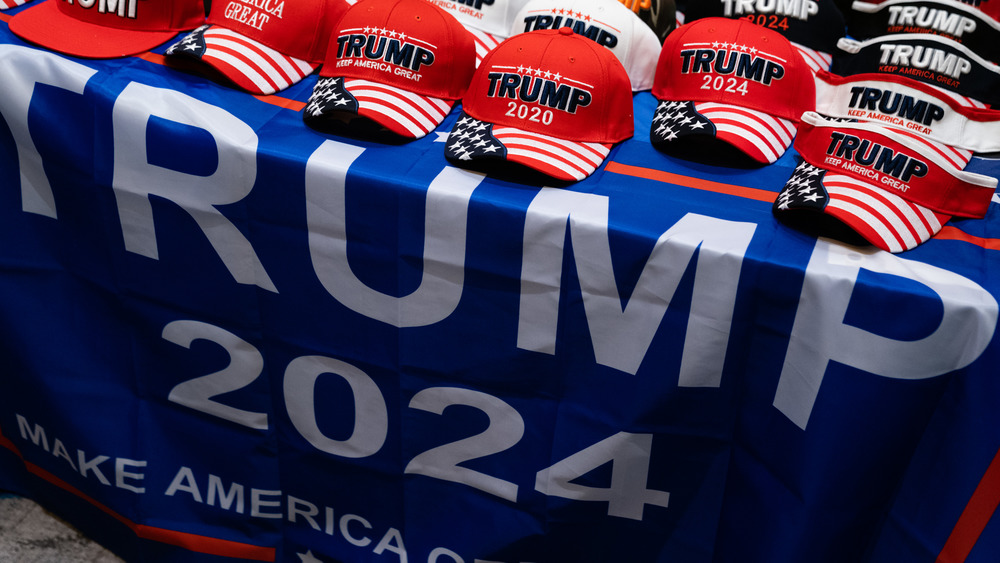 Bloomberg/Getty Images
Mary Trump, who has been outspoken about her disdain for her uncle and hyper-critical of him in and out of office, spoke to Business Insider about why she thinks a Trump political dynasty is highly unlikely — and it all has to do with their looming legal issues. "Thanks in large part to their dad but also to their own anti-social tendencies, [they're] going to be defending themselves I'm guessing in a fair number of civil and criminal cases going forward," she predicted. "That is the only saving grace at the moment: Donald and possibly two or three of his children are going to be embroiled in lots of legal actions, starting in the future and the not too distant future."
Mary Trump's comments come shortly after former White House Chief of Staff Mark Meadows alleged that the top GOP candidates for 2024 are part of the Trump family. "On Sunday, we will see the start of planning for the next administration and I can tell you, the people that are at the top of that list, all of them have Trump as their last name," Meadows told Fox News host and Trump enthusiast Sean Hannity in Feb., just ahead of Donald Trump's appearance at the Conservative Political Action Conference (via Business Insider). 
Only time will tell, though, if we end up seeing a Trump family member on the 2024 ballot.