The Best Blush Color For Your Skin Tone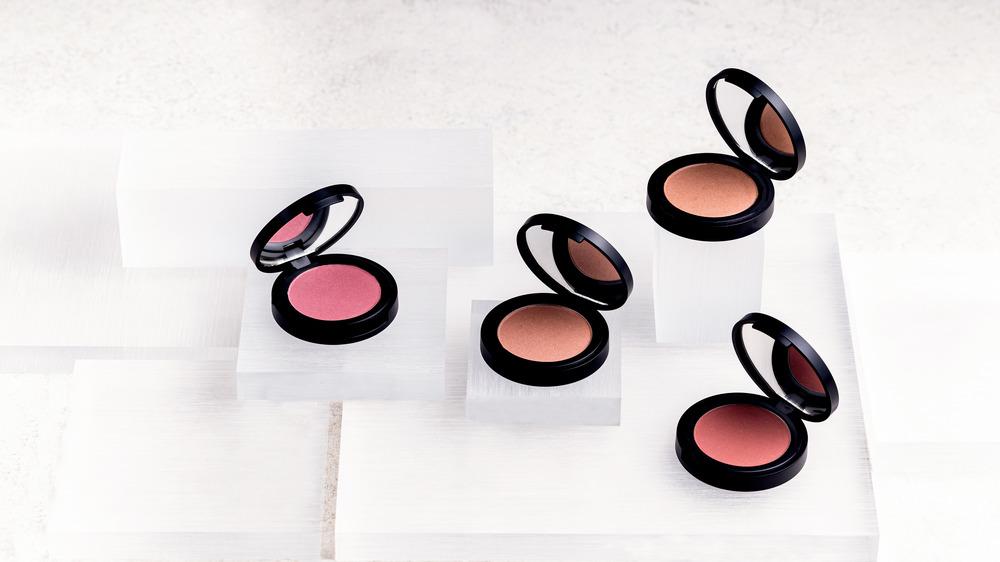 Shutterstock
Spring has finally sprung, and you know what that means? Tons and tons of blush to buy! The right blush color can give you a sunny glow, something we all need after a harsh winter. There are so many different blushes out there, from creamy to matte and oranges to pinks, so how do you tell which one is best for you and your skin tone?
According to Allure, the first step to matching your skin tone is finding a blush that has similar undertones — warm, cool, or neutral. It's a similar process to matching your skin tone with a foundation, per Allure.
Another trick is to compare a blush to your lip color, Allure reported. "Test it out on the apples of your cheeks to see if it 'clashes' with either your natural lip color or lipstick. If it looks off or unnatural, you should choose another shade," makeup artist Daniel Martin said to Allure.
For fair-skinned girls, Byrdie recommends fresh pink or light beach to match your cool undertones. Comparably, medium-skinned girls should buy a mix of peach and rosy pinks that'll match their warm undertones, the outlet said. Olive skin, on the other hand, has yellow and green undertones, which means pregnant-peach or golden-toned blushes are your best bet, per Byrdie. Lastly, dark-skinned women typically have warm undertones, so bright red or coral blush will make their faces shine!
Blush formulas also matter when finding the right shade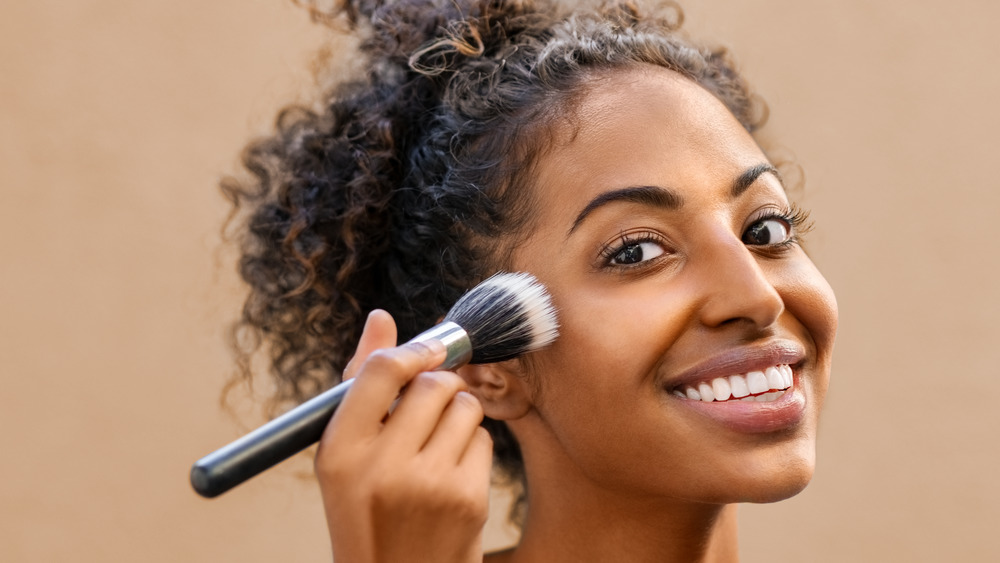 Shutterstock
Knowing the right color is only one part of the overall experimentation. Good Housekeeping revealed that blush powders, creams, and stains work differently on each type of skin. For oily-skinned girls, cheek stains are your go-tos because they'll look dewy and last all-day, despite all the sweat and oil (per Good Housekeeping).
Having normal and combination skin means creamy blushes are your next best friend. According to Good Housekeeping, creamy blushes are the most used for all skin types because they comes in multiple colors and give off a fresh, sunny look. The outlet also revealed that dry-skinned girls need to stick with a powder formula because it'll glide over pores and blur them. Plus, stains and cream blushes crack when they dry out, which gives dry-skinned girls a patchy and cracked look on their cheeks, according to Good Housekeeping.
With all these different blush formulas and blush colors, it's going to take a while before you find your right shade. But isn't that the fun part? Experimenting with makeup has to be every beauty girl's favorite hobby, and now it looks like you're ready to embark on another makeup adventure!