The Quarantine Project That Alison Brie And Dave Franco Can't Stop Talking About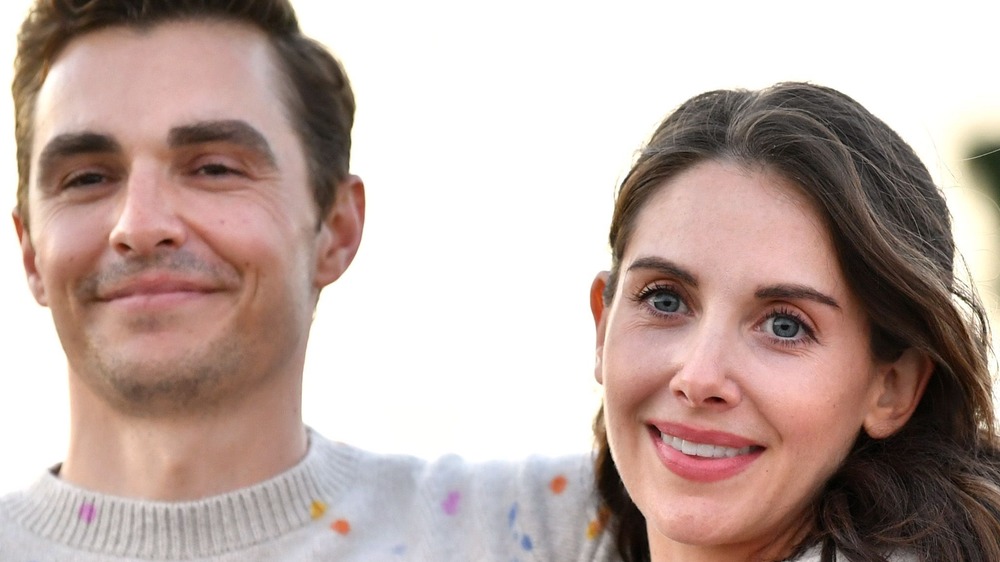 Amy Sussman/Getty Images
Who doesn't love a good romantic comedy? While the genre certainly went through somewhat of a cyclical boom-bust period, it's safe to officially say: The romantic comedy is back. Thanks to the successes of films like Set It Up, Palm Springs, To All the Boys I've Loved Before, Always Be My Maybe, and more, it's safe to say the rom-com market is alive and it is thriving (via Refinery29).
Many couples look to rom-coms for inspiration for what their love lives should look like, but for actors and married couple Dave Franco and Alison Brie, they found that writing the rom-com themselves was actually the thing that put the spark back in their relationship.
During an appearance on Late Night with Jimmy Fallon back in July, Brie revealed that the two had long been kicking around an idea for a romantic comedy, and when government officials announced that the world was shutting down in order to prevent the spread of COVID-19 they thought this was their chance to write it (via YouTube). Of course, Brie admits, they (like everyone else) didn't realize that two-week shutdown would turn into what would essentially be a year-round one, and "kept really strict writing hours" and "just hammered it out." 
After two weeks, they had a draft. What they didn't anticipate was having months upon months for rewrites.
Alison and Dave had their own meet cute
During the segment, Jimmy Fallon asks Alison Brie to talk about how she and Franco met. As it turns out, their meet cute has the makings of its very own rom-com.
It's all thanks to their mutual friend — or perhaps guardian angel, Jules — who did some serious sleuthing when she and Brie ran into Franco at the airport during Mardi Gras in New Orleans, back in 2011 (via People).
Franco joined them for dinner, and when he did, Jules secretly texted Brie saying, "You should hook up with Dave." And as Brie recalled to Fallon, "I responded like, 'Yes, please!' along with lots of thumbs-up emojis."
Jules then went ahead and showed this exchange to Franco, but told him not to let this on to Brie. Jules then told Brie that she showed the texts to Franco, but not to tell Franco she knew he'd seen them.
From then on, it was "48 hours of drugs, sex, a lot of making out," Brie joked, which is how all good love stories should start. Afterwards, Brie met Franco for romantic jaunts in New York and Paris. The two then got engaged in August 2015 and were wed in March 2017.
It's unclear from the segment where Jules is now, but, hopefully she's started her own matchmaking service — or even better — found a career in politics.
Future collaborations are in store for the pair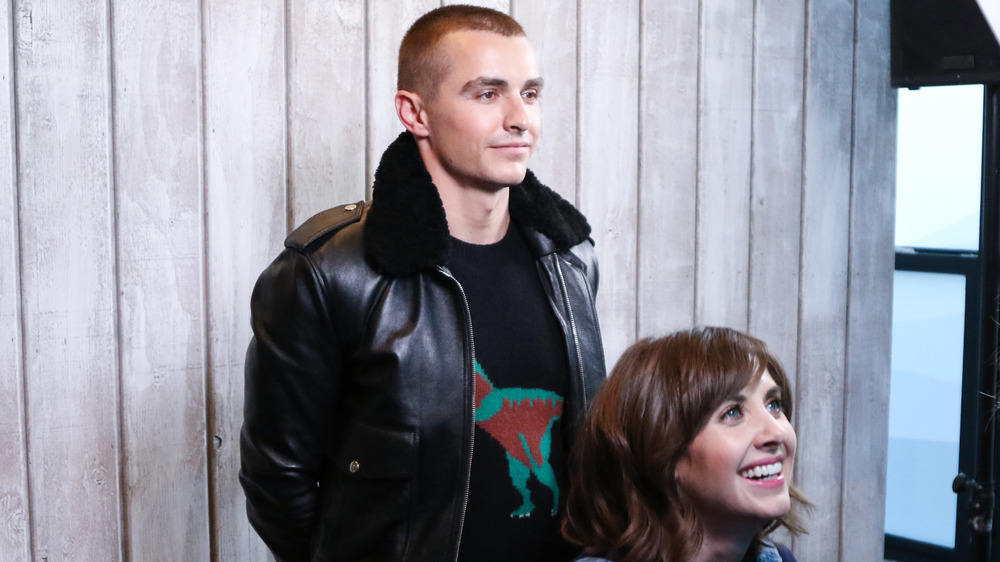 John Parra/Getty Images
Even though this is the first time Brie and Franco are writing a film together, the two have partnered on and off screen before. In fact, the reason why Brie appeared on Fallon was to promote Franco's horror film The Rental, which he wrote and directed, and she stars in.
When asked if it was easy to be on the receiving end of Franco's direction, Brie replied, "Yes. So easy. Too easy, like way easier than I thought it would be. This was the greatest filming experience." The trust Brie and Franco have in their romantic relationship also extended to their director-actress relationship, Brie explained.
The two have also previously acted opposite each other on screen: First in The Little Hours, released in 2017, and later that year, in The Disaster Artist (via Alma).
So while Franco and Brie might not be turning their love story into a film any time soon (it felt "weird and bad" to create conflict where there was not any, even fictional conflict, as Brie explained to Fallon), it does seem like many future collaborations are in store.