Why Avery And Will From A Week Away Look So Familiar
This content was paid for by Netflix and created by The List.
The summer season might still be a few months away, but audiences get to experience the vicarious joys of camp and new love a little early this year thanks to the new musical film A Week Away. The film centers on Kevin Quinn's Will Hawkins as he reluctantly joins a church camp called Camp Aweegaway to avoid being punished for a recent run-in with the law. Will is initially hesitant to join in on all of the faith-based fun, but he changes his tune once he makes a new friend and meets Bailee Madison's Avery, a talented camp regular who shows him the beauty of achieving perfect harmony.
There's plenty of splashy summer hijinks to enjoy in this film, including a giant water catapult, cozy campfire storytime, some spirited team competitions, and, of course, tons of beautiful music. And audiences will also no doubt fall in love with Will and Avery as the two teens discover both themselves and each other.
For Quinn, the relationship that blossoms between Will and Avery is about the power of being seen by someone, as he told People Magazine, "Despite [the fact] that Will is an outsider to everyone else, Avery picks up on a certain transparency that he seems to have and sees the real him in the process." Indeed, the strength of their connection is only made more powerful by the fact that they have their very own soundtrack to dance to. But the actors are still impressive as they reach deep for the right notes, both musically and otherwise.
If you're wondering where you might have seen these two young stars on-screen before A Week Away, here's a look at what other films and shows Kevin Quinn and Bailee Madison have starred in.
Kevin Quinn has spent a lot of time at camp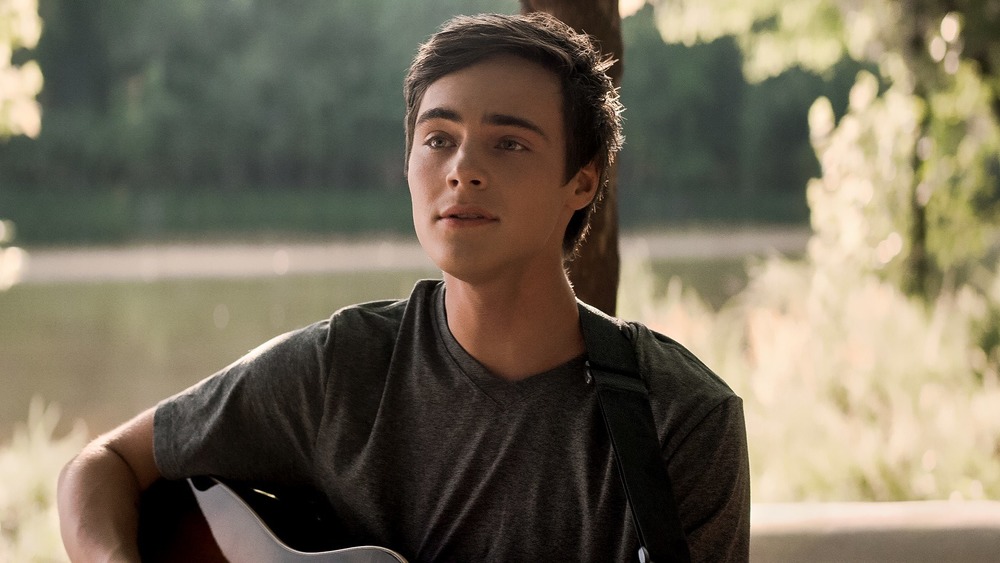 Netflix
Long before he brought his impressive vocals to Camp Aweegaway in this film, Kevin Quinn was strumming on his guitar over at Camp Grizzly. That's right, Quinn starred in the first two seasons of the Disney Channel show Bunk'd as the head camp counselor Xander, a character who was very popular and wowed the campfire crowd with his many song sessions. Quinn earned the role shortly after showcasing his pipes throughout his audition process for American Idol's twelfth season. And his singing skills have continued to come into play for other screen roles, including his turn as Zac Chase in the Disney Channel version of Adventures in Babysitting and as Danny in the Hallmark Channel's holiday film A Christmas Love Story in 2019.
In addition to being a talented musical star, Quinn has also shown off his dramatic chops on-screen as well. In the 2018 film Canal Street, Quinn starred as Brian Sudermill, a wealthy Chicago teen whose death leads to the wrongful persecution of a Black classmate. Quinn said that this role was particularly important to him because he felt that the story touched upon many of society's present-day conflicts and injustices.
Meanwhile, Bailee Madison has been dominating the screen scene for most of her life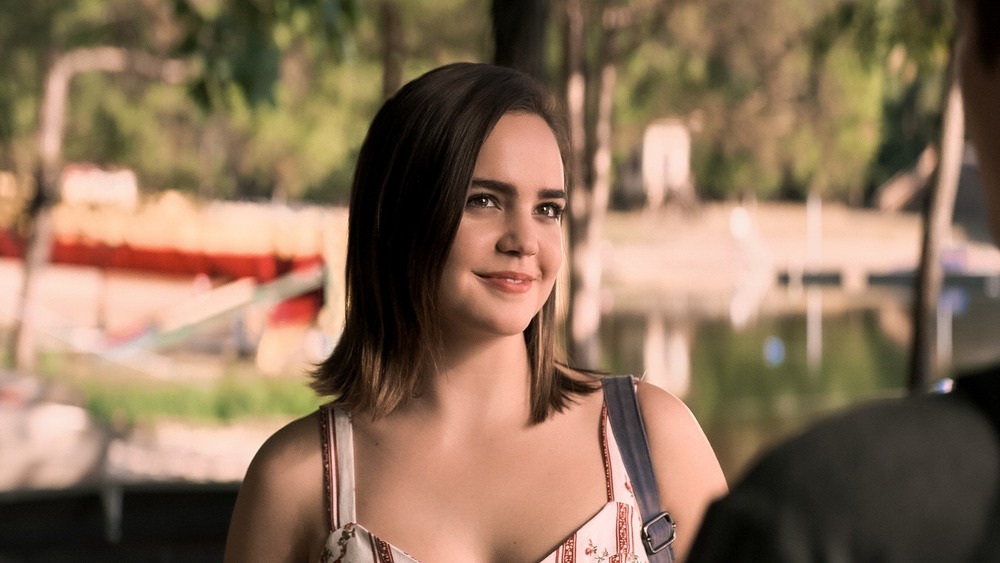 Netflix
At the age of just 21, Bailee Madison has already enjoyed a career most actresses can only dream of. From the very beginning, she's maintained a heartwarming screen presence, starting with her earliest film roles like little Rainelle Downing in Lonely Hearts and as May Belle Aarons in Bridge to Terabithia. House M.D. fans may also remember her as little Lucy, the girl whose tummy ache was definitely not a case of her seeking attention. Even as a child star, Madison was a total scene stealer while starring alongside some of Hollywood's biggest names, including delivering one of the most devastating lines of all in the 2009 drama Brothers and being the funniest part of Just Go With It.
Over the years, Madison's career has only continued to flourish. The actress has dabbled in horror fare with films like Don't Be Afraid of the Dark and The Strangers: Prey at Night, while she's also headlined several feel-good family films, including Cowgirls 'n Angels, Smart Cookies, and Annabelle Hooper and the Ghosts of Nantucket. And not only that, but she's also been a regular in the holiday films scene, starring in Pete's Christmas, Northpole, and Holiday Joy, to name just a few. On top of all of that, Madison has also been a staple of the small screen, starring as Maxine Russo in the Disney Channel sitcom Wizards of Waverly Place, as Hillary Harrison in the ABC comedy Trophy Wife, as young Snow White in Once Upon a Time, as Sophia Quinn in the Freeform drama The Fosters, and, most recently, as Grace Russell in the Hallmark dramedy show Good Witch.
Put simply, both Quinn and Madison have already been very, very busy young stars, and it looks like the two are only going to continue to shine.