The Food That Inspired Rosanna Pansino To Create Her YouTube Channel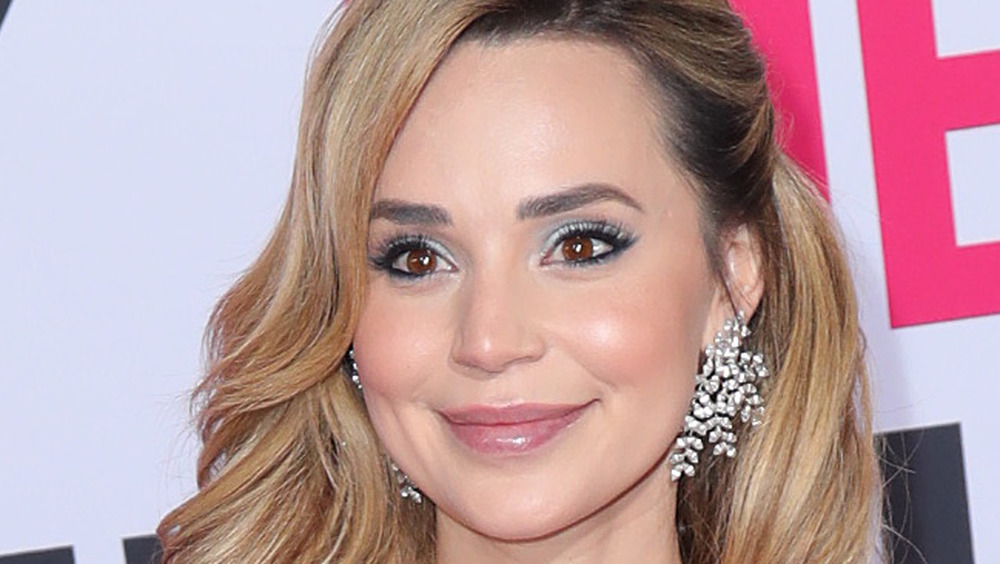 Leon Bennett/Getty Images
Rosanna Pansino, creator of the wildly popular cooking series Nerdy Nummies, has been making a splash in the culinary world since 2011, when she started posting her seriously cool creations on her YouTube channel. Now, more than a decade later, the Nerdy Nummies creator is bringing her talents and expertise to a new baking competition called Baketopia, in which she will serve as the host and one of the judges (via TubeFilter). The series is set to hit HBO Max on March 25.
As described by HBO Max, the show will involve bakers creating "trendsetting cakes and delectable desserts" that will impress Pansino and her fellow judges — and could earn them a $10,000 prize.
"This is a show I have been working on for almost two years!" Pansino announced on YouTube. "A big thanks to 'B17' for producing the show and to HBO for making this all possible! I am so excited for you guys to be able to watch [it]."
Rosanna Pansino's first love will always be pizza
While Rosanna Pansino is generally known for her amazing "nerdy" desserts – like Baby Yoda macarons, Disney princess-inspired cakes, and more – the food that inspired her to create her YouTube channel was a whole different kind of pie — pizza.
Pansino revealed that, as a child, she and her dad – who earned the nickname "Papa Pizza" — would make "themed" pizzas together, which had a great influence on her culinary journey. "He was always making food cute because I liked it. And we're still doing it! So, it's influenced a lot of my videos," she told Bustle. "I'm always making pizza with different toppings on it, and it's probably the one food I could eat every day and never get tired of. It's simple, warm, and very comforting. It always just makes me happy!"
You can catch Rosanna Pansino on Baketopia, which premieres on HBO Max on March 25.