This Is How Long It Takes Rosanna Pansino To Make A Nerdy Nummies Video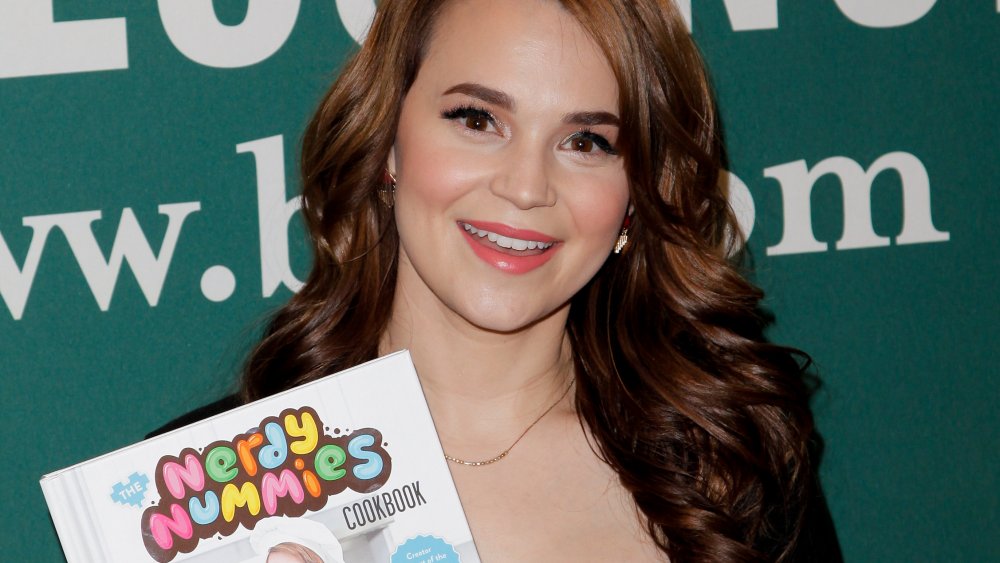 Tibrina Hobson/Getty Images
Rosanna Pansino has been baking up a storm on YouTube for over ten years. In that time, she has collected 13 million subscribers and over 3.2 billion total views, written two cookbooks, created some awesome merch, and even released a few singles. She has made success seem like a piece of cake, which we're totally not mad about since we all love her so much — her kind demeanor, quirky personality, and interactions with her fans have made her one of the most likable content creators out there. After every video, she encourages her followers to try to recreate her confectionery creations, as well, and tag her in them so she can see them for herself. She said this "makes [her] day" (via YouTube).
Pansino told Business Insider that she started her YouTube career as a side project while she was mostly focused on acting. She explains, "My manager, and fellow YouTuber, Mike Lamond encouraged me to start a YouTube channel as a way to practice speaking, entertaining, and being more comfortable in front of a camera." Turns out, she had a talent for it, and the Internet clamored for more.
It can take Pansino upwards of five days to complete a single video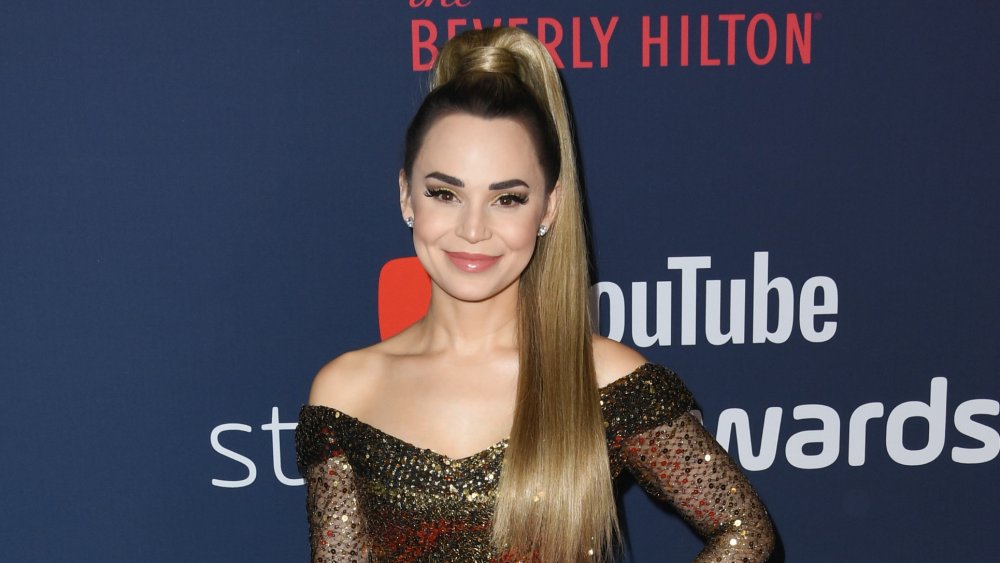 Jon Kopaloff/Getty Images
Although she makes it seem easy as pie, Pansino admits that there is a lot more work that goes into making her videos than you might imagine. She says even after more than hundreds — nearly thousands — of videos, the process has pretty much stayed the same. Even though the videos she releases are typically only 6-12 minutes long, Pansino tells Business Insider that "Each video can vary greatly depending on what it is, but the average Nerdy Nummies episode takes over 5 days to create and produce. The process includes developing ideas, gathering the ingredients, testing the recipes, filming, editing and posting the videos."
However, what most likely has changed is the production value of her videos, as she says that when she first started her channel, she "used an $80 dollar flip-camera and edited every episode [her]self."
She doesn't worry about running out of ideas
As for the inspiration for her channel, Pansino's Nerdy Nummies channel focuses on baking with nerdy themes in mind, a series she calls her "Geeky Cooking Show." Some of her videos are inspired by Disney, Marvel, video games, cartoons, Star Wars, and more. "Inspiration for my Nerdy Nummies videos comes from all over," she explains. "Many of the ideas originate from the games, comics or movies I'm excited about. My family is really creative as well and are constantly sending me their thoughts. I also encourage my fans to tell me what they would want to see next and they have a direct influence on the types of creations I make" (via Business Insider). In the videos, she will dress up in a themed costume and decorate the background so as to tie everything together.
It's clear that Pansino has a wonderfully creative mind, which is perhaps why she has gained such an impressive following. "Baker's block is not a problem that I have," she tells Bustle. "Inspiration comes from everywhere. Sometimes, I'll wake up in the middle of the night at 3 a.m., have an idea, and have to write it down. Sometimes, I dream an idea." Sounds like there's plenty of content coming for fans in the years ahead!