The Best Department Store Makeup, According To TikTok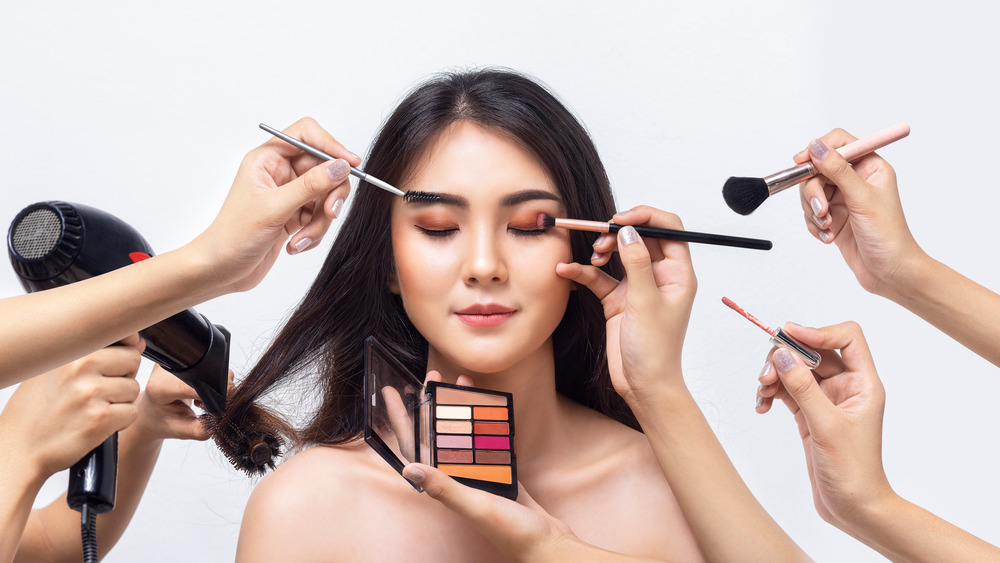 Shutterstock
If you're on "skin TikTok," chances are you've also ventured through "beauty TikTok." From makeup artists to your everyday makeup enthusiasts, TikTok users are recommending product after product, which has changed the makeup game — and probably your routine too. Suddenly, the once famed high-end foundations, mascaras, or blush sets sold in Sephora are now being rejected and replaced by TikTok recommended drugstore products, Teen Vogue revealed.
So, which products are best — high-end or drugstore? Well, TikTok users say you're probably being duped by spending unnecessary dollars on high-end brands like Fenty Beauty, Too Faced, and more, per Popsugar. The outlet also revealed how drugstore brands such as Maybelline, NYX, and E.l.f. Cosmetics have better results for cheaper costs, which is especially great for any newbie entering the makeup industry.
For example, E.l.f. Cosmetics 16HR Camo Concealer is the more affordable version of Tarte's Shape Tape concealer, which costs four times more than E.l.f's, according to New York Magazine. The camo concealer went viral in August 2020 after multiple TikTokers raved about the product's cost and coverage. "Oh my gosh, absolutely, yes, yes, and yes," a TikToker said about the concealer in her video, which has over 400,000 likes.
Drugstore makeup brands are getting praise from TikTok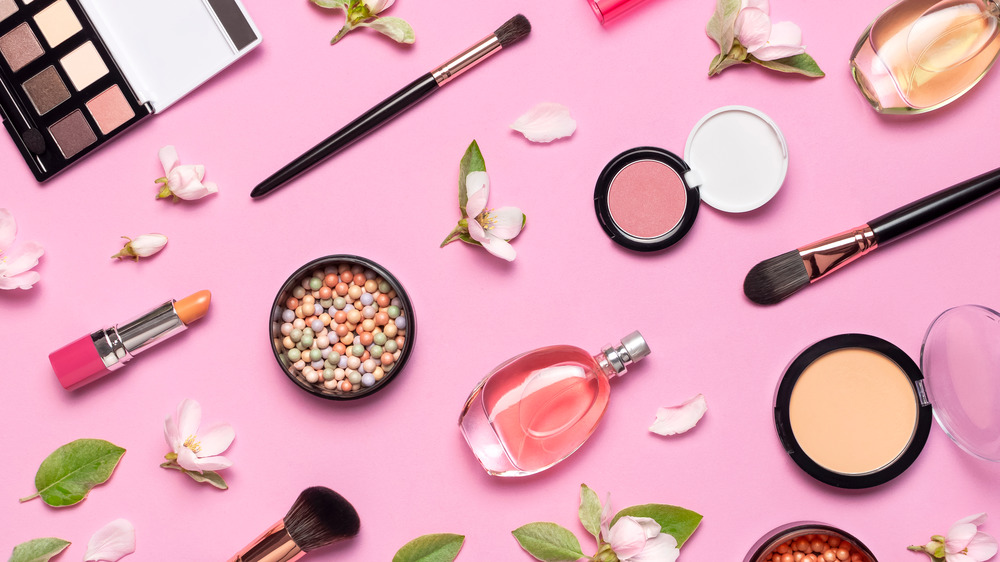 Shutterstock
Another E.l.f. product has gotten immense love and praise. A cheaper version of Tatcha's silk canvas primer, the drugstore brand's poreless putty primer, has had beauty gurus raving, per Teen Vogue. Not only does it give a smooth, poreless face, but it's also half the price.
For foundation wearers, TikTokers recommend L'Oréal's Paris Makeup Infallible 24HR Fresh Wear Liquid Longwear Foundation, a full-coverage foundation that works for any skin type, Teen Vogue revealed. It has a lightweight formula that works for everybody. 
However, if you're not into liquid foundation, you can try another TikTok recommended product: L'Oréal's Paris 24Hr Powder Foundation. Per Teen Vogue, this powder foundation is making rounds on TikTok because it provides full coverage similar to its liquid counterparts. Plus, it costs under $15 – what a deal!
TikTok has shaped the beauty game. No longer do you need to spend $20 on a high-end concealer when a cheaper drug store option offers the same, if not better, results.