Why Laneige Isn't Worth The Money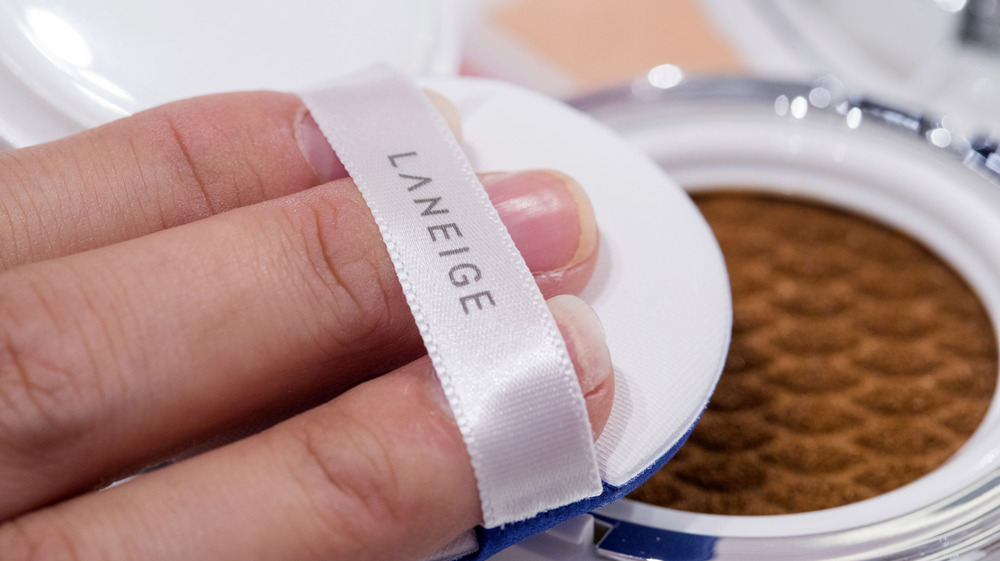 Bloomberg/Getty Images
No one can say that Laneige wasn't successful in adopting a western customer. After all, the Korean beauty brand is one of the only makeup and skincare lines to have made it outside of Korea, according to StyleCraze. Their dermatologist-tested and cruelty-free products, specifically their lip and sleeping masks, are instant hits, per StyleCraze.
Celebrities such as Olympic snowboarder Chloe Kim swear by Laneige's clean beauty products, claiming how the brand's BB Cushion Cream and Water Bank Serum keep her face moisturized even in the coldest climates. And, while Laneige has made significant progress popularizing K-Beauty products in western beauty communities, via Business Insider, the brand is still lacking a major component: inclusivity.
In 2016, makeup artist Jackie Aina called Laneige "the worst beauty brands ever for [people of color]" because of their limited shade range for their cushion foundation. Three years later, the brand made slight efforts towards inclusivity by making a "cacao" shade for their foundation. And as of 2021, the brand remains exclusionary to dark-skinned faces with only having ten shades for their Neo Cushion Matte foundation, according to the brand's website.
Black-owned makeup brands are making their own Laneige's cushion foundation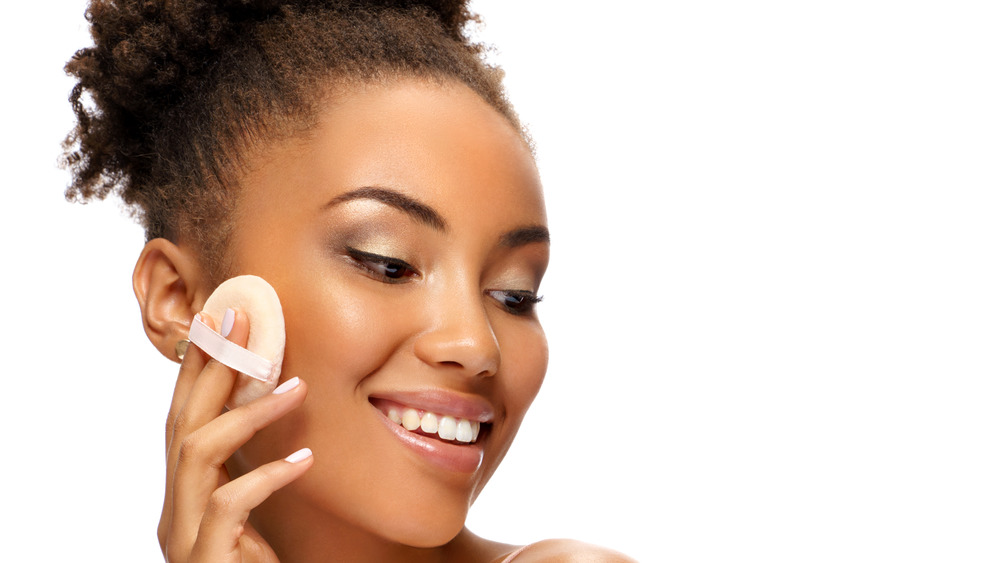 Shutterstock
Since Laneige doesn't have inclusive shade ranges for their cushion foundation, many makeup artists are making products for dark skin tones. Allure reported that Dr. Gio Cosmetics, a Black-owned makeup brand, created Ultra 7 Brightening Foundation Cushion, a weightless cushion foundation that rivals Laneige's product. However, unlike the K-Beauty brand's cushion foundation, Dr. Gio Cosmetics' product has a six-shade range focusing specifically on medium to dark skin tones, Allure revealed.
Dr. Gio Cosmetics founder, Grace Ijeoma Okafor, told Allure that she wanted to focus specifically on cushion foundations first because it is "the number one" K-Beauty product that lacks inclusivity. "Currently K-beauty is widely known for its scientific approach to skincare and use of nature in producing very effective beauty products," Okafor explained. "So I felt there was a need to make it an inclusive beauty industry and create K-beauty products targeting dark skin tones and people of color."
Other main-stream brands such as Wet N Wild and Dior are also offering inclusive shade ranges for their cushion foundation, Harper's Bazaar revealed.
Simply put, Laneige isn't the go-to source for cushion foundation anymore. The brand has yet to make an inclusive shade range, despite backlash from Aina five years ago. In an industry that's becoming more inclusive and diverse every year, Laneige is no longer worth your money, especially since there are now more options available.