Here's How You Can Watch Every Episode Of Little People, Big World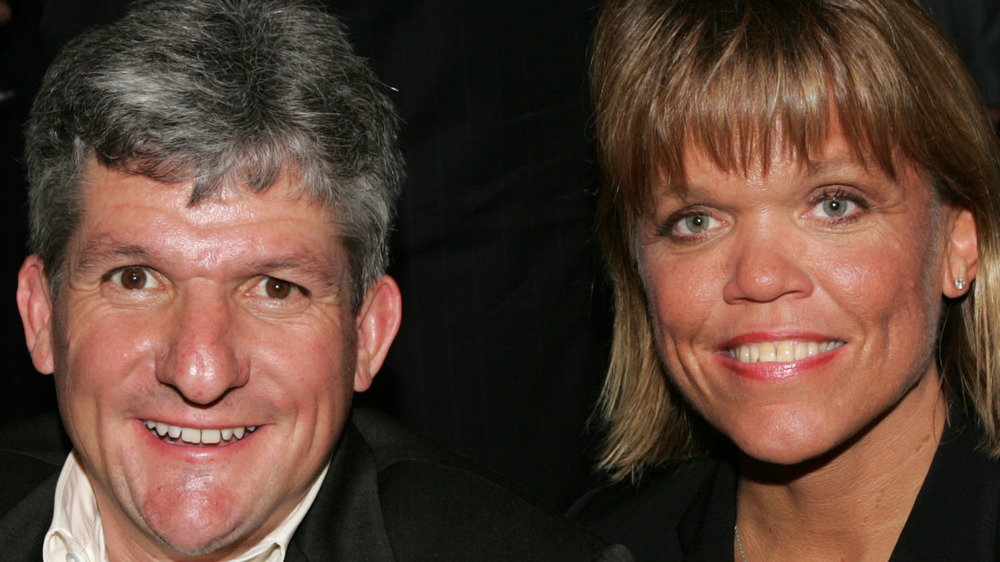 Thos Robinson/Getty Images
Little People, Big World is one of those emblematic shows that we have all watched for at least one episode. The TLC reality series was launched in 2006 following the life of then-married-couple Amy and Matt Roloff. Fans quickly fell in love with the couple, and their children Jeremy, Molly, Jacob and Zach, as they explored the challenges of parenting and running a successful farm. Since season 1, we watched the business as well as the kids grow, and now in season 21 they are adults and have children of their own. While Matt and Amy filed for divorce in 2015 and have new romantic partners of their own, they continued as business associates running the Roloff Farm and remained central to the Little People, Big World's plot (via Good Housekeeping). 
The show isn't available on Netflix, so if you want to binge-watch it from beginning to end, here are the other streaming options that you have.
Follow the Roloff Family on these streaming services
Little People, Big World is available on the TLC website, where you can watch the first three episodes of season 1 for free but with several ads in between. If you want to watch the full show all the way to season 21, you will have to sign in using your TV provider subscription.
You can also access the show with a subscription to Discovery+, the new streaming service of the Discovery Network which includes TLC, HGTV, and Food Network, among other popular channels, for $4.99 per month.
Little People, Big World is also available on YouTube TV, as part of a monthly subscription of $64.99, or you can buy all of season 2 through 21 for $1.99 per episode. FuboTV carries seasons 19 through 21 in addition to a so-called season 0, which dives into the behind the scenes of series for fans who can't get enough of the Roloff family. You can also watch the entire show through Philo with a subscription of $20 per month.
Happy watching!