The Biggest Reason Prince Charles Reportedly Feels 'Let Down' By Harry And Meghan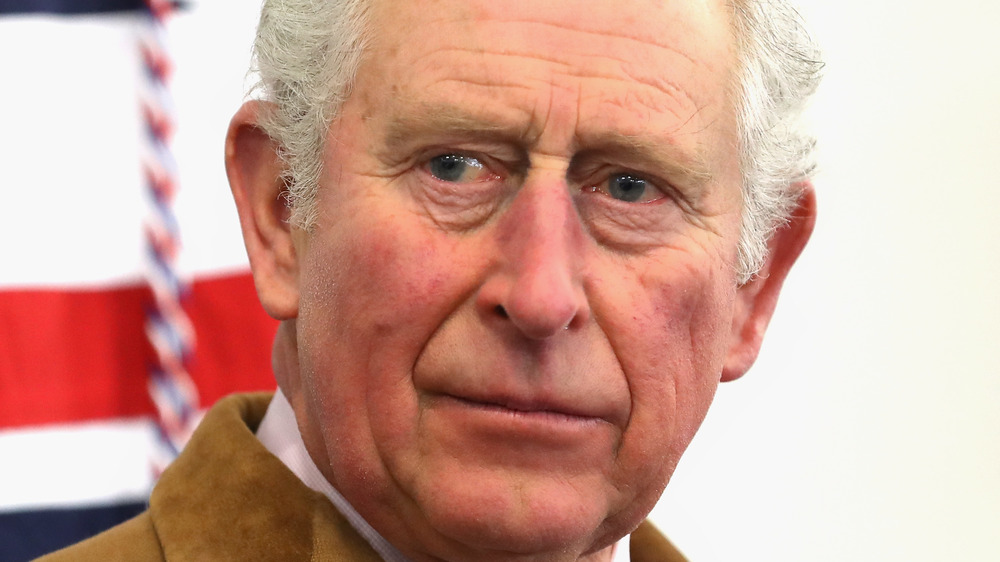 Chris Jackson/Getty Images
Prince Charles has yet to speak out on Prince Harry and Meghan Markle's tell-all interview with Oprah Winfrey last week. However, he's said to have very strong opinions about their comments. According to Page Six, Markle told Oprah that there were "several" conversations about the potential color of her son Archie's skin within the family. However, she refused to say which member(s) of the royal family spoke on the subject. Harry also confirmed that the racially insensitive conversations occurred. "That conversation I am never going to share, but at the time it was awkward, I was a bit shocked," he said. Of course, there has been speculation about which member of the family may have made the remarks.
In the days following the interview, William's brother, Prince Harry, spoke briefly to the press. When asked if the royal family was racist, he told paparazzi that the royals are "very much not a racist family" (via BBC News). However, when it comes to Harry's relationship with his family, it appears there may be some hard feelings.
Prince Charles is said to be upset about the claims of racism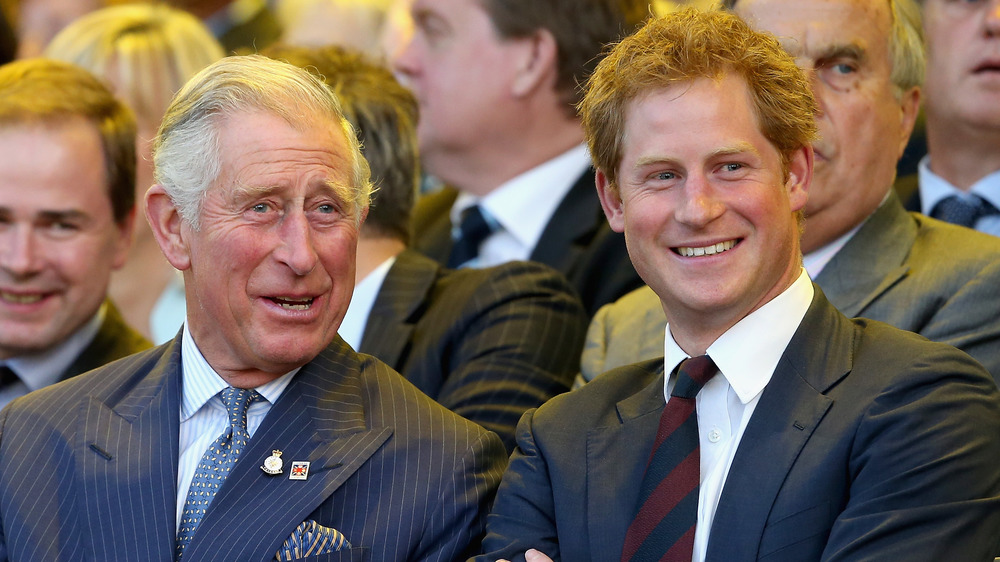 Chris Jackson/Getty Images
According to People, Prince Charles is quite upset about the claims of racism made by his son and daughter-in-law. "The prince believes in diversity and his actions show that. He was the first person to highlight the Windrush generation [the first mass immigration from the Caribbean to the UK in the 1950s] and the contributions they made to British society. He has worked hard for the Muslim community. Of all the members of the royal family, he has taken this issue the most seriously," a source told the outlet.
During the Oprah interview, Prince Harry touched on his strained relationship with his father. Harry claimed that his father was so upset about his decision to step down as a senior member of the royal family that Charles stopped taking his calls at one point. "I feel really let down because he's been through something similar. He knows what pain is like. Of course, I will always love him, but there's a lot of hurt that's happened. And I will continue to make it one of my priorities to try and heal that relationship," Harry told Oprah.
Meanwhile, Gale King, who is close friends with both Oprah and Megan Markle, claims to have spoken to Harry and Meghan since the interview. King told CBS This Morning that Harry has spoken with both Charles and William, but that the conversations "were not productive," per People.