What Kris Jenner Really Thinks About Kim's Divorce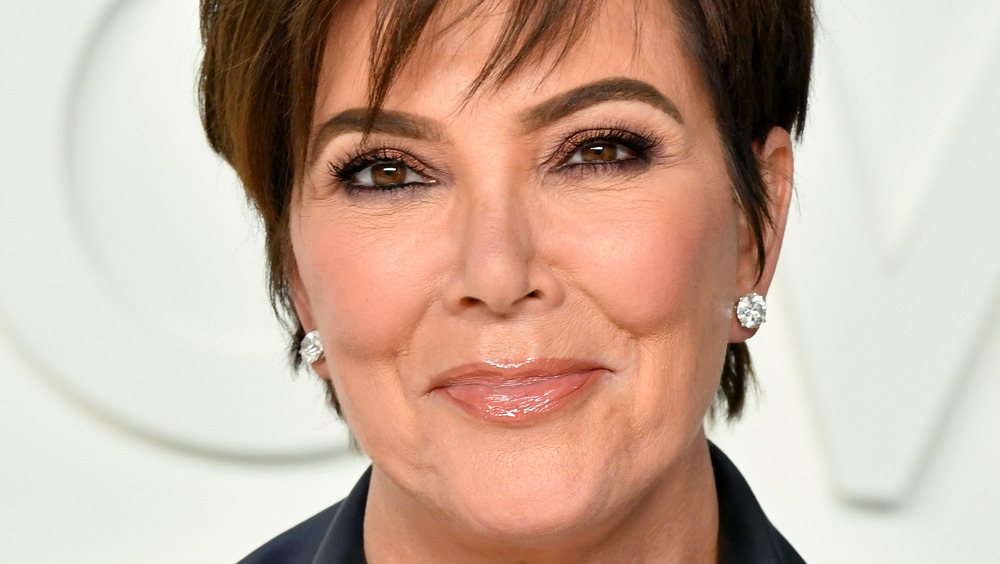 Amy Sussman/Getty Images
The Kardashian and Jenner clan is known for opening up their lives — and opinions — to their fans. But when Kim Kardashian West recently filed for divorce from Kanye after almost seven years of marriage, the family's matriarch was conspicuously quiet. That's right — Kris Jenner had not yet publicly commented on the most public split since, well, she and Caitlyn Jenner broke up in 2014 (via ET).
Now, the mom of six is finally breaking her silence, speaking on The Kyle & Jackie O Show. "I think it's always going to be hard any time ...you know, [that] there's a lot of kids," Jenner said (via Page Six). As fans know, Kim and Kanye share four children — North, Chicago, Saint, and Pslam, who range in age from seven to 21 months (via People).
But despite the difficulty of the divorce, Jenner is optimistic about the future, citing a very specific reason why she thinks everything will be okay.
According to Kris Jenner, family is still important even after Kim's divorce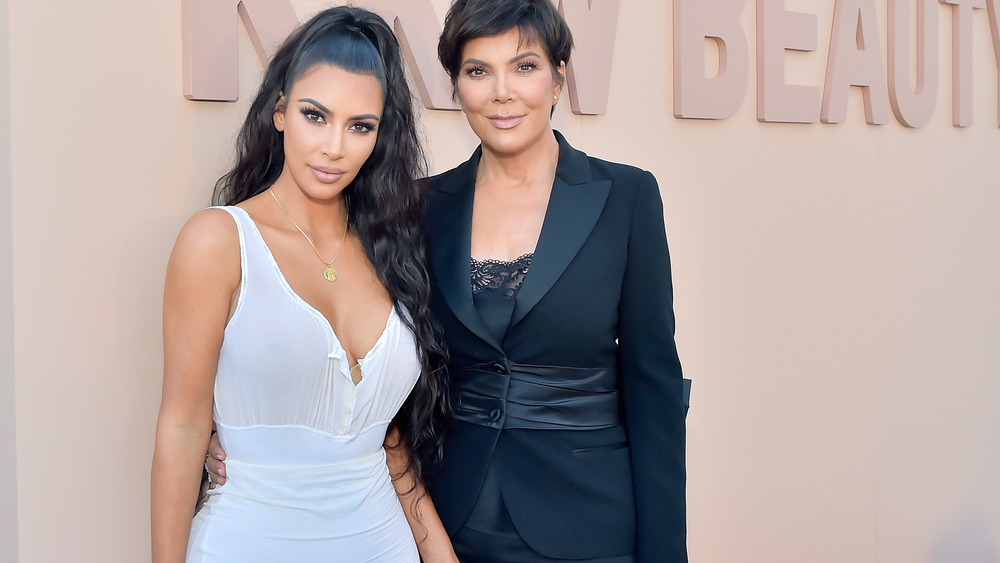 Stefanie Keenan/Getty Images
"The good thing about our family is that we are there for each other and supportive and we love each other very, very much," Jenner said during the interview. She added about her daughter and soon-to-be ex son-in-law and her four grandkids, "So all I want is for those two kids to be happy. And I want the kids to be happy. That's the goal."
Then, the reality star relatably noted, "I think we all want that for our families — just to be able to have the love and appreciation of one another, and that everyone's okay. That's what you want as a mom."
Meanwhile, according to Today, we may see some of what happened surrounding the high-profile couple's split during the last season of Keeping Up With the Kardashians. 
As for when her second oldest daughter may open up about the divorce, her mom said, "Kim wanted to deal with this her own way, with her own family, in her own time. So I think that's going to be for her to work through and process. When she feels like it, I'm sure she'll say whatever she needs to say."