What Happened To Milla Clark From My 600-Lb Life?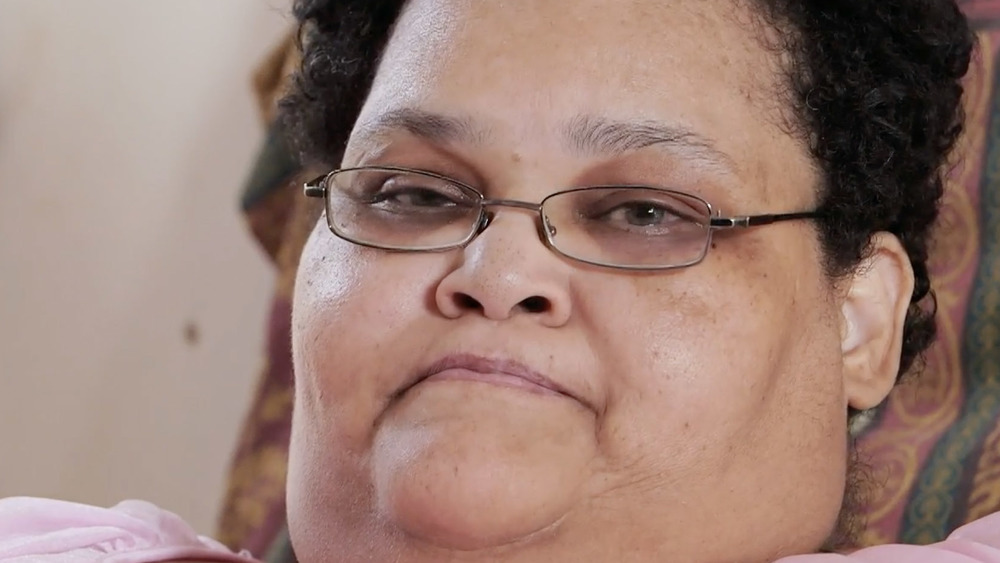 TLC
You may remember Milla Clark, who appeared on Season 4 of My 600-lb Life. At the time her show aired, she weighed more than 750 pounds, and revealed to reality show cameras that she hadn't left her house in Fayetteville, Tennessee in 2 years. She heartbreakingly confessed during the episode's introduction, "All I can do is eat and sleep, and every night I fall asleep thinking that I'm not gonna wake up." Bedridden and completely reliant on her five children to take care of her needs, Clark turned to Dr. Nowzardan for help. 
Clark set her sights on losing weight and following the plan, and according to In Touch Weekly is one of the biggest success stories from My 600-lb Life. Now, 5 years after her episode aired, Clark, the only participant to shed 600 pounds, keeps her fans updated about her life through social media. With motivational quotes, workout videos, and recipe suggestions, Clark's Instagram account is a treasure trove of positive inspiration which even includes accolades for the man she credits with saving her life, Dr. Now. Posting a photo of the two from her episode, she shared with fans, "You gotta love this man. He is such a blessing to me and all morbid obese people."
Dr. Now, is pretty impressed with Milla too! Not one to gush, Dr. Now said during her initial appearance on the show, "I am very proud of Milla. Milla will be able to do what she needs."
In her, Where Are They Now? update, Clark looked like a new woman.
Milla Clark has a new look and a new outlook on life
The update episode for Clark confirmed that she'd undergone several skin removal surgeries after her weight-loss surgery, which she'd been approved for by the end of her original episode (via In Touch Weekly). She also received a double knee replacement. A large lymphedema restricted Clark's ability to walk before she lost weight, and she wanted to be able to walk, which is something she regularly does these days. 
For a while, she lived in Phoenix, Arizona, and then she moved back to Tennessee. She regularly updates her Instagram, and a few months ago, she posted a series of photos celebrating her granddaughter Myia's first birthday. In recent updates, she chronicled spending time with her family, including her sons, and her granddaughter. She uses the account to help motivate others to follow in their own weight loss journeys. 
While it hasn't all been easy for Clark, she's committed to maintaining her healthy lifestyle (via TV Shows Ace). She regained a bit of weight, and she admitted she wanted to get serious about her weight loss. Even with some weight changes, it looks like Clark has the tools and support to continue living the healthier lifestyle she started on My 600-lb Life. She thanked her Instagram followers for all their help. "I want to say THANK YOU to my FB & Instagram FRIENDS and FAMILY for all your birthday wish and kind thoughts & advice towards my weight gain. Sending much LOVE to YOU ALL," she wrote.