The Truth About Mama June's Relationship With Honey Boo Boo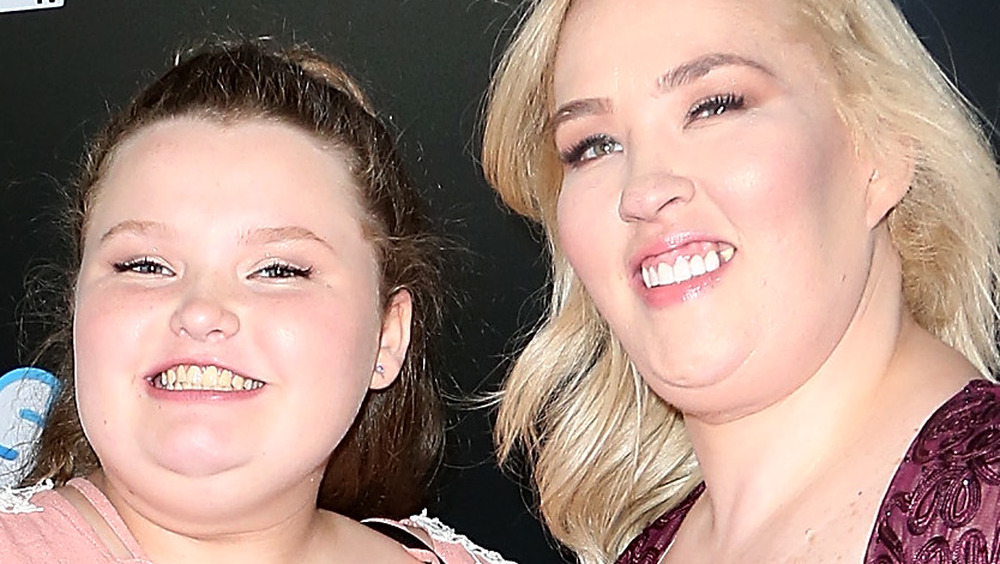 Maury Phillips/Getty Images
We were first introduced to June and Alana Shannon — better known as Mama June and Honey Boo Boo — when they appeared on TLC's Toddlers and Tiaras. After witnessing their unique dynamic, fans took an interest in the Shannon family, resulting in their own spinoff show, Here Comes Honey Boo Boo.
The show gave fans a more in-depth look at Mama June and Alana, along with her other daughters — Anna, Jessica, and Lauryn (aka Pumpkin). After scandals began to arise with Mama June, particularly her love interest, convicted felon Mark McDaniel, TLC canceled their show in 2014. Fans were further shocked to hear that Mama June had up and left her daughters in 2019 for a new love interest (via The Sun). Following this tragic event came a slew of other scandals, including Mama June admitting that she and boyfriend Geno Doak had an intense drug problem, resulting in her losing her money.
In March of 2019, Mama June was arrested for possession of a controlled substance and drug paraphernalia. Honey Boo Boo went to live with her older sister, Pumpkin, where, according to E! News, she still is today.
Do Mama June and Honey Boo Boo have a relationship?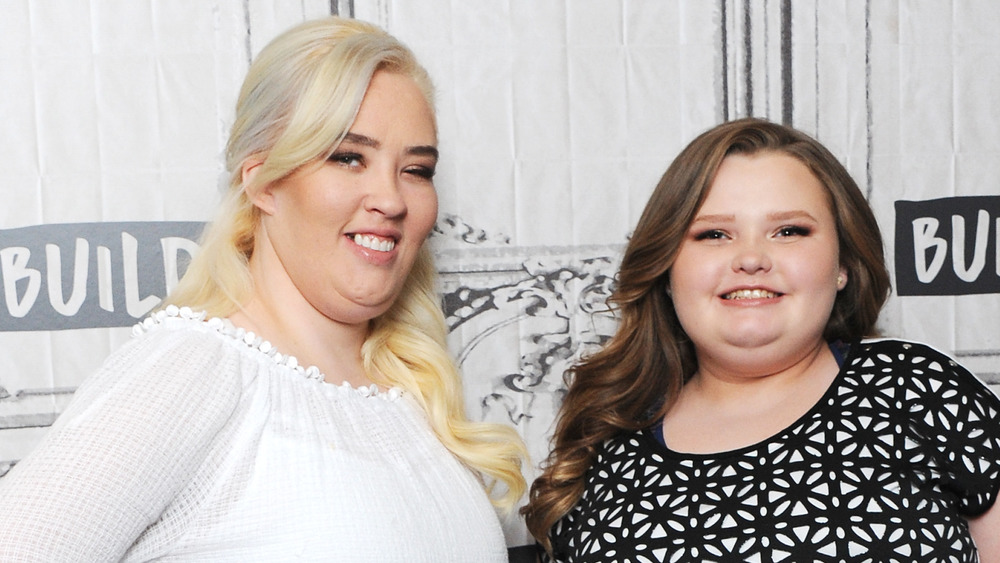 Desiree Navarro/Getty Images
At the time of Mama June's arrest in 2019, she was fully estranged from all of her daughters (via E! News). But with new clips released for their latest show, Mama June: Road to Redemption, we see that the family may be coming back together once again. "I want to say that I'm sorry," Mama June says in the trailer for the new series. "But I need to show that I'm sorry" (via People).
In the trailer, we also see Honey Boo Boo — who now more often goes by her real name, Alana – break down to her mother as she confronts her about all she's done wrong. "You don't know how many nights I cried myself to sleep," Alana says in the trailer. "Why wasn't you there?" (via The Sun).
The family has had a rough go of it since they first found stardom back in 2012, so we hope this new series brings a bit of light to the Shannon family. Mama June: Road to Redemption premieres March 19, 2021 at 9pm EST on WE tv.