The Real Reason Mar-A-Lago Just Had To Partially Close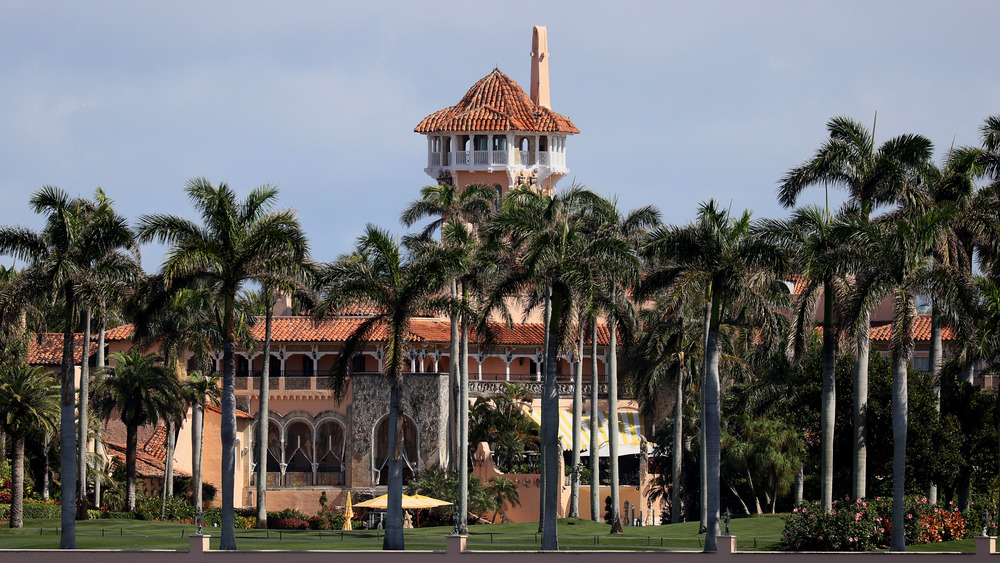 Joe Raedle/Getty Images
If you are in the vicinity of Palm Beach, Fl. and wanted to check out Donald Trump's Mar-a-Lago Club, which is also his post-White House home, now may not be a good time to do that. As of March 19, 2021, the private club's dining room and beach club are closed after several staff members tested positive for COVID-19. News of the closure was sent to members via email, along with assurances that the venue was carrying out "appropriate response measures, which included deep cleaning exposed areas.
The Associated Press spoke to several persons who confirmed the closures along with the decision to quarantine some workers "out of an abundance of caution." The report also noted that the facility has been quite busy in recent weeks, because it was used as a venue for different events and fund raisers. It's already on the Palm Beach County's COVID-19 "naughty list" since January 2020 after it violated a mask-wearing ordinance that which covers both guests and employees. 
Many staff members contracted COVID-19 during the Trump presidency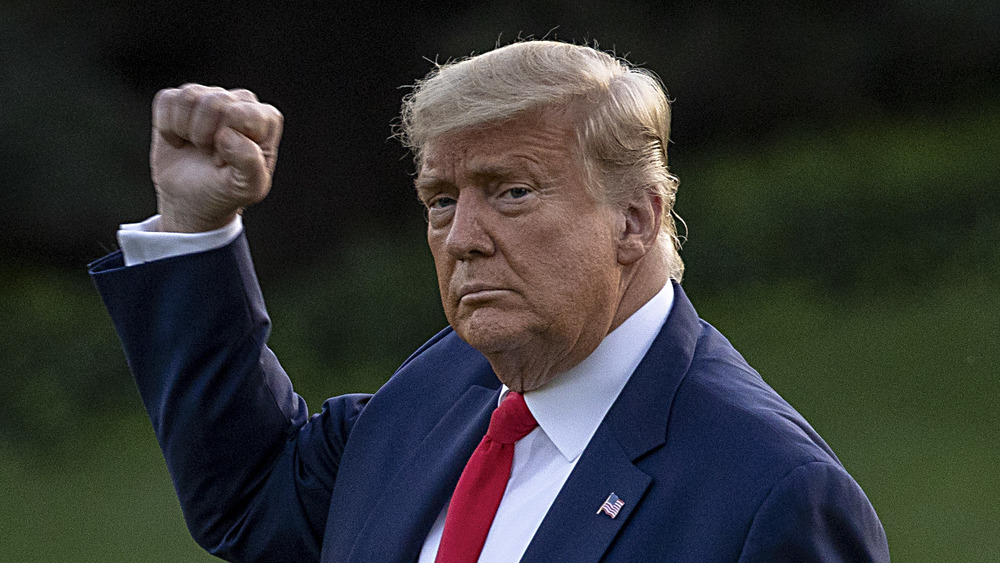 Tasos Katopodis/Getty Images
This is not the first time former President Donald Trump has found himself living in the middle of the conversation surrounding the ongoing coronavirus outbreak. As AP reports, Trump's first exposure to the virus occurred in Mar-a-Lago when Brazilian President Jair Bolsonaro's communications director, Fábio Wajngarten tested positive in early March 2021. 
But that's not all. In October 2020, after the former POTUS himself had been hospitalized with the virus, the White House became the epicenter of several COVID-19 outbreaks. One case was reported before the elections, which is how Trump contracted the fatal virus, followed by his wife Melania Trump, and son Barron Trump. The list also includes advisers Hope Hicks, Stephen Miller, and Kayleigh McEnany (via Vox). 
A second outbreak emerged in November 2020 after an election watch party that infected more than 100 Secret Service officers and former Chief of Staff Mark Meadows (via New York Magazine). 
The odds are Donald won't be infected with COVID-19 again, especially since he was vaccinated – but chose to keep it secret – before he left the White House.