The Meaning Behind Lili Reinhart's Tattoos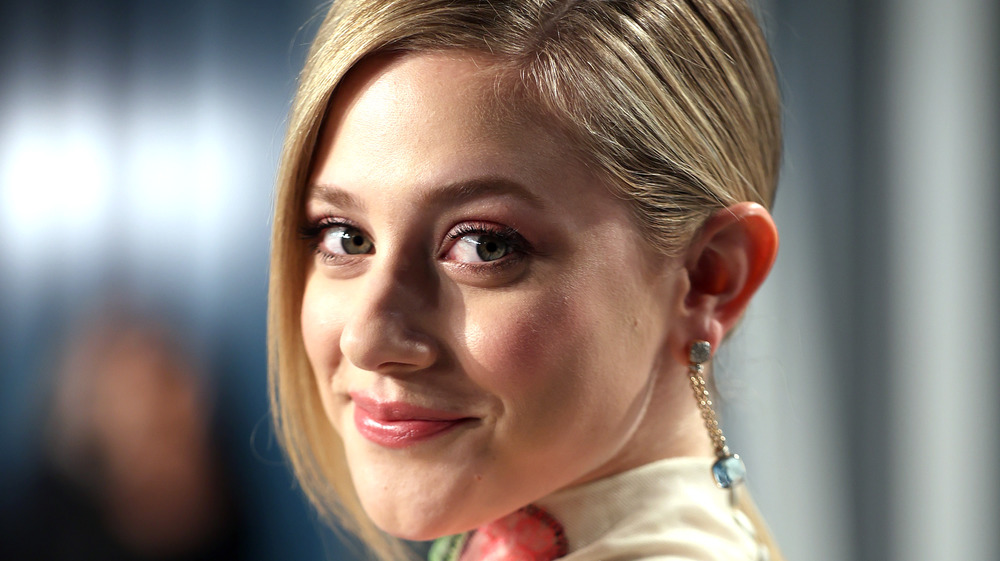 Rich Fury/vf20/Getty Images
While most of us met Lili Reinhart in the 2017 premiere of the hit show, Riverdale, the television queen got her start in indie films. Some of which being fan favorites including Forever's End, The Kings of Summer, and Miss Stevens. However, before her performance as Betty Cooper, Reinhart almost gave up on acting. She was about to call it quits on acting, during the "worst depression of her life," but she decided to send in a tape to the Riverdale producers (via Seventeen). And the rest is history.
The star has been an open book when it's come to her acne anxiety, struggles with depression, and body dysmorphia. Her latest work has been starring in the 2020 Amazon Prime drama Chemical Hearts. She also released her New York Times bestselling poetry novel, Swimming Lessons. As fans learn more about Reinhart, fans seem to fall for the adorable actress even more. 
Along with being transparent about her mental health, she's quite open about her body art and the meaning behind it all.
Lili Reinhart gives her tattoos a thought for at least a year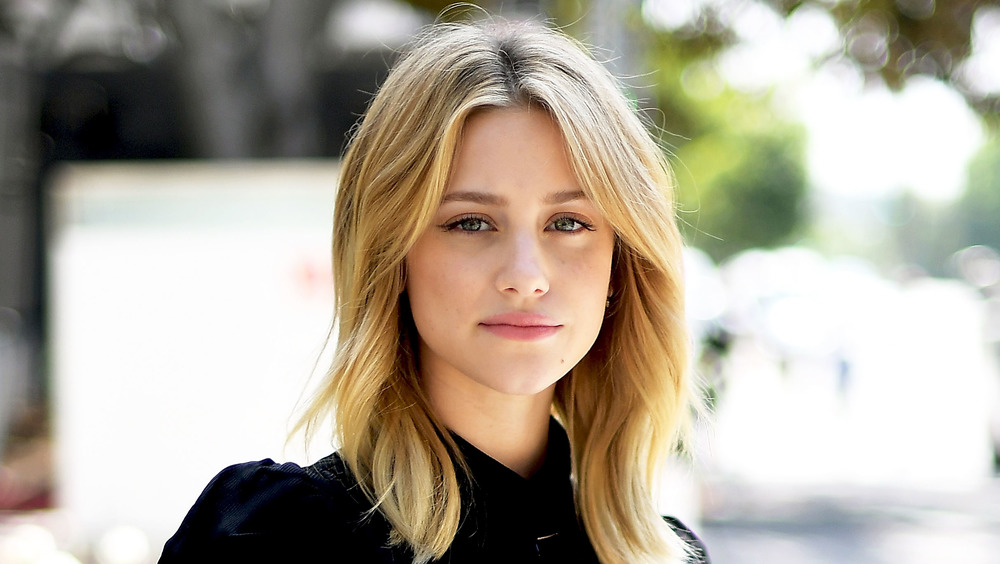 Matt Winkelmeyer/Getty Images
Located on her left side, Lili Reinhart's modest side-boob tattoo is a decorated triangle. The design actually the elemental symbol for Earth. Fans speculate that the delicate tattoo was probably her first and inspired by her being a Virgo, which is one of the Earth signs (via Steal Her Style).
In a Twitter thread, the Riverdale star shared that she ruminates on her tattoo decisions for a year before biting the bullet. "I come up with an idea, wait [one] year, and if I still like it I'll get it," she tweeted.
In June 2015, the actress revealed an elegant arrow tattoo, designed by celebrity tattoo artist Dr. Woo. In an interview with PeopleStyle, Reinhart revealed that the wrist tattoo represents both her journey with depression and gives light to mental health awareness. She also stated that she was inspired by a quote she thinks about daily: "An arrow can only go forward by being pulled back."
Lili's tattoos have a few pretty deep meanings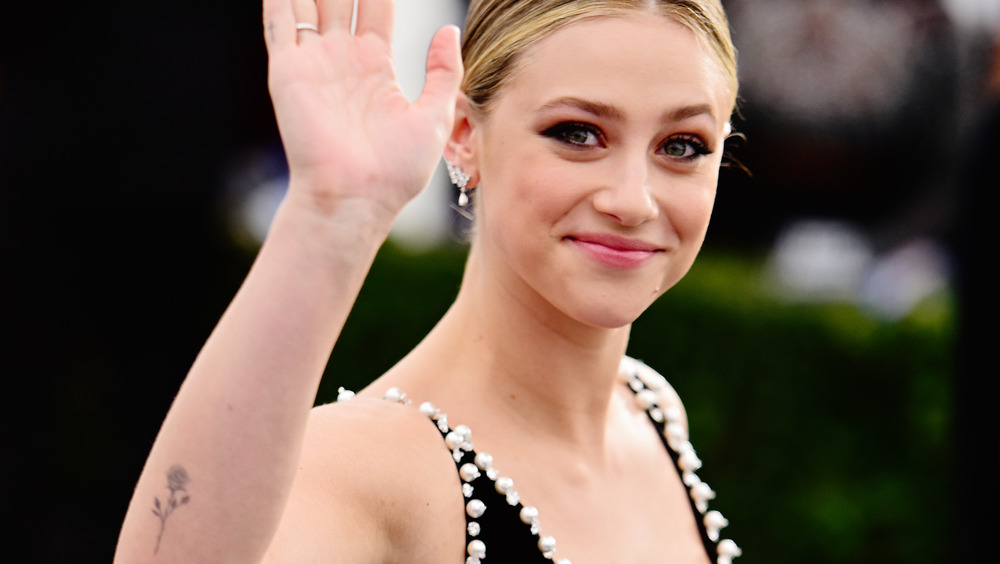 Chelsea Guglielmino/Getty Images
In June 2016, Lili Reinhart took to Twitter to share a video of her getting cross on her finger. She captioned the clip, "Impulsive." 
Despite the edgy caption, she considered the ink back in 2011. When discussing what design she would get tattooed, the actress explained "I think it'd be about God. Maybe a little cross or a bible verse," (via Steal Her Style).
One cool thing about this little pinky tattoo is that it's the only one that was visible while she starred in Riverdale. Reinhart told Refinery29 in August 2017, "We kind of gave up covering my finger tattoo – It's like an Easter egg."
It seems as though every tattoo she gets, Reinhart has a beautiful meaning behind each one. 
In 2017, Reinhart visited Dr. Woo again to add a small rose tattoo on her right arm. She told PeopleStyle in a Facebook Live interview that it's a symbol for many things. "I love roses," she revealed. "I'm kind of a warrior for love. I've learned that I do wear my heart on my sleeve. I love love."
It's Reinhart prefers the dainty side of body art, but a fifth tattoo may be on the horizon. In July 2016, she tweeted, "I want something that represents my love for @LanaDelRey. One of her lyrics maybe." Guess we'll wait and see.