Will Schitt's Creek Ever Have A Season 7?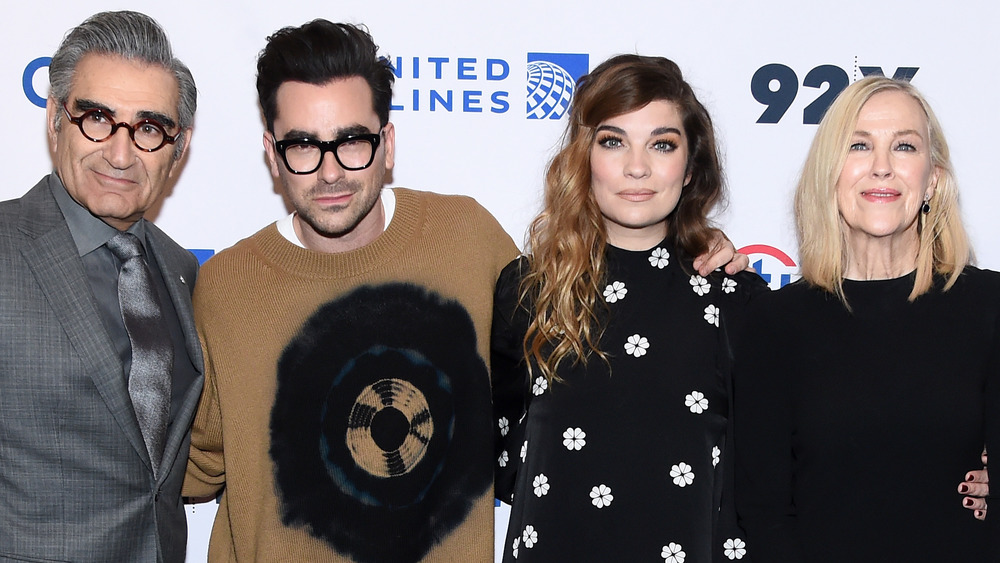 Jamie Mccarthy/Getty Images
Schitt's Creek is one of the most beloved television shows of recent times. The series gained a huge cult following, and since it began streaming on Netflix, even more fans have fallen in love with the Rose family. The show was created by actor Eugene Levy and his son, Dan Levy. The duo also starred as father and son in the series and was joined by actresses Catherine O'Hara and Annie Murphy as the series leads, per IMDb.
Schitt's Creek's story began just moments after the wealthy Rose family — Johnny, Moira, David, and Alexis — found out they'd lost their entire fortune. Their only means of survival was to move to the small town of Schitt's Creek, a town that they had purchased as a joke. The family moved into the local motel and attempted to pick up the pieces of their lives (via Mental Floss).
The show debuted in 2015 on the Canadian network CBC. The series began to gain steam and was eventually picked up by the Pop network. The show ran for six seasons, which include 80 total episodes. However, fans are holding out hope that the Rose family could return in the future (via TV Series Finale).
Will Schitt's Creek return for more episodes?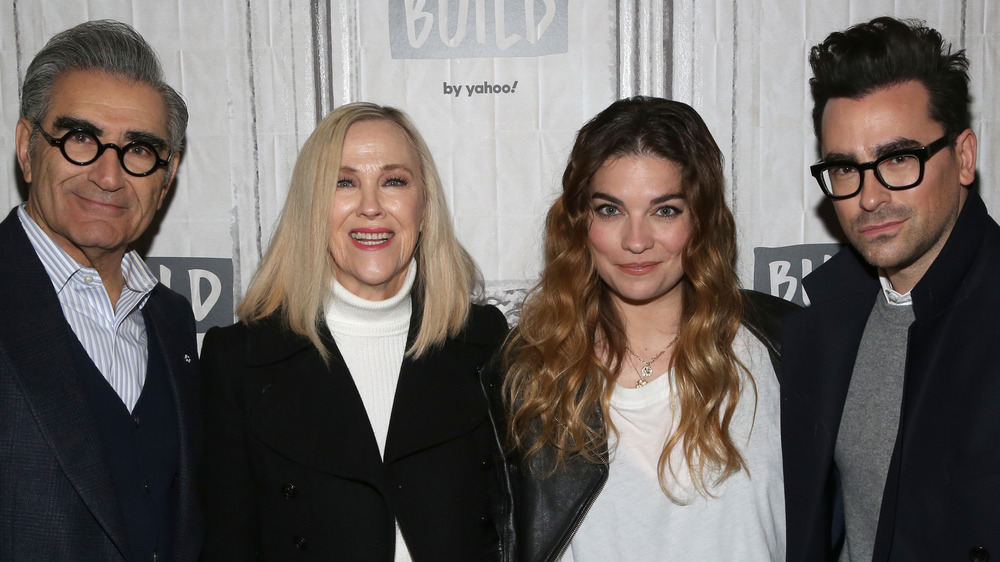 Manny Carabel/Getty Images
Despite Schitt's Creek ending its run at the height of its popularity, creator Dan Levy has no regrets about ending the series after season 6. However, he's not ruling out bringing back the cast for a possible project, such as a movie, in the future. "If there is something that comes up down the line that feels compelling enough to bring our troupe back together and continue to tell a story, so be it. I'm not one to lay down the iron fist and say, 'This is it, forever.' This is just it for now," Levy stated, per EW.
According to Good Housekeeping, loyal fans are dying to know what happens after the events of the Schitt's Creek finale. There are many storylines that a movie could focus on, such as Alexis' career in New York, David and Patrick's married life, Johnny's business venture, and Moira's rejuvenated acting career. While fans remain hopeful for fresh stories, even if not as part of a season 7, the series will live on in the always hilarious Schitt's Creek reruns.