The Secret About RuPaul's Drag Race You Weren't Supposed To Know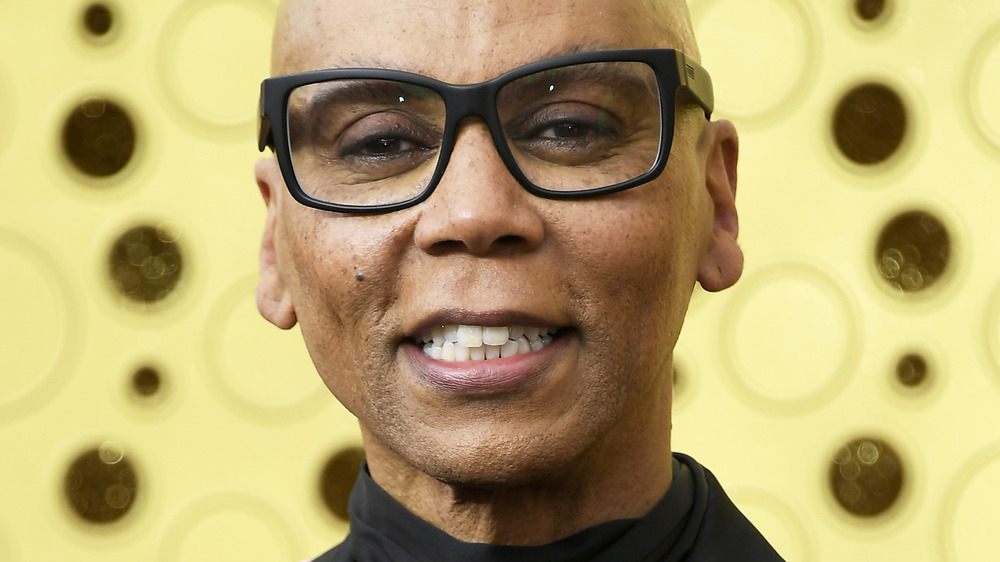 Frazer Harrison/Getty Images
After more than a decade on the air and multiple spinoffs, the groundbreaking reality-competition series RuPaul's Drag Race is showing no signs of slowing down. Throughout each series, a lineup of sickening (i.e., looking so fabulous, it makes you nauseous) queens battles it out in a bid to be crowned America's next drag superstar. But behind the scenes, there's much more to the story, and this RuPaul's Drag Race backstage secret will change how you see the series forever.
Fans of the Emmy Award-winning series will be more than familiar with the spectacular Drag Race season finale shows. Which, outside of the coronavirus pandemic, are taped in front of a live audience (via Showbiz Cheat Sheet). However, one lesser-known fact about the annual grand finale is that multiple endings of the series are filmed. 
While shooting the multiple endings, each of the finalists are crowned winner to ensure the final result isn't leaked by the onlooking live audience (via Pop Buzz). After filming wraps, RuPaul later decides the winner of the season in private and finalists don't know if they've won until the episode airs on television.
This isn't the only Drag Race behind-the-scenes secret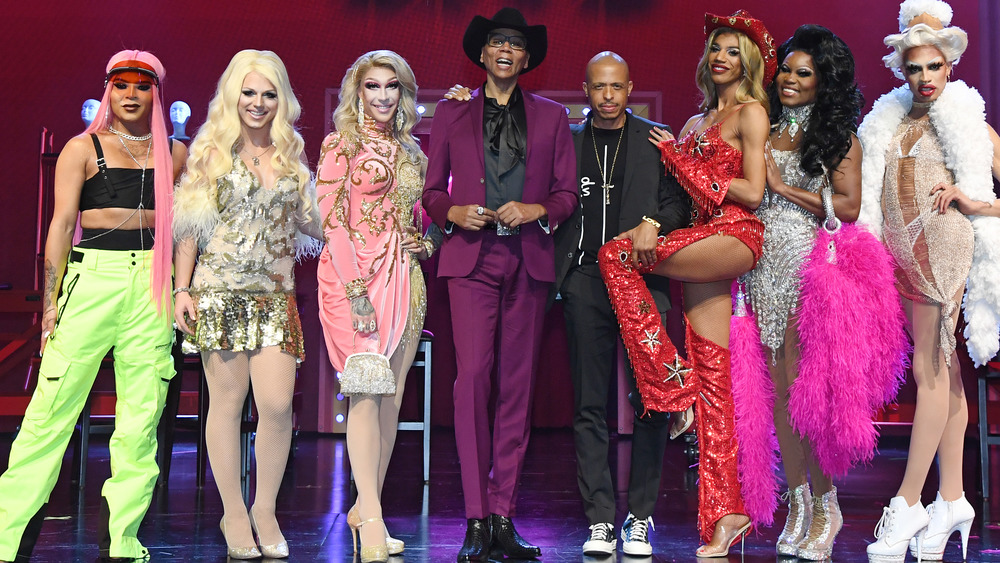 Ethan Miller/Getty Images
According to Showbiz Cheat Sheet, the filming of multiple winners first began with RuPaul's Drag Race season 4, as this was the first season to film the grand finale with an audience. 
However, this isn't the only behind-the-scenes secret from the reality series you're probably unaware of. Per Teen Vogue, the show-stopping main stage runway walks featured in each episode are reportedly filmed twice, and the apparent reasoning for this is to ensure the cameras pick up multiple shots of each queen. The contestant's second strut down the runway is also thought to be filmed without music to allow for the judges hilarious commentary, and it's been speculated that main stage challenges are also filmed multiple times. 
Another lesser-known backstage secret is that filming of each Drag Race episode can last for a mammoth 11 to 12 hours per day, and the competing queens must remain in full drag for the vast majority of it (via The Tab).