The Amazing Thing Good Bones' Mina Starsiak Did For Her Sister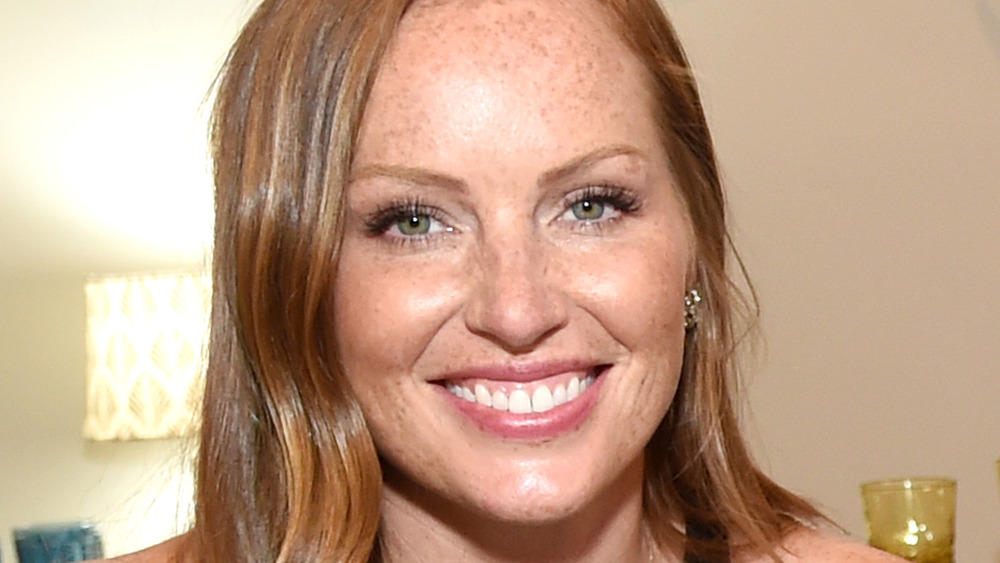 Michael Kovac/Getty Images
Good Bones fans know Mina Starsiak is dedicated to her family above all else. The home renovation expert, author, and entrepreneur is mother to daughter Charlotte and son Jack, alongside husband Steve Hawk. The HGTV star frequently shares shots of their adorable family on Instagram, and it's safe to say their home life is about as close to idyllic as it gets. Starsiak appeared on Good Bones alongside her own mother and business partner, Karen Laine, so evidently family comes first. 
The proud Indiana native had well-documented issues with infertility, discussing her struggles both on the show and in an interview with People, in which Mina Starsiak revealed there was just a 1 percent chance she'd get pregnant for a second time. When it finally happened, the HGTV star noted, "There were so many happy tears," adding, "We are incredibly lucky." Thankfully, she has an incredibly close relationship with her niece that solidified just how much the Good Bones star was meant to have kids. 
Mina Starsiak took her niece in for close to a year
Prior to becoming a mother herself, Mina Starsiak took in Julie, the then-2-year-old daughter of her youngest sister, Jessica. The Good Bones star explained to People that Jessica was having some issues at the time, so "Julie lived with us for about nine months while my sister figured out her stuff." Starsiak didn't anticipate the kind of impact her little "Juju Bean" would have on her, admitting, "I think everyone likes me better now ..." She explained, "I can be somewhat cold, but when you have a kid, you just can't be."
Julie was ultimately handed back over to her mother, who has been doing much better ever since. "It was very unexpected but once we figured it out, it was really, really awesome. I'm glad we got to be there for her when she needed some help," the home renovation expert gushed of the unconventional arrangement. Although the Good Bones star acknowledged she wanted "six kids" previously, now she reckons two is plenty. As House Beautiful notes, Mina Starsiak confirmed, in response to a fan question on Instagram, that Hawk had had a vasectomy.