Good Bones' Mina Starsiak Hawk Dishes On Her Relationship With Her Mom - Exclusive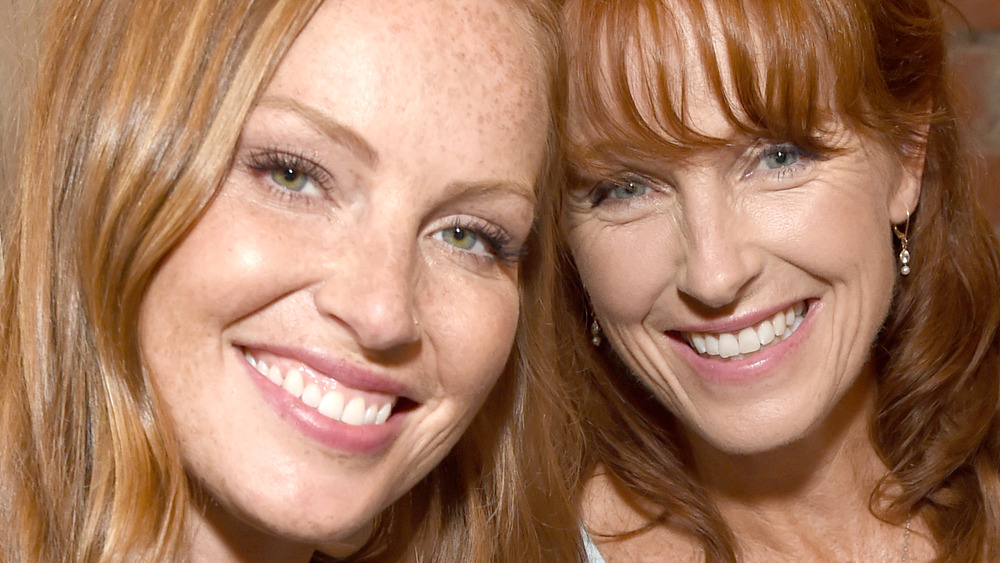 Michael Kovac/Getty Images
While there is a lot to love about HGTV's Good Bones, what many fans love best is the relationship between Mina Starsiak Hawk and her mom, Karen E. Laine. But the mother-daughter duo didn't mean to become home renovators and HGTV stars. It was a happy accident that began when Starsiak Hawk bought a home in 2007 that was definitely a fixer-upper. According to her website bio, she enlisted her mom's help. Laine was a full-time lawyer, but after their first project was a massive success, she quit her job and started Two Chicks and a Hammer with her daughter. They haven't looked back since!
What makes Mina and Karen so fun to watch? Their competing personalities, for one. But the pair are also captivating because their relationship is truly unique. Mina Starsiak Hawk sat down with The List for an exclusive interview in which she dished on all the best (and worst) parts of that one-of-a-kind relationship.
Though they have ups and downs, Mina Starsiak Hawk and her mom always come back together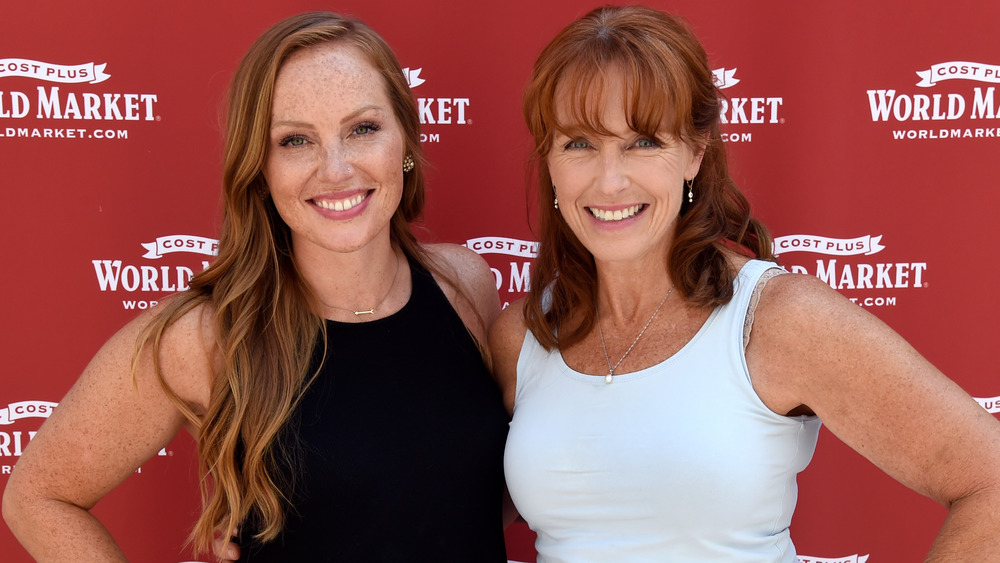 Michael Kovac/Getty Images
As anyone who's watched Good Bones can attest, Mina Starsiak Hawk and her mom, Karen E. Laine, are very different. Despite her lawyer background, Laine has a wild streak and a tendency to let her heart lead. Starsiak Hawk, on the other hand, is all responsibility, planning, and grounding. And, of course, this leads to clashes. "We always have these ups and downs. That's how mom and I have been, honestly, since I was like six,"  Starsiak Hawk said in her interview with The List. "We didn't talk for a year, like my first year of college."
Good Bones even shows some of this drama. Starsiak Hawk opened up about the challenges of filming with family. "When we were filming full-time, you don't have time to go to your corners. You're just with each other all day, every day, and that can be really intense," she explained. She said that sometimes leads to reading too much into things or taking things personally. Starsiak Hawk went on to reveal that, despite the drama, she and her mom "always figure out a way to get back to it."
Mina Starsiak Hawk and Karen E. Laine no longer work together full-time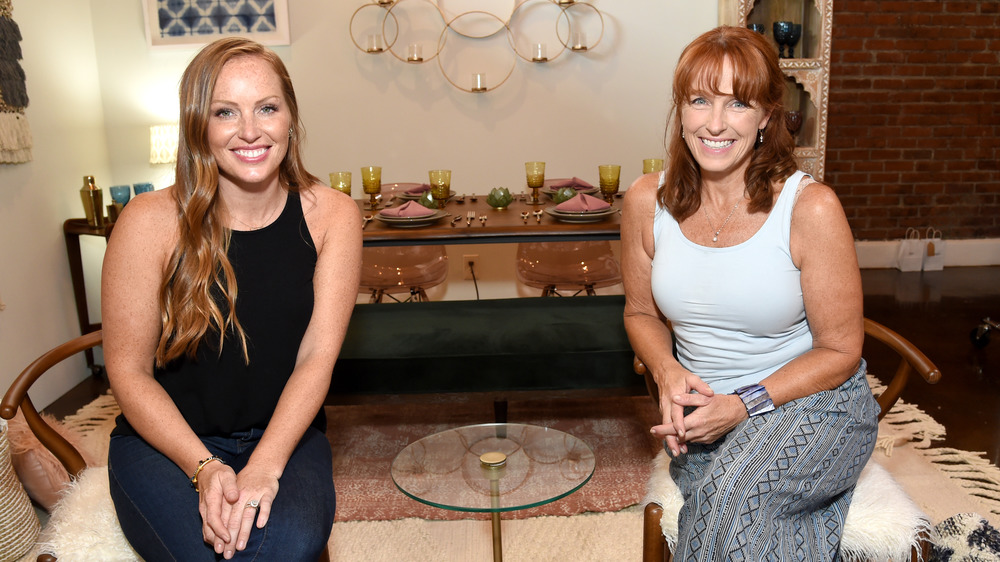 Michael Kovac/Getty Images
Even though Two Chicks and a Hammer and Good Bones are amazingly successful, Karen E. Laine decided to take a step back in 2019. "This is the first season that mom's partially retired," Starsiak Hawk told The List. "Mom's still there. I'm doing her fund for key projects and demo and the landscaping." Starsiak Hawk also said that Laine's retirement means the new season of Good Bones will feature other Two Chicks team members much more. "You'll get to see more of our designer, MJ, and more of [our project manager] Cory, because I'm working more closely with them on the floor plans and the designs and stuff like that," she said.
Besides getting more air time, the newest employees are also helpful because they bring in a fresh perspective on old disagreements. "Those kinds of employees are really helpful because with your family or your friends, you get into these habits, whether they're good or bad, and [have] expectations like, 'Oh, so-and-so is going to behave like this,'" she explained. "I think it's good to get an outside view of it and be like, 'Oh, yeah. We do talk to each other poorly' and so this new guy just said we should re-evaluate that." 
See Mina Starsiak Hawk, her mom, and the rest of the Two Chicks and a Hammer team on new episodes of Good Bones, Tuesdays at 9 p.m. ET/PT on HGTV.