Prince Charles Took This Major Role In The Royal Family's Response To Meghan And Harry's Tell-All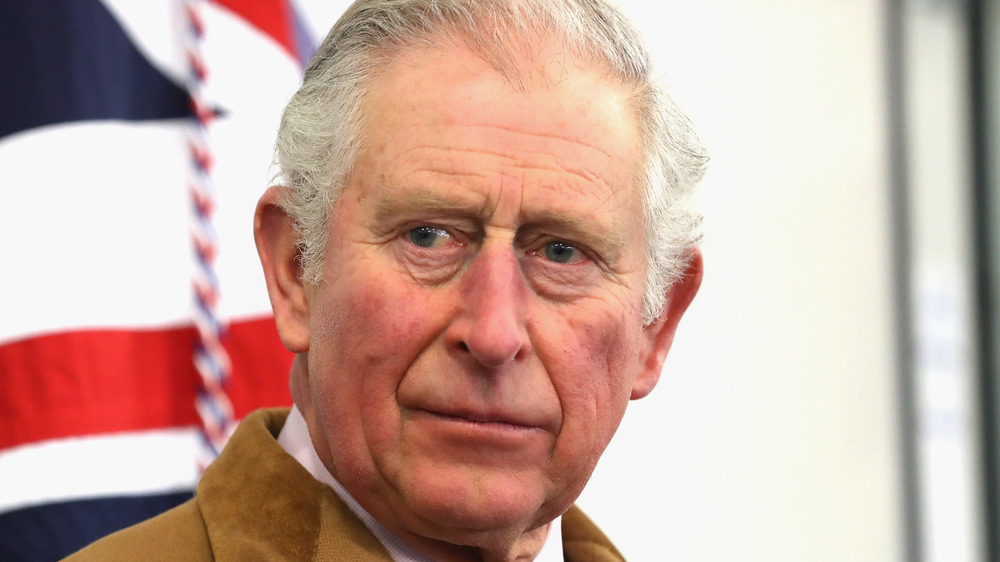 Chris Jackson/Getty Images
Prince Harry and Meghan Markle's bombshell interview with Oprah Winfrey has sparked a highly publicized crisis within the British royal family. In the days following the CBS sit-down, Buckingham Palace released a statement responding to claims made by the Duke and Duchess of Sussex. Although Queen Elizabeth II is regarded as the head of the British royal sphere, one reporter claims it was in fact Prince Charles who took the reins of the family's reaction to Harry and Meghan's tell-all (via Us Weekly).
In a piece for Hello! Magazine, the Evening Standard's royal editor, Robert Jobson, outlined his belief that the Prince of Wales has "taken the lead" on how the palace has responded. "The queen is 94 and the Duke of Edinburgh is incapacitated, so he will be trying to placate and learn lessons from this so something can be worked out to everyone's satisfaction," Jobson wrote, adding, "The royal family like to do things as a team, and if the team is being trashed, they like to react as a unit and a family." 
Prince Charles feels let down by Harry and Meghan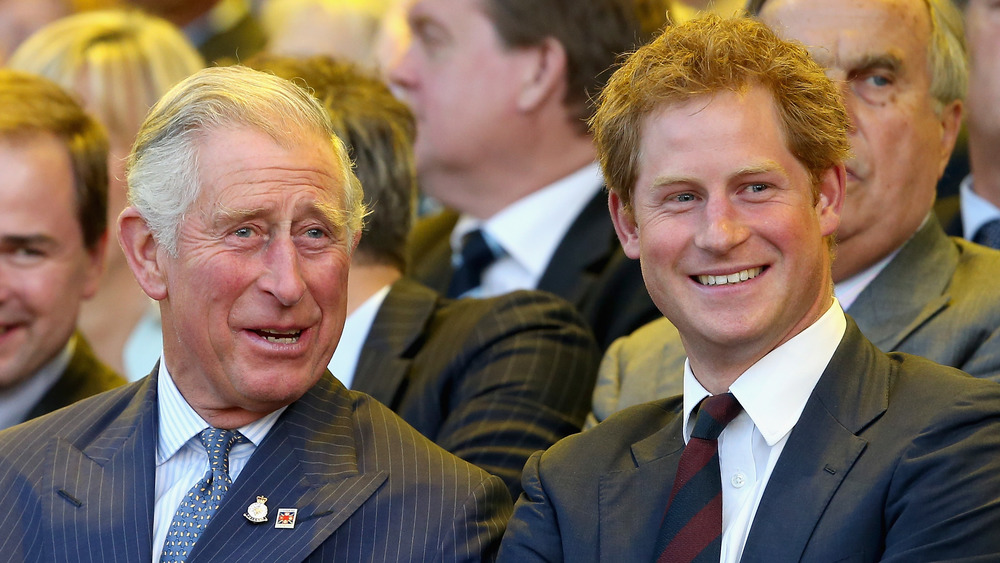 Chris Jackson/Getty Images
Per Cosmopolitan, the statement released on March 9 by Buckingham Palace in response to Prince Harry and Meghan Markle's interview with Oprah read, "The whole family is saddened to learn the full extent of how challenging the last few years have been for Harry and Meghan. The issues raised, particularly that of race, are concerning. While some recollections may vary, they are taken seriously and will be addressed by the family privately." The statement concluded, "Harry, Meghan and Archie will always be much loved family members."
The statement directly addressed some of the more troubling claims to have emerged from the CBS tell-all, including conversations that allegedly occurred between Harry and senior members of the royal family relating to baby Archie's skin color (via Bustle). When pressed about the revelation, the Duke of Sussex refused to identify any specific family members, while Markle added that revealing who had engaged in these conversations would be "very damaging."
According to People, Harry's father, Prince Charles, has reportedly been left feeling "enormously let down" by the Sussexes' claims. Speaking to the publication, a royal insider claimed, "The prince believes in diversity and his actions show that," adding, "Of all the members of the royal family, he has taken this issue the most seriously."