This Alternate Ending To Gilmore Girls Might Have Made More Sense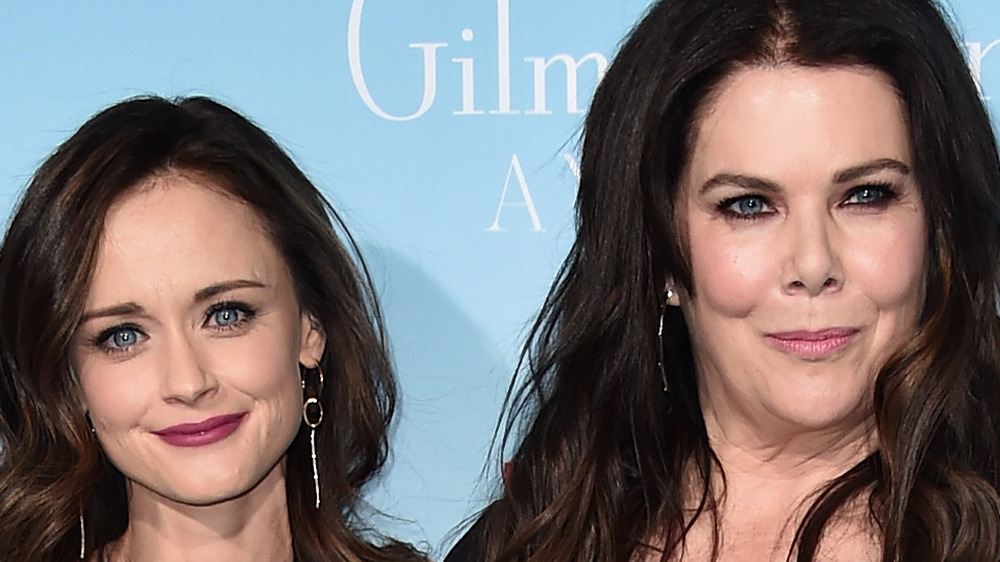 Alberto E. Rodriguez/Getty Images
After a nearly decade-long wait, Gilmore Girls fans got the series revival that they desired in 2016, with Gilmore Girls: A Year in the Life. The original Gilmore Girls television show, which ran from 2000 to 2007, gained an almost cult-like following with its plentiful love triangles and heartwarming mother-daughter moments. Gilmore Girls: A Year in the Life picks up where the television show left off, with Lorelai in a committed relationship with Luke and Rory aimlessly wandering through the world of adulthood (per IMDb). While fans were mostly satisfied with the revival, the dramatic ending left many scratching their heads.
During the filming of the original television program, showrunner Amy Sherman-Palladino consistently told reporters that she already had the final moment of the series planned — and that final moment would consist of four words. Finally, in the final scene of Gilmore Girls: A Year in the Life, we hear these four mighty words uttered by Lorelai and Rory Gilmore. Spoiler alert: Rory is pregnant. Though the public is not aware of the father's identity, many believe that there is only one real contender in the ring: Logan Huntzberger, Rory's latest (and according to some, greatest) love interest (via Vox).
While many were expecting a cliffhanger of some sorts to close out the miniseries, some critics and fans believed that the ending played too much into the show's theme of unplanned pregnancies (via Screen Rant). However, as it was later revealed, an alternate ending to the show revealed a much simpler cliffhanger.
The show's creator crafted a 'dummy ending' to fool the cast and crew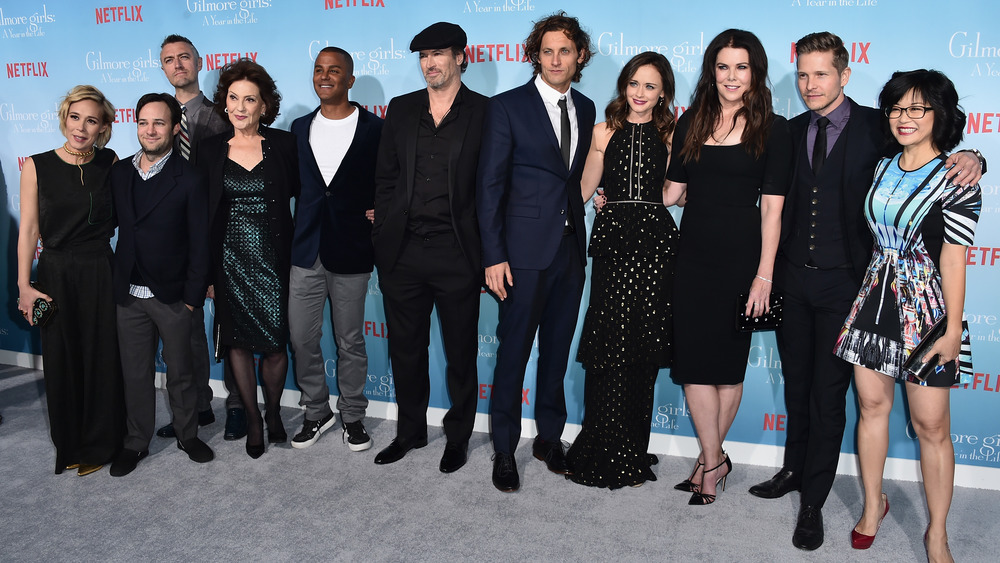 Alberto E. Rodriguez/Getty Images
In an interview with the Los Angeles Times, actress Lauren Graham, who portrayed Lorelai Gilmore in the series, revealed that Sherman-Palladino actually crafted a "dummy ending" to ensure that the cast would be in the dark about the show's real ending until the final scene was shot. Graham revealed that, in the alternate ending of the series, Rory was seen sitting on a train leaving Stars Hollow. As the scene comes to a close, Rory looks up to smile at an unknown guest on the train.
Though that cliffhanger might be less shocking, many argue that it's a decidedly more realistic ending, since many assume that the person Rory is greeting at the end of the scene is her former love interest, Logan. At an earlier point in the miniseries, the pair called it quits after a years-long romantic entanglement that had begun to sour toward its end. As Cheat Sheet pointed out, Redditors believed that the "dummy ending" was more realistic because it simply gave the pair another chance at love.
While another Gilmore Girls reboot has yet to be announced, millions of fans are anxious to see what will become of Rory and her baby.