What Happened To Olivia Cruz From My 600-LB Life?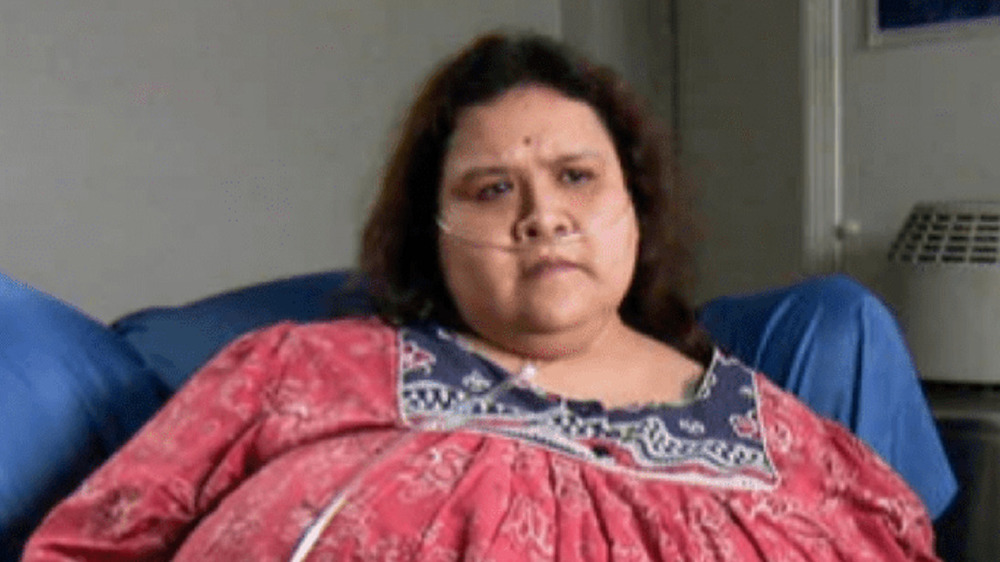 TLC
There are plenty of inspiring stories on My 600-lb Life, but Olivia Cruz's is arguably one of the all-time greatest. As InTouch Weekly notes, when she first appeared on the show Cruz was topping out at 578 pounds and was mostly confined to her mother's basement, where even basic day-to-day activities like walking and bathing required assistance from others. Cruz was already two surgeries down upon rocking up to Dr. Now's door, but underwent a gastric bypass sleeve procedure. 
Although the My 600-lb Life star ultimately dropped around 400 pounds, in a follow-up Cruz expressed frustration over being stuck around the 200-pound mark. She desperately wanted to get skin removal surgery but Dr. Now was concerned Cruz's weight loss efforts weren't enough just yet. However, the wannabe chef was looking forward to getting back to her passion and to continue enjoying living a healthier lifestyle no matter what. Did everything work out for her?
Olivia Cruz is living her best life
Cruz had to stop training initially because of her weight, which made it impossible to move around with ease or even stand for long periods of time — two things, obviously, key to working in a busy kitchen environment. As The Cinemaholic reports, thankfully the My 600-lb Life Star was able to get right back into it, even sharing some of her culinary creations with her Facebook friends. Although it's something many of us take for granted, Cruz was pleased to have the opportunity to work and earn a living again. 
Judging by Facebook, she's keeping the weight off and spending quality time with her adorable dog. Cruz also posted a selfie driving a car, so she's definitely more mobile than the My 600-lb Life star could've ever imagined just a few years ago. Her comments are filled with sweet messages from Cruz's loved ones too, ensuring she stays motivated and positive throughout her ongoing journey. It's safe to say, though, everybody who watched her on the show will be super impressed by how far Cruz has come.