Try This TikTok Hair Trend If You're Bored With Your Bangs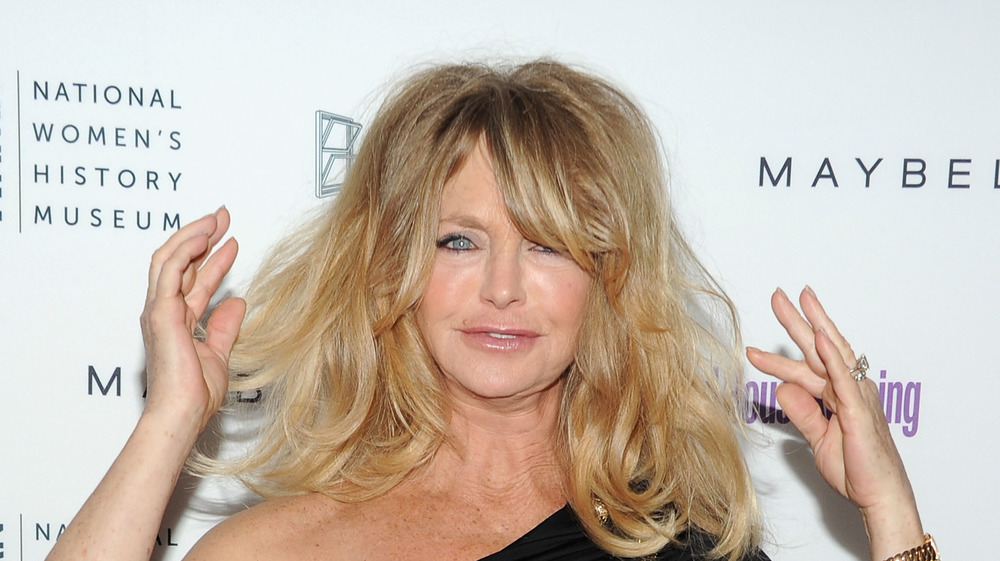 Jason Kempin/Getty Images
It's been a long-known fact that when bored, we tend to mess with our hair. Maybe we go for a bold cut, a new color, or an entirely unrecognizable style. It makes us feel refreshed, renewed, and like a new version of ourselves. With life the way it is these days and with spring finally upon us, we might be feeling double the itch to update our locks. If you're looking for inspiration, you need look no further than the annals of TikTok, where beauty influencers always have something new (or recycled) up their sleeves. From bathrobe belt curls to perfect middle parts, TikTok has hair trends covered. 
One not-too-dramatic option that still spices up your style while harkening back to a classic time of sexy, sultry hairstyles is curtain bangs. First made popular in the 1960's and 1970's by stars like Goldie Hawn and Farrah Fawcett (via Oprah Magazine), this style can be updated for the modern gal (especially since so many other '60s/'70s styles are coming back into fashion, from bell bottom pants to halter tops). 
How to style curtain bangs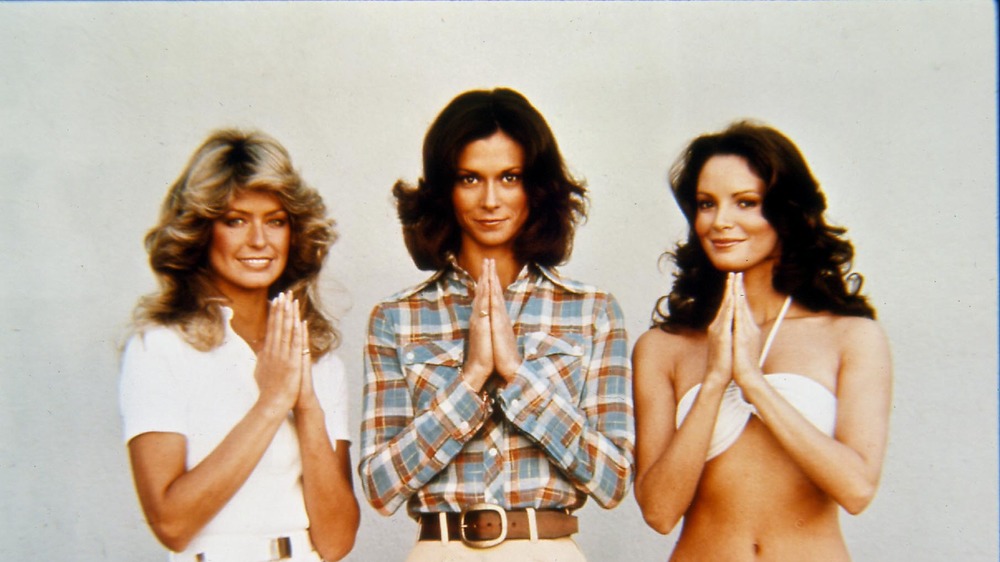 Photoshot/Getty Images
If you're looking to try out curtain bangs but aren't sure where to start or how to style them once you get the cut, TikTok has already racked up a staggering 198 million videos using the hashtag #curtainbangs, so you need look no further than social media for some great tips (via The Right Hairstyles). Instagram influencer Matilda Djerf is credited for jumpstarting the trend, and if her videos are any indication, styling curtain bangs doesn't have to be difficult; she manages a very pretty, put-together look with just a curling iron and some dry shampoo.
The great thing about curtain bangs is that they sort of blend in with the rest of your hair, so they don't need constant maintenance or trims to stay looking good. As New York City-based stylist Juan Carlos Maciques tells Oprah Magazine, "You can basically forget about maintenance if you want to let them grow...Over time, they'll just become face-framing layers." And you can also choose how much of your face you want to shade with the bangs as they grow out. Maciques says, "They're super sultry, because you can be flirty and coquettish with them...You can sort of hide behind them, but people can still see your eyes."