The Truth About Tina Turner's Kids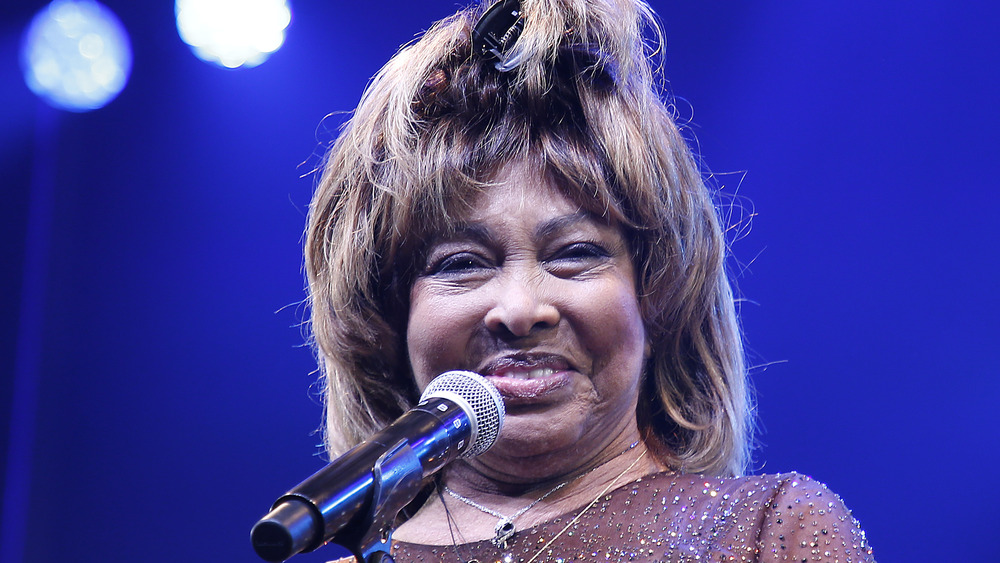 John Lamparski/Getty Images
Tina Turner was known as the Queen of Rock and Roll. As a musical duo, Ike & Tina Turner put out hits like "River Deep Mountain High" and "Proud Mary", and through her solo career, Tina released numerous chart-topping songs such as "What's Love Got to Do with It" (via Forbes). On March 27, 2021, a documentary entitled "Tina" premiered on HBO. According to Deadline, it provided details on her professional and personal life through never-before-seen clips, audio, photos, and even interviews with her. 
"Tina' is the ultimate celebration of a global superstar and an intimate portrait of a woman who overcame extreme adversity to define her career, her identity, and her legacy on her own terms," said producers Simon and Jonathan Chinn. When it comes to the music icon's personal life, many already know that she was married to Ike Turner ​between 1962 and 1978, as well as that she was wed to​ Erwin Bach ​in 2013. But what about the beloved late singer's children?
Tina Turner had four children: two biological sons and two adopted sons
In 1958, when she was just 18, Turner had son Craig with saxophonist Raymond Hill, and later, Ike Turner adopted Craig. Next came Ronnie, born to Turner and Ike Turner in 1960 (via Closer Weekly). As a bass guitarist, Ronnie played in bands with his mother and his father, and he tied the knot with Afida Turner in 2007 (via Celeb Networth).
Tina Turner, who's staggering net worth was higher than you might think, adopted two of Ike's children, as well: Ike Turner Jr., who was born in 1958, and Michael Turner, who was born in 1959 (via Closer Weekly). Ike Jr. also worked on music with his parents, even winning a Grammy for producing "Risin' with the Blues" (via Grammy.com).
After Tina and Ike divorced, she was "a little bit estranged" from all of her kids except Craig (via WDRV), who sadly died by suicide in 2018. Some four years after Craig's death, Ronnie also died. His cause of death was deemed natural, resulting from complications of colon cancer.
If you or anyone you know is having suicidal thoughts, please call the National Suicide Prevention Lifeline​ at​ 1-800-273-TALK (8255)​.
Michael Turner could barely handle Tina and Ike splitting up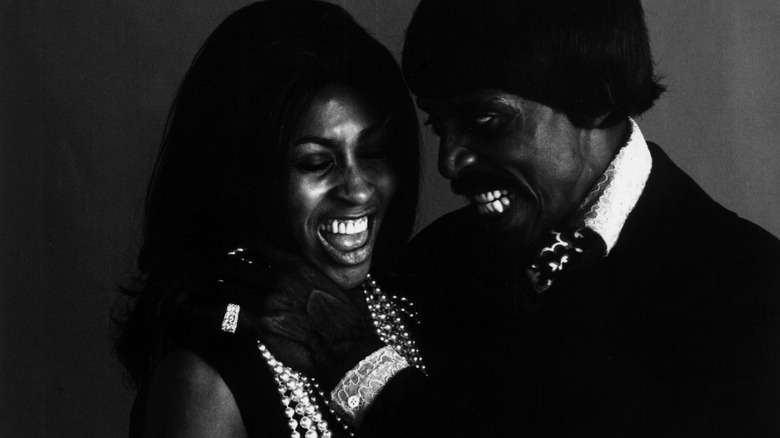 Jack Robinson/Getty Images
Michael Turner, the last adoptive child of Tina Turner, loved her so much that he could barely handle her divorce from his father, Ike Turner. According to Ike Turner Jr., Michael's older brother and Tina's first adoptive child, Michael was deeply affected by their split. "Michael wanted my mother and father to get back together, and the next thing I knew he was in the hospital," Junior shared in a conversation with Spin magazine back in 1985, People reports.
Unfortunately, after Tina's split from her bandmate, it seems that she had minimal contact with her adopted sons. Later on, Michael struggled with addiction and stayed out of the media spotlight. His older brother, Ike Jr., on the other hand, has been pretty open about losing touch with his adoptive mother. "My mother is living her life — she has a new husband and she's in Europe. She doesn't want to have anything to do with the past," Junior shared with the Daily Mail in 2018.
Ike Turner Jr. has been pretty open about his relationship with his late mother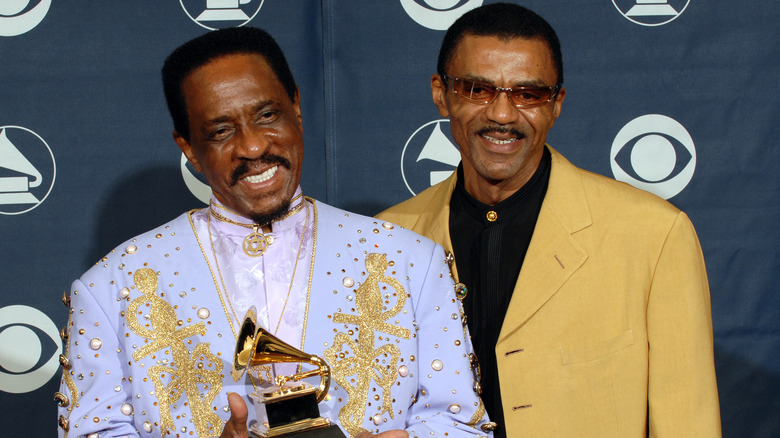 Bob Riha Jr/Getty Images
However, the late Tina Turner did support her children from afar. Ike Jr. told the Daily Mail that he and his brothers have access to money from a trust fund. He also revealed that his younger brother, Michael Turner, was dealing with some medical issues and that even though Tina hadn't visited him, she did send money to support Michael. Other than that, little is known about Michael, who mostly keeps to himself, or his relationship with his late mother.
Meanwhile, Ike Jr. has openly talked about Tina and Ike being absent parents. "We were raised by housekeepers because my mother and father were gone 11 months out of a year," he explained. However, despite his rocky relationship with both of his parents, Ike Jr. never held a grudge. He shared on multiple occasions that he did forgive his father back when he was alive, and we can only hope the same goes for the late Tina.