Why Meghan McCain Just Issued An Apology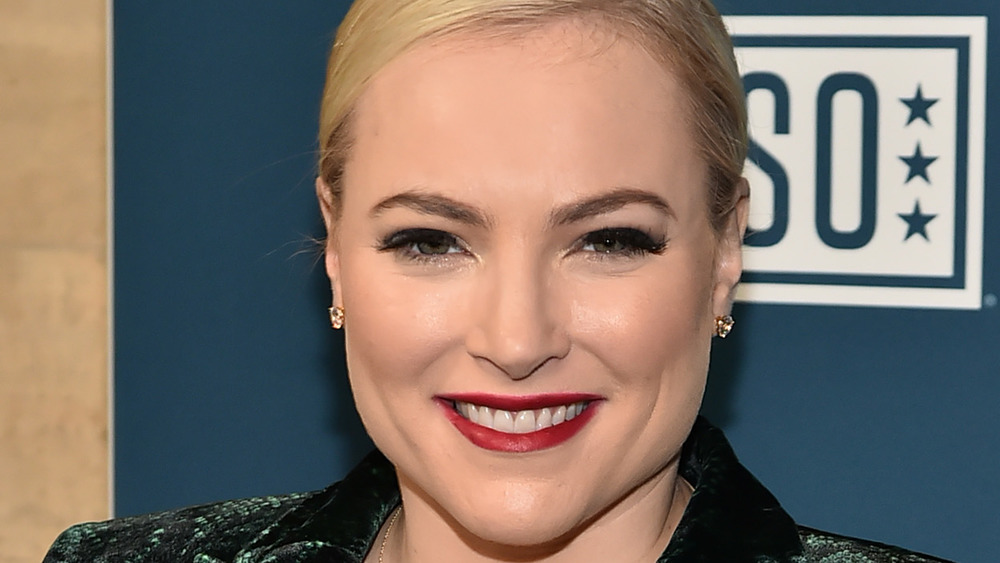 Theo Wargo/Getty Images
Meghan McCain is sorry for her past comments. The View host previously backed up former President Donald Trump in calling COVID-19 "China virus," a phrase that is believed to have led to a wave of anti-Asian sentiment, found a study recently published in the American Journal of Public Health. "Anti-Asian sentiment depicted in the tweets containing the term 'Chinese Virus' likely perpetuated racist attitudes and parallels the anti-Asian hate crimes that have occurred since," the study's lead author, Dr. Yulin Hswen, told ABC News.
"I think if the left wants to focus on P.C. labeling this virus, it is a great way to get Trump re-elected," McCain said last year (via E! News). "I don't have a problem with people calling it whatever they want. It's a deadly virus that did originate in Wuhan."
McCain apologized in a statement to E! News on March 22, saying, "I condemn the reprehensible violence and vitriol that has been targeted towards the Asian American community. There is no doubt Donald Trump's racist rhetoric fueled many of these attacks and I apologize for any past comments that aided that agenda."
Meghan McCain apologized for defending 'Donald Trump's racist rhetoric'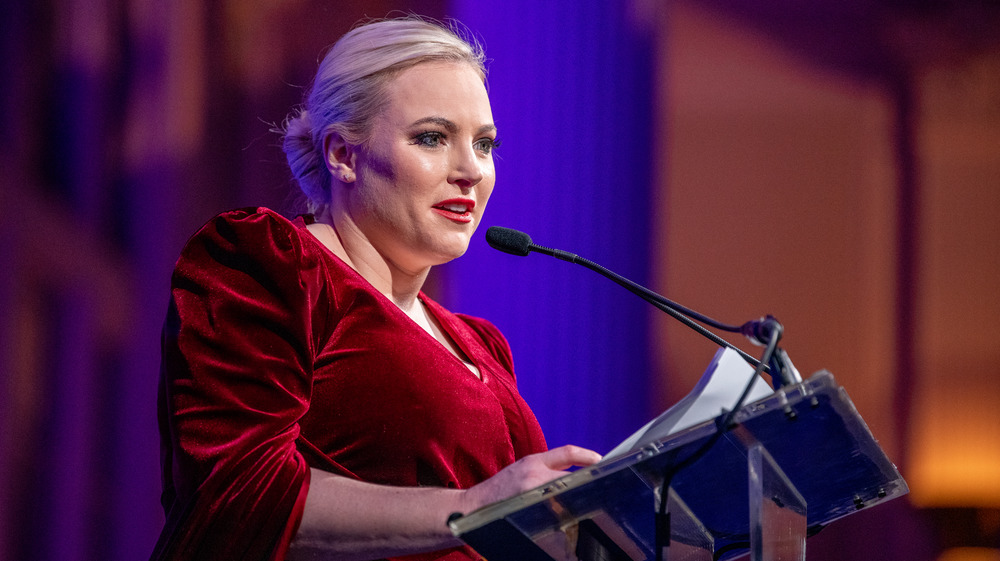 Roy Rochlin/Getty Images
The increase in anti-Asian sentiment has also led to increased violence targeting Asian Americans. The organization Stop AAPI Hate reported that 3,795 hate crimes against Asian Americans were reported between March 19, 2020, and February 28, 2021. McCain's apology came nearly a week after the Atlanta shooting on March 16, in which eight people, six of them Asian women, were killed (via The Washington Post).
McCain posted a graphic reading "Stop Asian Hate" on Twitter following the shooting, leading to pushback from John Oliver, who criticized her on Last Week Tonight With John Oliver (via E! News), before her apology, saying, "Meghan McCain posted this week, 'Stop Asian Hate,' with three broken hearts emoji, which is a fine sentiment to throw up on Twitter after the fact. But there has to be an understanding that saying, 'I don't have a problem with calling it the China virus' is very much giving space for hate to grow."