The Real Reason Portia De Rossi Was Rushed To The Emergency Room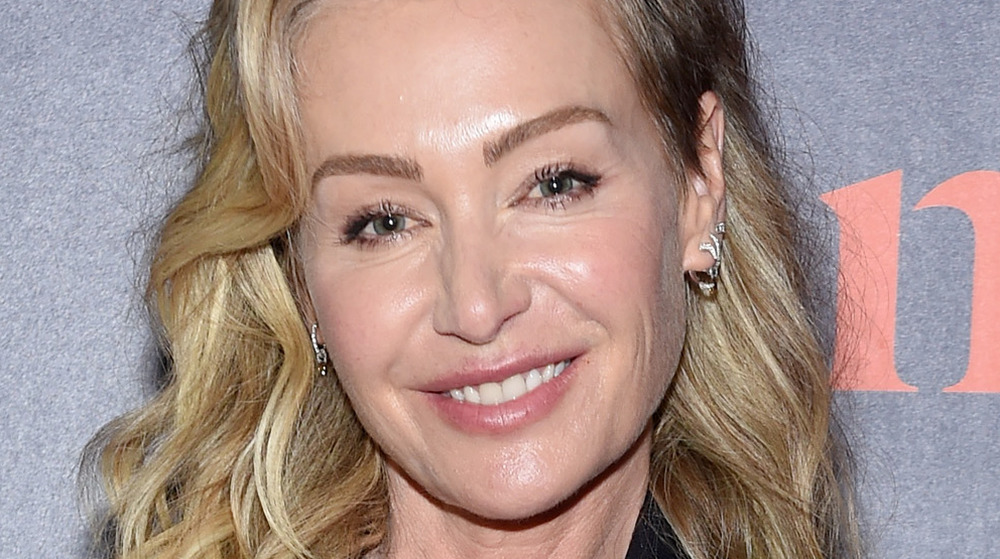 Gary Gershoff/Getty Images
Australian-American actress Portia de Rossi, 48, had a health scare on Friday, and news of her emergency room visit is slowly coming to light. While Ellen Degeneres' wife has an array of philanthropic work and businesses to attend to in her day-to-day, this weekend's turn of events put all of it on hold for a much more crucial matter.
According to Page Six, de Rossi began to feel a sharp pain on Friday, but luckily, wife Degeneres acted fast. The Arrested Development actress was rushed to the hospital, where she was diagnosed with appendicitis. An inflammation of the appendix, the pouch projecting from the colon on the lower right of the abdomen, appendicitis can cause pain, loss of appetite, nausea and fever, per the Mayo Clinic. Treated as a medical emergency, de Rossi was quickly signaled for surgery.
After undergoing an emergency appendectomy to remove her appendix to avoid rupture, de Rossi is reportedly already back home and doing well. While she is surely snuggling up in the $49 million Montecito home she shares with Degeneres (via Insider), that's not to say the couple hasn't dealt with quite a few issues in the past months.
All about Portia de Rossi and Ellen Degeneres' recent troubles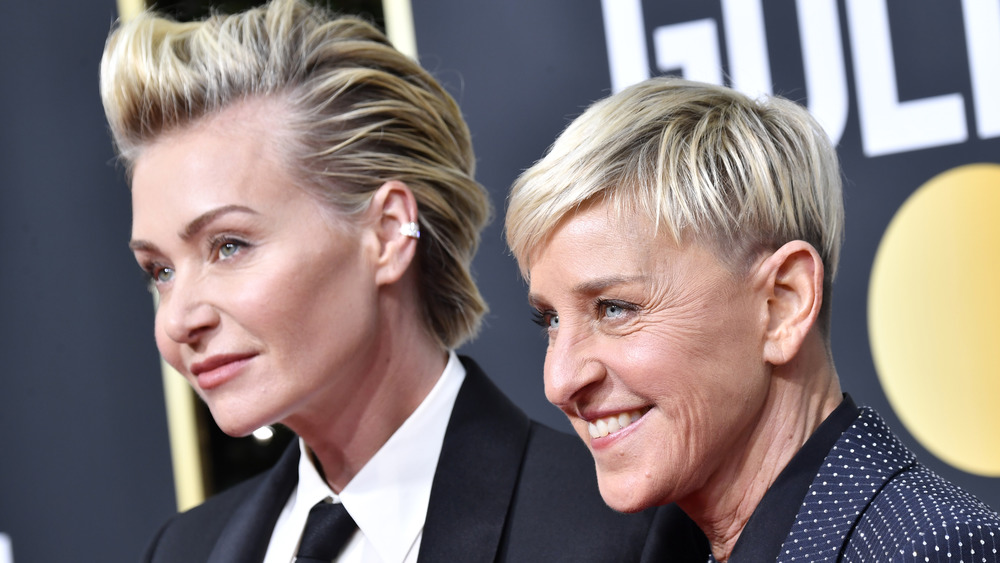 Frazer Harrison/Getty Images
While de Rossi is luckily recovering well from her appendectomy, Degeneres herself also dealt with a recent health issue that caused concern. As Today reports, the famous talk show host tested positive for COVID-19 in early Dec. 2020, deeming it "excruciating," particularly the back pain she experienced. On The Ellen Degeneres Show's Instagram, Degeneres told fans, "One thing that they don't tell you is that you get, somehow, excruciating back pain. Didn't know that was a symptom but I talked to some other people...Who knew? How come?"
Degeneres told her viewers that she was "100%" and feeling "really good" despite the back pain and made a quick recovery. While we're sure wife de Rossi comforted Degeneres as much as she was taken care of post-appendectomy, the couple has dealt with even more problems in the past months. Namely, Degeneres' many workplace accusations about the set of her talk show being toxic, with staff members citing cruelty and abuse (via Page Six). 
Degeneres told People in February that de Rossi was her "rock" throughout the scandal. She said, "It broke my heart; I couldn't have gone through everything I went through without [de Rossi]." The talk show host added, "It was a horrible time in my life ... she kept me going and tried to help me put things in perspective." While the pair tied the knot all the way back in 2008, it seems they just keep growing stronger together.