The Surprising Way George Clooney's Daughter Is Just Like Him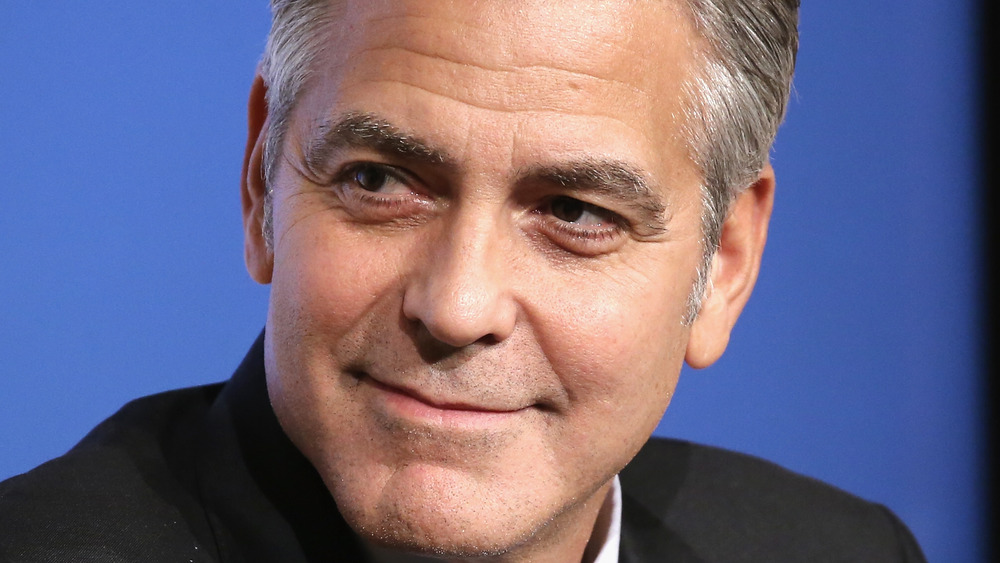 Neilson Barnard/Getty Images
Everyone who ever swooned over George Clooney since his days on ER was surprised when he finally tied the knot with wife Amal after years of content bachelorhood. They were even more surprised when he became a first-time dad at age 56, and even he admitted that having children "had never been part of my DNA" before getting married (via The Hollywood Reporter). But now that his twins, Alexander and Ella, are going on 4, the A-lister seems to have settled in nicely to the responsibilities. In a new interview with Today with Hoda and Jenna (via People), Clooney marvels at his kids' growth. "You learn so much with twins because you're raising them both at the same time, born the same day, but you realize how little it has to do with you," he told Hoda Kotb. He adds that his children have distinct personalities — Alexander is more outgoing, while Ella is the shyer one — and all he can do is "just kind of guide them along in the right direction."
But this is Clooney, after all, who's infamous in Hollywood for his warped sense of humor and his penchant for pulling practical jokes. Over the years, he's come up with such gems as filling Bill Murray's suitcase with gravel, Chris O'Donnell's car with popcorn, and pal Richard Kind's cat litter box with his own poop. He once stole Brad Pitt's personalized stationery and written letters in Brad's name to people like Don Cheadle and Meryl Streep (via The Things).  So it should come as no surprise that Clooney is passing along his secrets to the next generation.
Ella Clooney is picking up her dad's sense of humor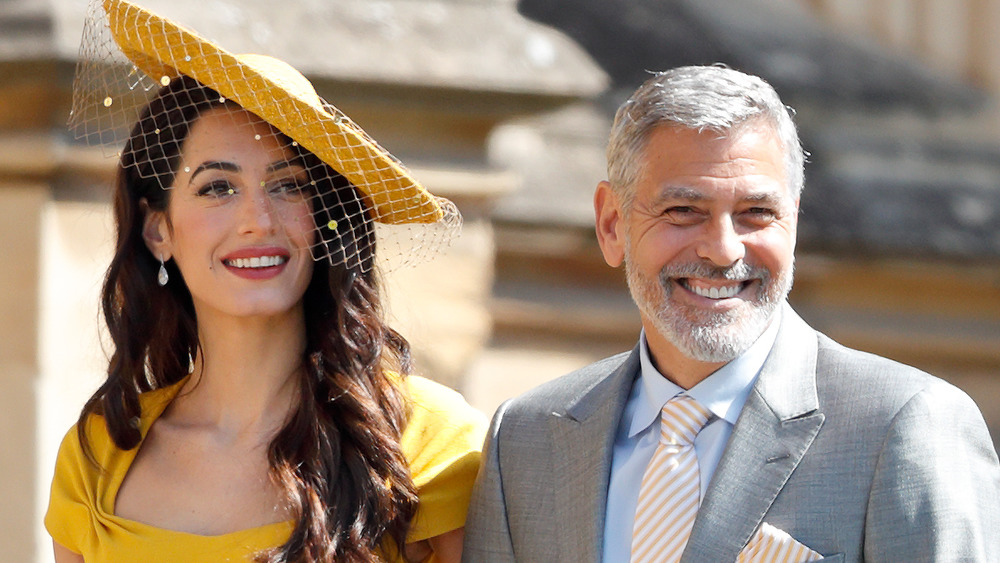 Max Mumby/indigo/Getty Images
Admitting that "my whole job, really, is to teach them terrible things," Clooney explained to Kotb that he's already started his twins in on the fine art of pranking. One of the classic jokes they play together is having Dad smear Nutella on a clean diaper and have them eat it in front of the unsuspecting victim. "You can imagine the freak-outs they get," he laughed.
Alexander was the first to get into the joke game, but it seems his sister is now holding her own. "My daughter has now picked up the mantle," Clooney said. "She used to think it was really gross, all the things we did, but then she saw how many laughs Alexander got and now she's taken it up, too."
But the youngest Clooneys may end up having the last laugh. Recently, The Midnight Sky star told Jimmy Kimmel (via HuffPost) that they had the children take Italian lessons — a language neither he nor his wife speaks. "We've armed them with a language ... I say, "Okay, go back into your room and clean it up before — 'Eh, Papa, stranzo!' 'What?'" So if someday Meryl Streep gets a letter written in Italian on Clooney's stationery, she'll know who to blame.