The Surprising Way The Duggars Are Actually Connected To The Plath Family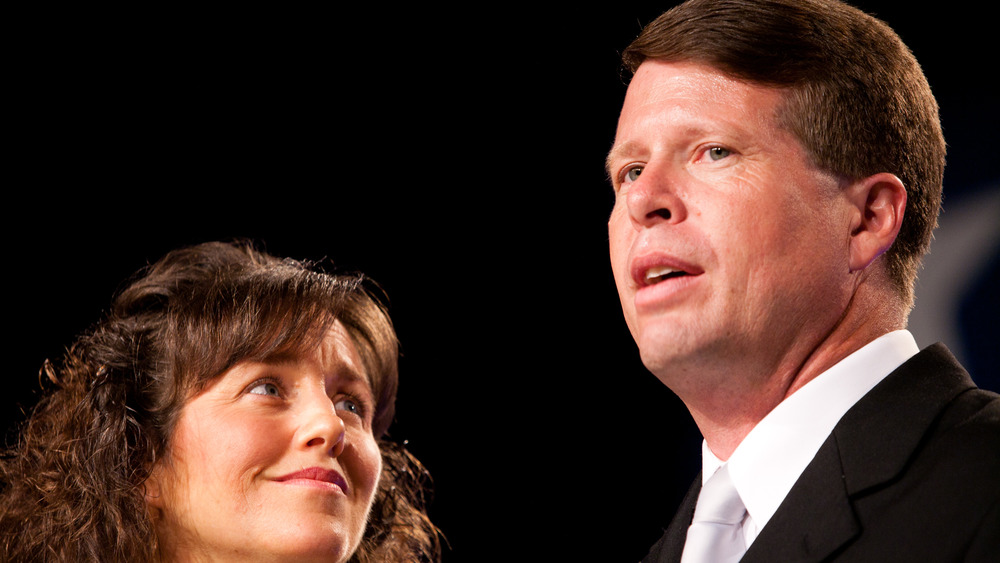 Brendan Hoffman/Getty Images
When Welcome To Plathville first debuted, many fans said the Christian Fundamentalist family reminded them of former TLC sweethearts, the Duggar family. After all, both families were deeply devoted to their faith and made sacrifices in their personal lives as a result (per Woman's Day). Not only were their beliefs similar, but the Duggars and the Plaths were both large families. While Jim Bob and Michelle Duggar are parents to 19 kids, Barry and Kim Plath are parents to just 9 kids.
The families share more than a devotion to their belief and a network to tell their stories. There's actual a link between the two families, believe it or not. In fact, as of July 2020, the two families have become linked, without any Duggars marrying many Plaths. That's just what happens when big families like these two branch out in close quarters!
Josh and Anna Duggar are the main links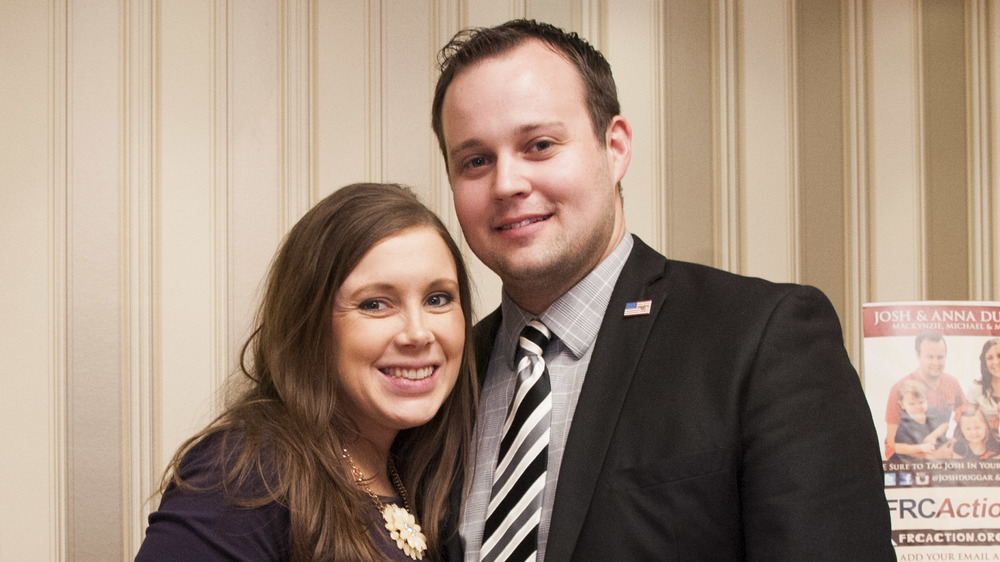 Kris Connor/Getty Images
Here's how the two families may become one. The oldest Duggar child is Josh Duggar. Josh is married to Anna Keller. Anna's younger brother, Nathan Keller, recently married Nurie Rodrigues (per SoapDirt). One of Nurie's bridesmaids was her best friend, the oldest Plath daughter Hosanna Plath. 
Nurie was also a bridesmaid in Hosanna's wedding to Timothy Noble (per In Touch Weekly). Nurie even caught the bouquet at the July 2019 affair, perhaps signaling her own wedding almost exactly a year later. 
Nathan and Nurie have something else to be excited about. The two are going to be parents! On February 22, 2021, Nurie's mother, Jill Rodrigues, went live to share the news that Nurie and Nathan are expecting a baby. Nurie shared she was 7 weeks pregnant and due on October 12, 2021 (per TV Show Ace). And fans know the Duggars and the Plaths are both excited for babies.