The Real Reason Maria Sharapova Retired From Tennis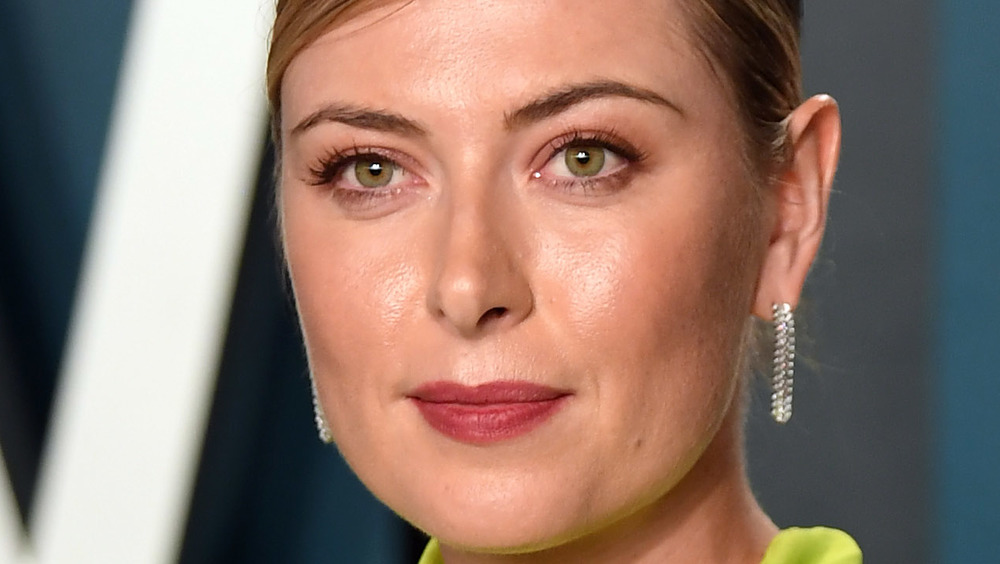 Karwai Tang/Getty Images
Maria Sharapova was a superstar tennis player who burst onto the international stage when she pulled off an upset at Wimbledon, toppling reigning champ Serena Williams. Sharapova was just 17 (via ESPN). She played professionally for 28 years and won five Grand Slams, an Olympic silver medal, and won nearly 80 percent of all of her matches (via TENNIS.com). But all good things must come to an end, and Sharapova announced her retirement at the ripe old age of 32.
In an essay for Vogue and Vanity Fair in February 2020, she wrote about why she was leaving. Sharapova started by saying, "How do you leave behind the only life you've ever known? How do you walk away from the courts you've trained on since you were a little girl, the game that you love—one which brought you untold tears and unspeakable joys—a sport where you found a family, along with fans who rallied behind you for more than 28 years?"
It sounds like part of the reason was injury. About her last U.S. Open, she says "Behind closed doors, thirty minutes before taking the court, I had a procedure to numb my shoulder to get through the match. Shoulder injuries are nothing new for me—over time my tendons have frayed like a string. ... Just stepping onto the court that day felt like a final victory, when of course it should have been merely the first step toward victory. ... My body had become a distraction" (via More Sports).
After retiring from tennis Maria Sharapova has focused on entrepreneurship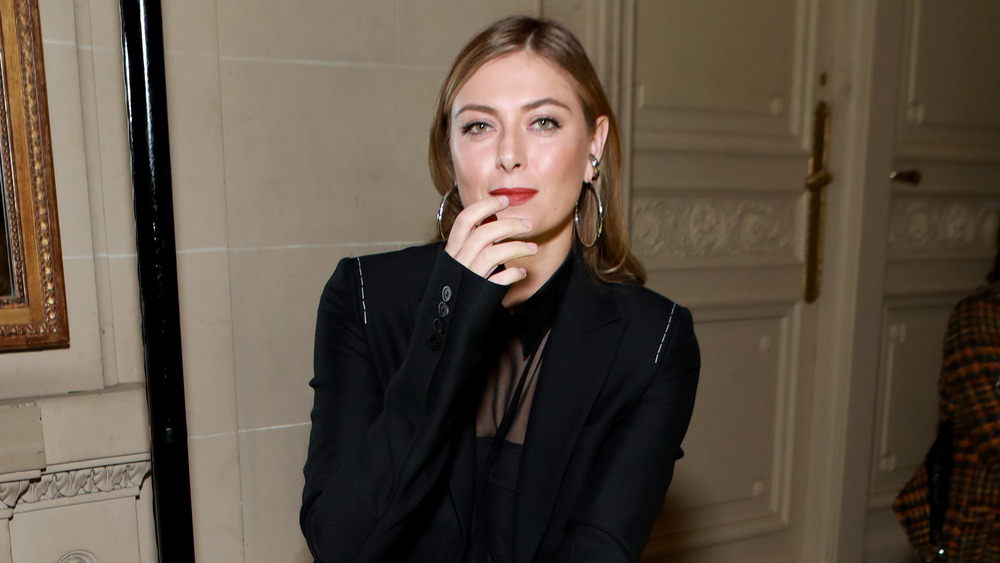 Jason Mendez/Getty Images
Sharapova also wrote about what she was looking forward to in retirement: "In the meantime, there are a few simple things I'm really looking forward to: A sense of stillness with my family. Lingering over a morning cup of coffee. Unexpected weekend getaways. Workouts of my choice (hello, dance class!)." But it sounds like she's not done with pushing herself, even if it's no longer on the court, writing "I'm ready to scale another mountain—to compete on a different type of terrain."
In the time since her retirement, she has done more work with her "guilt-free" candy company called Sugarpova, which was founded in 2012. On the company website she explains why: "It all began as a little girl in my grandmother's kitchen. Her homemade cakes and jams were the reward I always looked forward to after a long day of practice" (via Sugarpova).
She has also recently partnered with Therabody, a company that makes "percussive massage therapy devices," as an investor, but also, as she explains to Forbes, "to really roll up my sleeves and help inform the company's growth strategy and the path forward."