Celebrity Marriages Face An Uphill Battle. Here's Why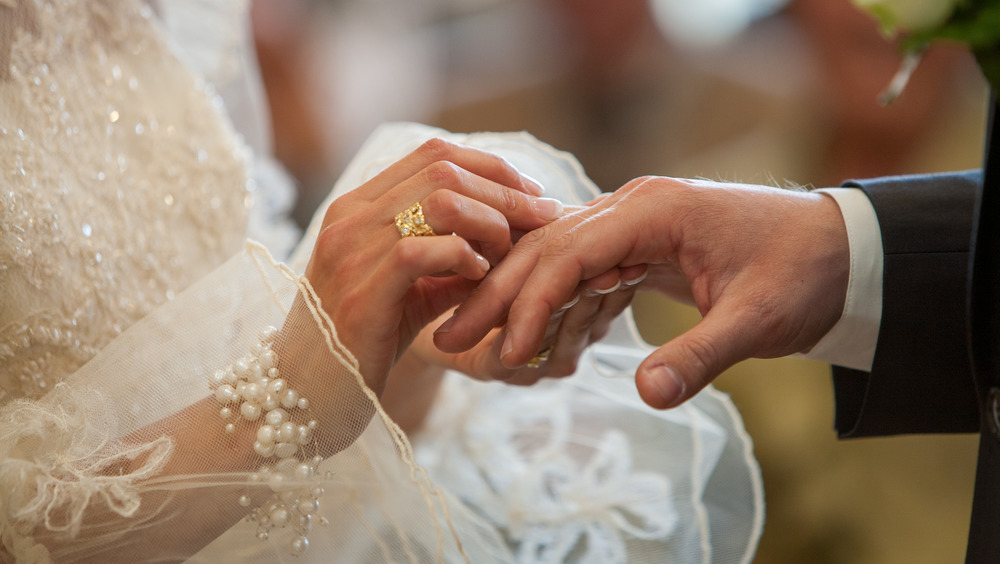 Shutterstock
It happens all the time: We see a gorgeous, happy celebrity couple smiling on the red carpet only to see headlines a week later that they've split. Of course, divorce is pretty common in the general population, too. According to The American Psychological Association, up to 50 percent of marriages end in divorce. But celebrities face an uphill battle when they say, "I do."
Experts say there are several reasons that celebrities divorce at higher rates than us normal folks (via Kessler & Solomiany Family Law). One is "special treatment." Celebrities are typically surrounded by people whose job is to always say yes to them and build them up, which can lead to difficulties staying in a monogamous relationship.
Dr. Gail Saltz, associate professor of psychiatry at The New York Presbyterian Hospital Weill-Cornel School of Medicine, noted that the "media following every move, often commenting unfavorably on the state of their relationship and any mistakes either makes" is another contributing factor.
Part of being a celebrity means spending months apart, whether it's because of a concert tour or a rigorous filming schedule. "Oftentimes movies are not being shot where they live, so these actors are away for months at a time," Naughty Gossip's Rob Shuter told Glamour. "While they're filming, they often go back to an empty hotel room. It can be hard to be that lonely."
It may not be easy, but some celebrity couples defy the odds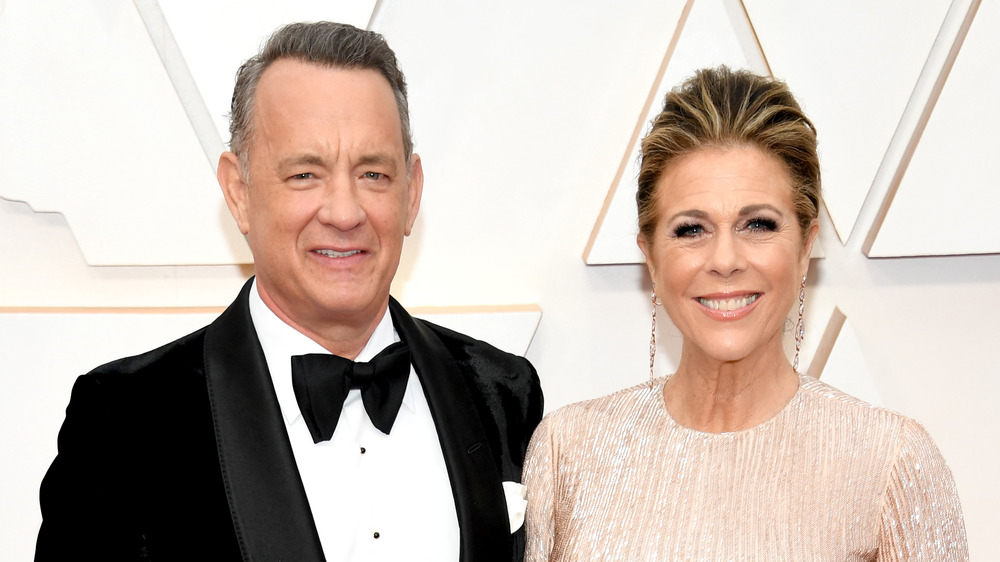 Kevin Mazur/Getty Images
Shuter also told Glamour that ego can play a role. Celebrities are accustomed to being front and center all the time, so they may struggle to share the spotlight. In a similar vein, one partner may be the lesser-known half of the couple when they tie the knot but that can change overnight. "In marriage, most peoples' lives generally stay the same. That doesn't happen to celebrities. One movie or record can change their lives overnight," Shuter said. "As wonderful as those opportunities sound, it can be very hard on a partner that didn't sign up to be married to the sexiest man alive."
Of course, that's not to say that all celebrity marriages are doomed. Couples including Denzel and Pauletta Washington, Courtney B. Vance and Angela Bassett, Julia Louis-Dreyfus and Brad Hall, and Tom Hanks and Rita Wilson have been going strong for decades (via Insider).
In fact, Louis-Dreyfus, who met her husband in college, says she would never have survived showbiz without her family. "I married the right guy for me, and that was lucky. But my marriage and my family have been a priority," she told The New York Times. "That may sound stupid. Many people would say exactly that. But I worked very, very hard to keep us intact. And it's been my pleasure, because it's the only way I could have survived in this business — with my family unit in place."