Here's What Gigi Hadid Eats In A Day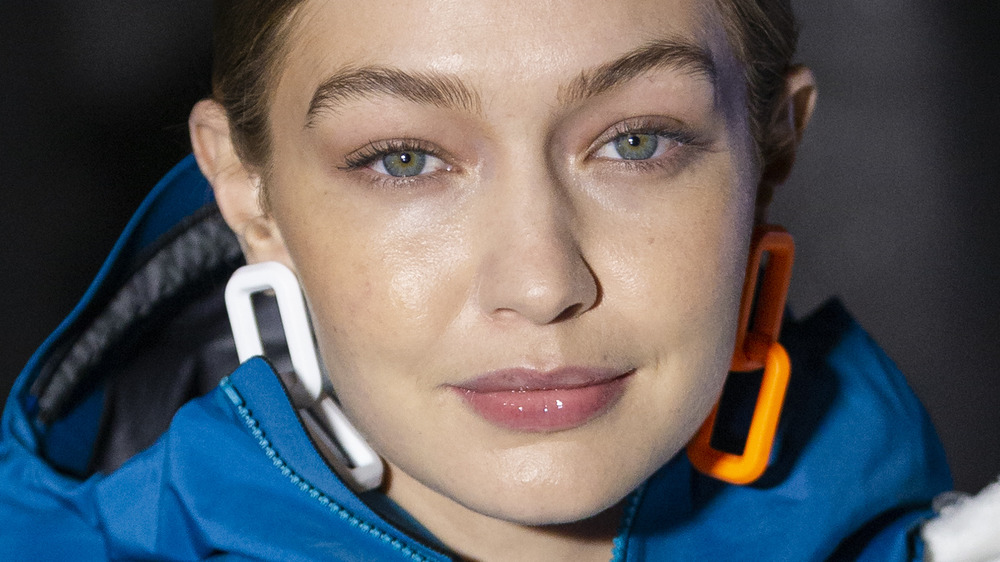 Richard Bord/Getty Images
Gigi Hadid is one of the hottest models out there. Over the past year, Hadid has taken a break from the runway to prepare for motherhood. The 25-year-old welcomed a baby girl named Khai with boyfriend Zayn Malik on Sept. 23, 2020 (per J-14). 
Before welcoming her baby, she gave fans a look at what she was eating while quarantined on her family farm in Pennsylvania. She shared a set of photos with the caption "summer gratitude," that showcased some of what she snacked on throughout her pregnancy. Fresh-picked strawberries and homemade cinnamon buns had many of her fans' mouths watering. The photo set also featured avocado sushi and a caprese salad.
Hadid shared her pregnancy craving in a story about celebrating her 25th birthday, which she shared with Jimmy Fallon on The Tonight Show. "In the morning, my family brought out an everything bagel cake, which already blew my mind because my craving has been everything bagels," she said. "I eat an everything bagel a day, so I was so excited that my birthday cake was an everything bagel."
Gigi shared her full daily diet just a few years ago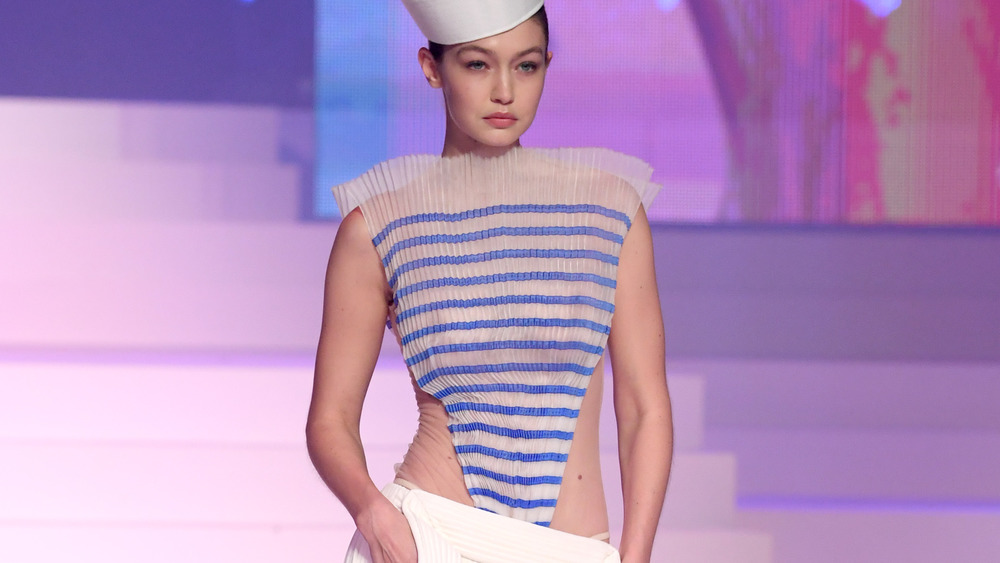 Pascal Le Segretain/Getty Images
Outside of pregnancy, Gigi Hadid has been pretty open about what her diet entails. She detailed what she eats in a day in a late 2016 interview with Harper's Bazaar. "I usually eat breakfast or have coffee before I do anything," she shared. "I drink orange juice and coffee always. At home I love scrambled eggs and toast; it's just an easy go-to. My boyfriend, being British, got me into breakfast beans, so that's what I've been eating lately."
While living a busy, bustling life in New York City, Hadid found her go-tos for the perfect lunch, depending on her mood. "My personal motto is 'Eat clean to stay fit, have a burger to stay sane,' so if I'm in the mood I'll go to JG Melon in the West Village," she noted. "Again, I love the Smile. They have a little arugula salad that I could eat every day."
Gigi isn't beyond snacking mid-afternoon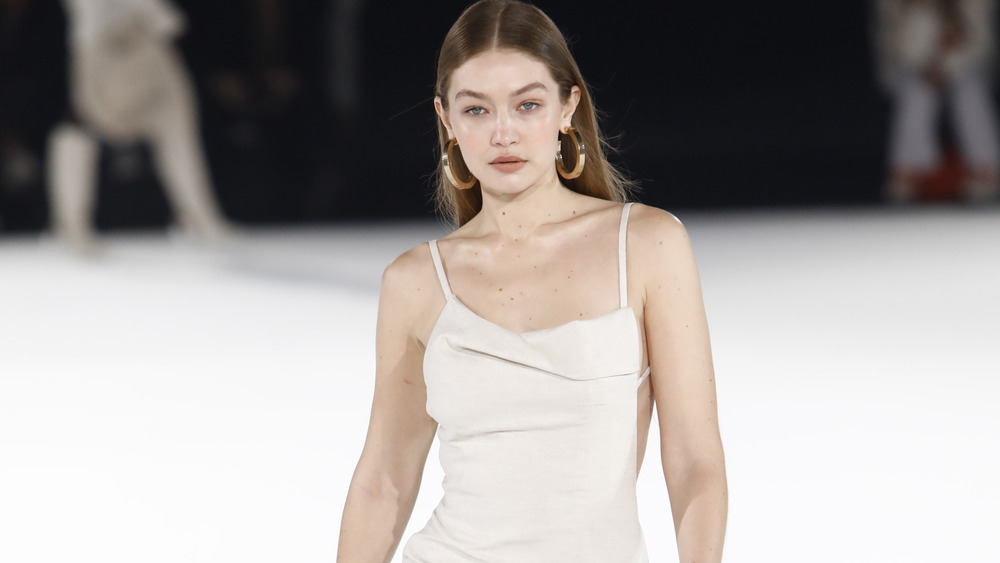 Julien M. Hekimian/Getty Images
In fact, the model snacks on ice cream, of all things. "There used to be an Emack & Bolio's on Houston Street, which is my favorite ice-cream place — I love the Grasshopper Pie — and I would walk past it on my way to the gym every day, but one day it was closed and I almost cried. Now I'll just Postmate pints of it to my apartment," she told Harper's Bazaar.
Dinner is different depending on whether Hadid plans to hit the town or have a low-profile night in. "If I'm going out, I like to go for dinner and drinks with friends. I love Bond Street for sushi," she said. "For a night in, I love to cook and watch a movie."
Gigi Hadid seems to believe in making good choices, but allowing herself some indulgences, too. It's not what you'd expect from a professional model, but these days, the importance of nourishing yourself from the inside out is clearer than ever. Gigi is ahead of the trends in yet another sense.