Salma Hayek Reveals This Little Known Skincare Ingredient Is Her Secret To Flawless Skin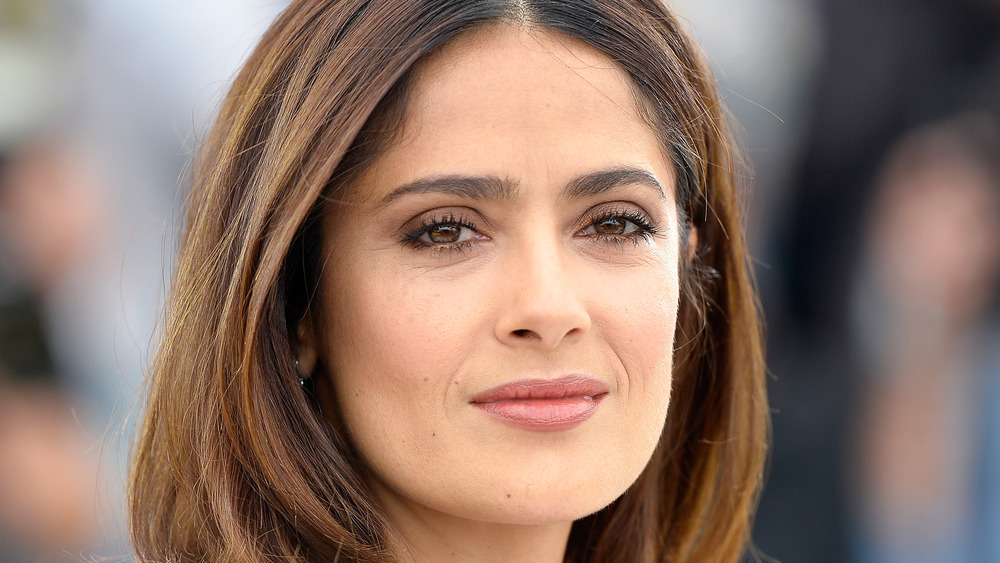 Pascal Le Segretain/Getty Images
Salma Hayek is one of the most beautiful women in the world, and her decades in the entertainment industry have only solidified that fact (via IMDb). The actress has been open about her lack of interest in maintaining Hollywood's prohibitive beauty standards, reasoning to The EDIT, "Why do I have to look good? I already got my guy!'" which, as ET notes, refers to her husband, François-Henri Pinault, whom Hayek wed in 2009. Although she admitted to sometimes feeling insecure about her curvy figure, the Frida star refuses to live in the gym. 
In fact, she acknowledged, "I love the word 'curvy.' It's artistic. A straight line can be boring." The only issue Hayek has with aging is her deteriorating eyesight, noting she finds it frustrating being unable to read without wearing glasses. "The eyes, for me, that's worse than the menopause," the Mexican star said. Perhaps Salma Hayek isn't concerned about lines and wrinkles because her skin remains stunningly fresh and clear, regardless of age. And now, we know exactly what the actress' secret to looking flawless at all times really is.
Salma Hayek swears by this one magic ingredient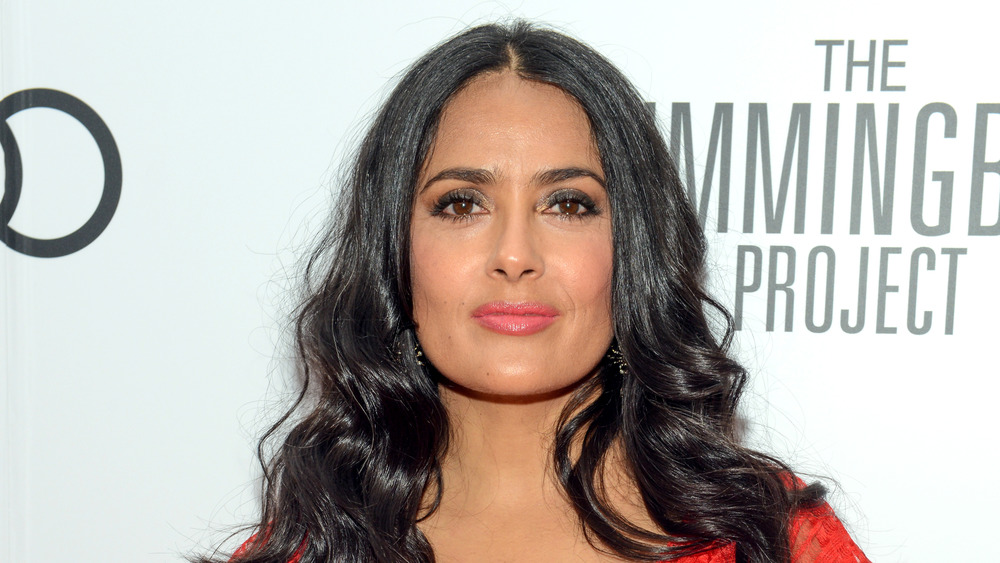 Cary Penny/Getty Images
Talking all things beauty with Elle, Salma Hayek revealed, "My grandmother taught me how to take care of my skin from a very young age." She doesn't bother with Botox because she  has a secret ingredient in her skincare routine that ensures she still looks just as fresh-faced as she did in Desperado back in 1995. Hayek noted, "I use an ingredient called Tepezcohuite that's used in Mexico for burn victims because it completely regenerates the skin, and there's no one in the States who is using this ingredient except for us." 
Hence why she finds no need for cosmetic procedures, confirming, "I only use my creams." Her anti-Botox stance is well-documented, with Hayek arguing in an interview with People that young women are being tricked into doing it to avoid getting wrinkles when, in reality, "your face is going to fall" as a result of the injections. Evidently, the stunning star has good genes, but her no-frills approach to skincare is empowering. After all, if Salma Hayek isn't particularly concerned about growing old, why should the rest of us be?