The Heartbreaking Reason The Glee Cast Is Getting Back Together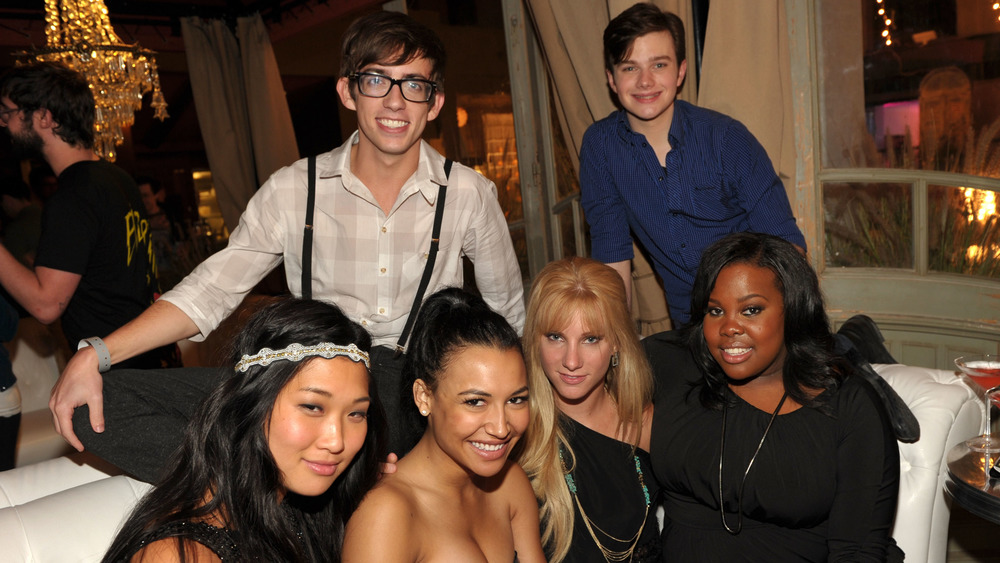 John Shearer/Getty Images
The cast of Glee is getting together for a very special reunion. Fans are thrilled that many of the stars are reuniting for a great cause, as the show meant a lot to many viewers. The series ran for six seasons and focused on a group of kids at McKinley high school in Lima, Ohio, as well as their teacher, Will Schuester. Mr. Schue was a former show choir kid who wanted to restart the club at McKinley and began recruiting. He added some major talent to the group by gathering together a mix of students that would have never been friends if it wasn't for their love of singing and dancing (via AV Club). 
The show offered up laughs mixed in with heartwarming moments. The series used music as a way to help the teenage characters get through some tough times in their lives as they struggled with issues such as coming out and teen pregnancy (via Peabody Awards). Through the years, the unlikely group bonded together and ended up forming lifelong friendships. Sadly, the cast of Glee has been through a lot together in real life as well. Three of their co-stars have tragically died at young ages (via CNN), and their latest reunion is set to honor one of their fallen friends.
The Glee cast will have an emotional reunion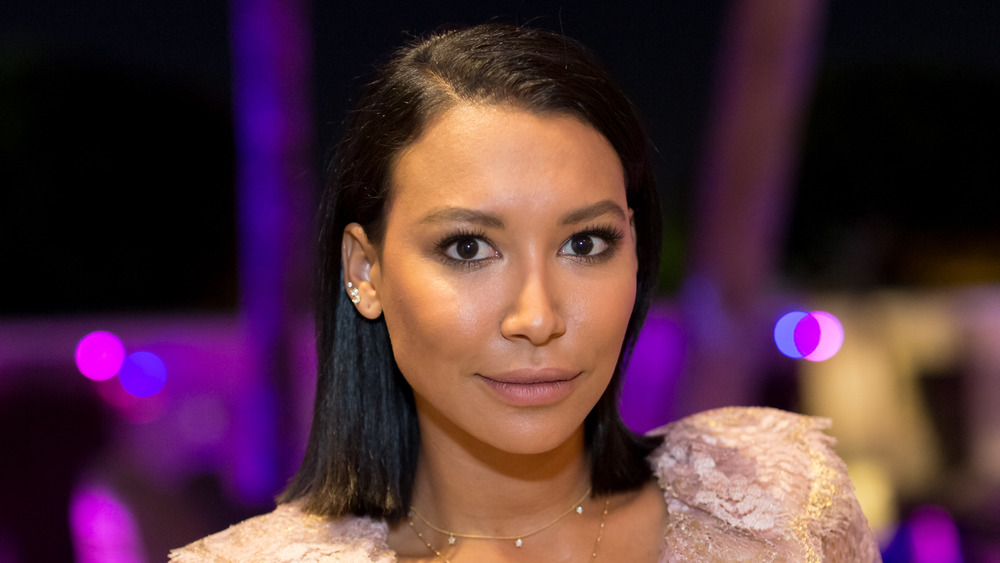 Greg Doherty/Getty Images
According to E!, the cast of Glee will reunite at the 2021 GLAAD Media Awards on April 8. Chris Colfer, Matthew Morrison, Darren Criss, Kevin McHale, Heather Morris, Amber Riley, Harry Shum Jr., Jenna Ushkowitz, Jane Lynch, and others will come together to pay tribute to the late Naya Rivera. Rivera's Glee character, Santana Lopez, had a powerful sexual orientation storyline during the show's run and became an important fictional figure in the LGTBQ community. 
News of Rivera's death shocked fans in July 2020, after she was reported missing at Lake Piru in California. The actress had gone out on the water with her young son, who was later found alone in their boat. A five-day search for her body ensued before she was found. NBC News reports that Rivera accidentally drowned in the river while swimming with her son. Her death is the third among the Glee cast members. Actor Cory Monteith, who played Finn Hudson on the show, tragically died at age 31 from a drug overdose in 2013. In addition, Mark Salling, who portrayed Noah "Puck" Puckerman on the series, committed suicide at the age of 35 after pleading guilty to child pornography charges in 2018. Rivera will also be honored by singer Demi Lovato, who had a short stint on Glee as Santana's girlfriend. Lovato will introduce the cast during the awards show, per Billboard.