The One Spot On Justin Bieber's Body He Won't Tattoo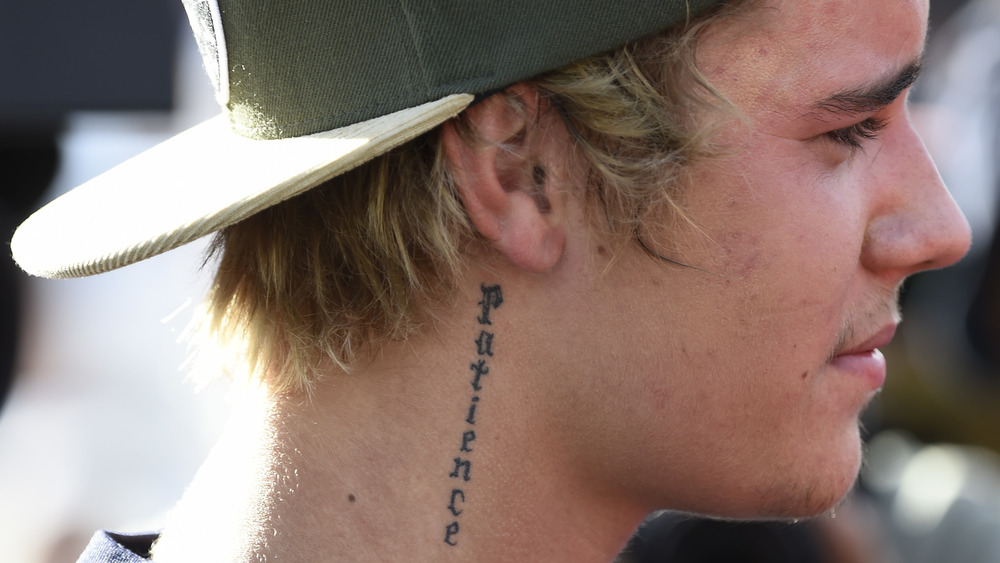 Frazer Harrison/Getty Images
Justin Bieber has a lot of tattoos, as does his wife, Hailey. According to J-14, the superstar singer has over 60 of them, all over his body, including on his neck, abs, back, arms, and legs. But there is one spot he refuses to ink — no, not that spot. Instead, the singer revealed during a recent SiriusXM radio interview, "I promised myself I didn't want to get tattoos on my hand" (via Page Six).
The reason Bieber wants to keep his hands tattoo free may surprise you, as it shows his conservative side, with the 27-year-old saying, "Something about just being able to wear a suit and not having tattoos on my hands... that's really one of my only places left [to tattoo] or my feet or my legs."
It does not appear Bieber has inked his face either, unlike fellow performer Post Malone, who has — at last count — 14 facial tats (via Insider).
Justin Bieber has plans for his next tattoo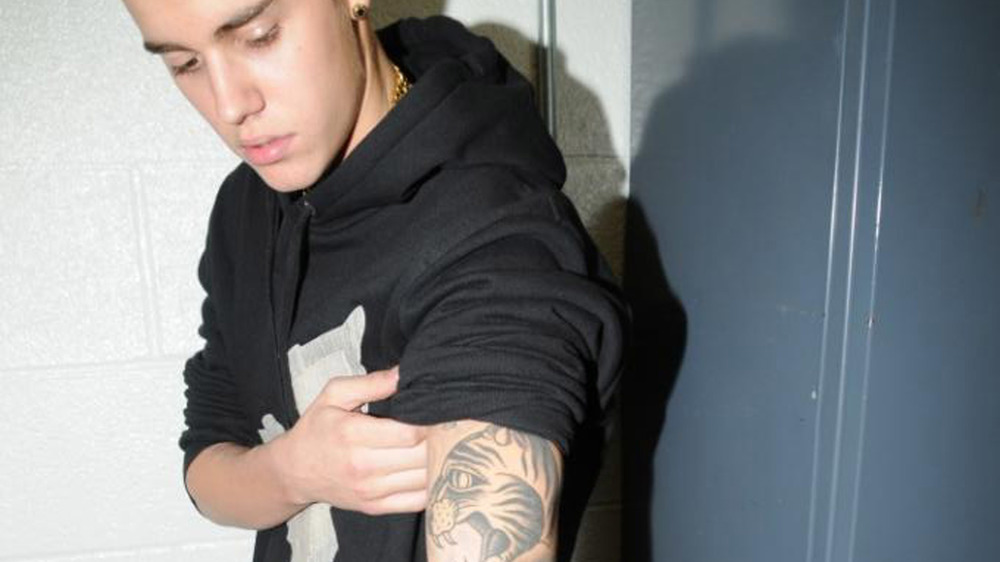 Handout/Getty Images
Incidentally, the "Yummy" crooner's other half does have some ink on her hands even though her hubby isn't into this look for himself — notably she has her maiden name, Baldwin, inked on one middle finger, and a gun on the other. Bieber's tattoo collection also includes gun images.
Meanwhile, just because Bieber is not looking to tattoo his hands — at least in the near future — does not mean he is done inking his body. In fact, the star shared his plans for his next tattoo on the radio show, saying, "Maybe I'll get a like a small peach on my body somewhere." This choice would be an homage to the song "Peaches" from his new album, Justified (via Us Weekly).
This would not be the singer's first tattoo that celebrates one of his tunes, having tattooed "Trust" on his arm, which is a song from the album, Purpose.