The Real Reason One Tree Hill Was Canceled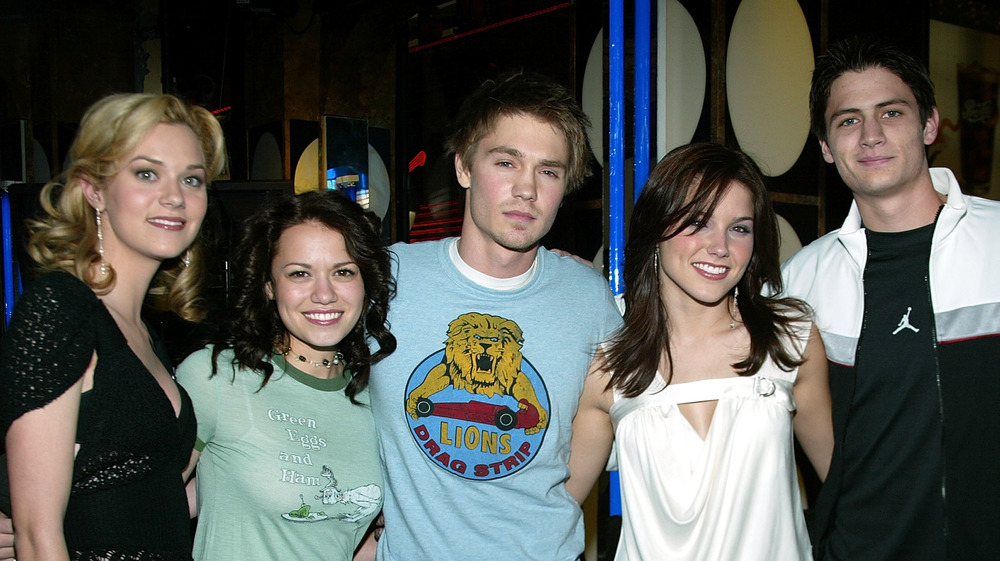 Frank Micelotta/Getty Images
One Tree Hill is one of the best teen dramas of all time. The show centers around half brothers, Lucas (Chad Michael Murray) and Nathan Scott (James Lafferty), who share a father, but are estranged. The high school students both have a great love for the game of basketball and are forced to be in each other's lives when Lucas joins Nathan on the Tree Hill Ravens basketball team (via Vulture). The duo have no choice but to work together to win games as they become entangled in each other's lives. Throughout their high school years, the brothers grow closer and eventually team up against their devious father, Dan Scott (via Bustle).
The show has a number of memorable moments, including a shocking school shooting episode and a murder scene. The series also opted to show some more intense teenage problems such as absent parents, pregnancy, drinking, and drug use. The show followed Lucas, Nathan, and their closest friends, Haley, Brooke, and Peyton, through high school for four seasons before revealing a huge 4-year time jump that skipped past the gang's college years. The series ran for nine seasons before getting axed.
Why was One Tree Hill canceled?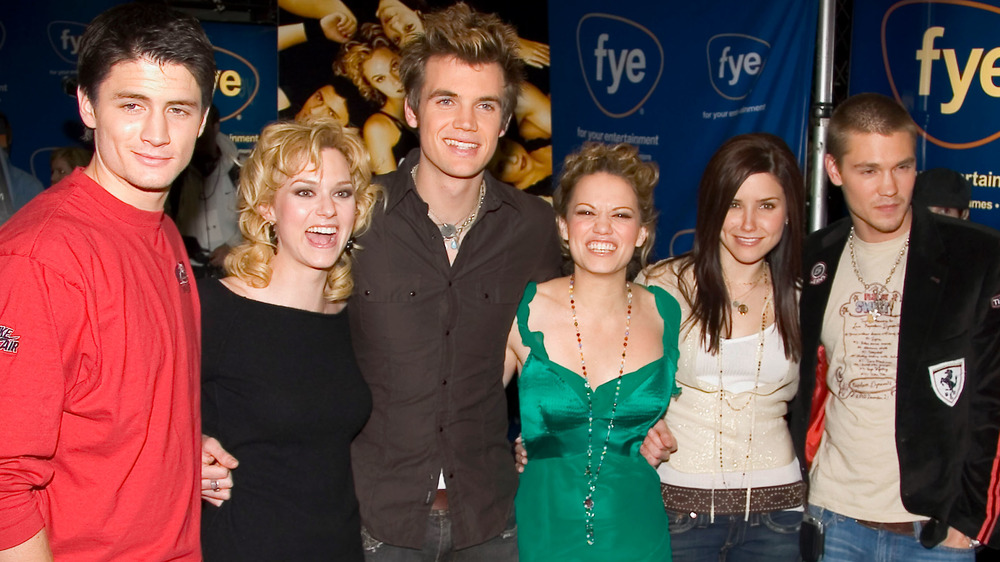 Astrid Stawiarz/Getty Images
According to Screen Rant, One Tree Hill has a large fan base. However, while it was airing on the CW, things were shaky for the popular show. The network changed the time slot each season, which made it difficult to keep loyal viewers tuning in. Although the time jump did intrigue fans and give it a bit of a boost, the show's ratings continued to decline season by season. Fans of the show were also stunned and saddened when Chad Michael Murray's lead character, Lucas Scott, left the series at the end of Season 6 and took his longtime love interest Peyton Sawyer (Hilarie Burton) with him. Their departure was filled by new characters, but the show was never the same. Murray returned to reprise his role in one episode in the ninth and final season. However, Burton never returned to the series.
In 2017, allegations against One Tree Hill creator Mark Schwahn began to surface, per Variety. Many female writers on the show spoke out with sexual harassment claims. Burton, along with her co-star Danneel Ackles also made claims of being harassed while working on the series. Although the show officially got canceled in 2012 (via Hollywood Reporter), the series finale was a beautiful send-off for longtime viewers. The show now lives on thanks to streaming services such as Hulu, with a brand new generation of viewers. In addition, fans are constantly campaigning for a reboot or revive the series.