The Real Meaning Behind Lorde's Song Green Light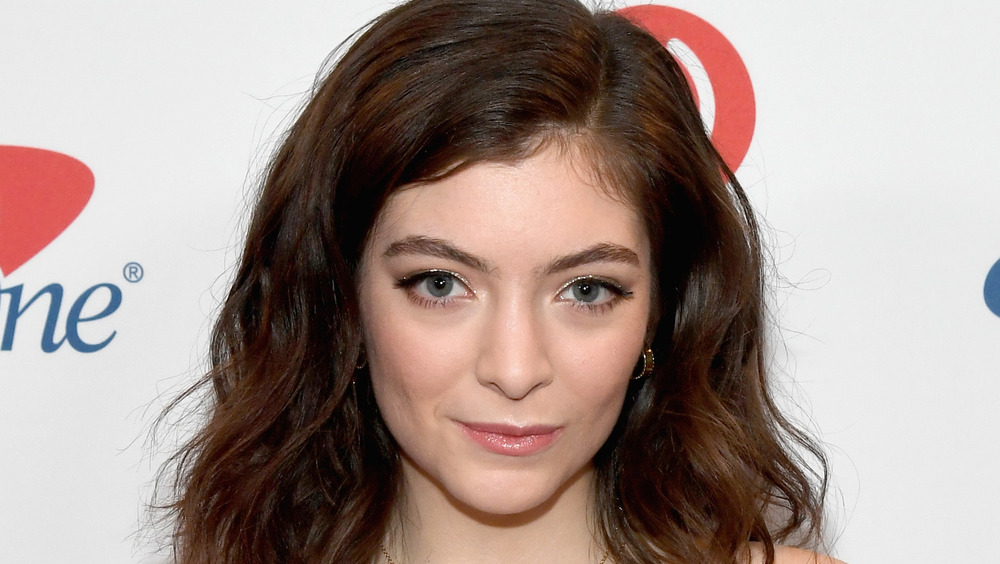 Ethan Miller/Getty Images
It may have been years since New Zealand singer-songwriter Lorde first blessed us with the pop earworm that is "Green Light," but there's no doubt that the hit song is still making its mark today. Since its 2017 release, the popular track from the singer's sophomoric album Melodrama has earned plenty of achievements, including climbing the ranks of the Billboard Top 100 and even receiving platinum certification from the Recording Industry Association of America (RIAA).
Despite the many years we've now had to listen to (and jam out to) "Green Light," there's still some mystery behind the true meaning of the song. Lorde co-wrote the song with Jack Antonoff and Joel Little, the latter of whom the star collaborated with on her debut album Pure Heroine (via NZ Herald). 
Though the electropop track has an upbeat and addictively dance-worthy sound, its lyrics seem to suggest a more pained and emotional depth. "I know about what you did and I wanna scream the truth," she seethes at the beginning of the track (via Genius). "She thinks you love the beach, you're such a damn liar."
So what exactly is Lorde's "Green Light" about, and was it at all inspired by the singer's personal life?
Green Light is about Lorde's first major heartbreak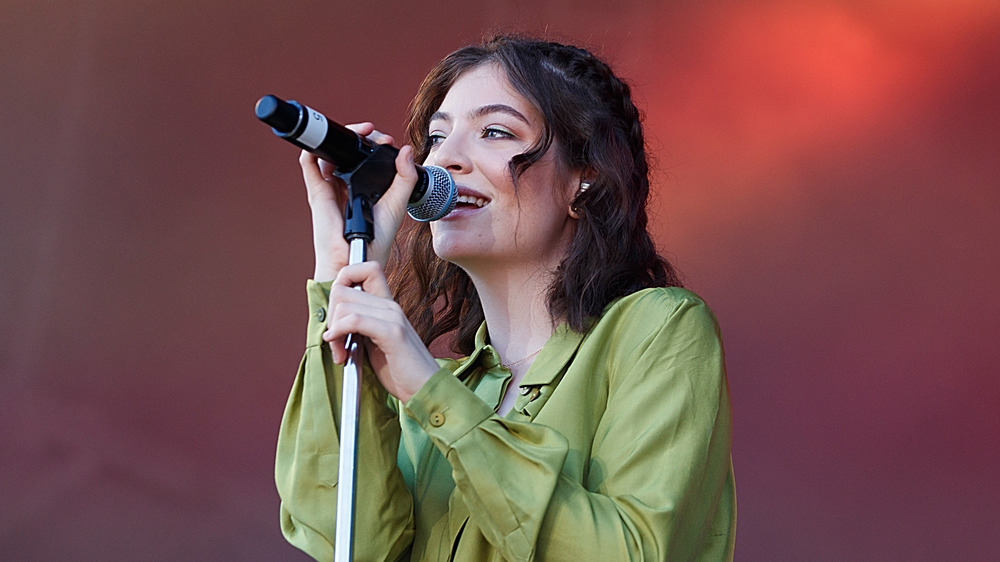 Andrew Chin/Getty Images
In a 2017 interview with Zane Lowe of Apple Music's Beats 1, per DIY Mag, Lorde opened up about the inspiration behind "Green Light" which revealed that the song was actually about a heartbreak, one that she admittedly she wasn't quite used to writing about at the time (via Pitchfork).
"It was my first major heartbreak," she explained. "The song is really about those moments kind of immediately after your life changes and about all the silly little things that you gravitate towards. I say, 'She thinks you love the beach, you're such a liar.' What the f–k, she thinks you like the beach?! You don't like the beach! It's those little stupid things."
She went on, "It sounds so happy and then the lyrics are so intense obviously. And I realized I was like, 'How come this thing is coming out so joyous sounding?' And I realized this is that drunk girl at the party dancing around crying about her ex-boyfriend who everyone thinks is a mess. That's her tonight and tomorrow she starts to rebuild."
So given that "Green Light" is a break-up song, what could Lorde mean when she belts out in the chorus, "I'm waiting for it / that green light / I want it?" Well, as Billboard points out, the "green light" likely represents Lorde's longing desire to move on — and heal — after a painful break-up.
Undoubtedly, "Green Light" is the empowering post-break-up anthem we all need, even after all these years!