How The Pandemic Helped Shape Relationships Forever
Shutterstock
Like everything else in our lives, the pandemic disrupted our traditional dating habits and has changed human relationships forever. Whether that meant relying more on dating apps to find new partners or distancing ourselves from people who weren't contributing to our emotional stability, the pandemic will have a lasting impact on how we date and form relationships. The List turned to relationship expert and counselor Audrey Hope to exclusively discuss the new love landscape. "The suffering of the last year has hurt us deeply, but it has also been good for the heart," Hope told The List. "It is time to look at pain with new eyes and to ask — 'how has the pandemic affected my relationships in a good way?'"
Quarantine and travel restrictions have proved the value of good communication, especially online, since we have to spend so much time away from our coworkers, friends and loved ones. "People have learned that relationships are precious and we need each other; we have no time to waste on superficiality," Hope said.
'Hookup culture' is no longer the same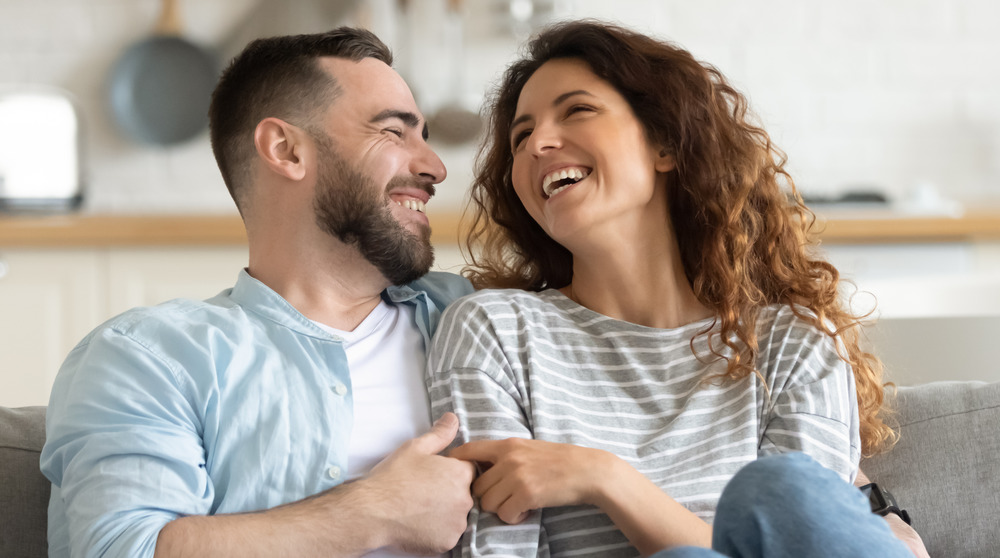 Shutterstock
When it comes to online dating apps such as Bumble, users are being more intentional about their conversations with their matches in order to get to know each other better before meeting in-person — which is known as "slow dating" (via NBC Boston). "The pandemic has forced everyone to date via zoom or electronically, and so the art of communication, speaking, and getting to know each other has become critical," Hope said. Casual sex is still here, but in many cases people are taking several precautions such as getting tested for COVID-19 before physical touch. People are also becoming more creative in the ways they explore their sexuality through sexting, sexual fantasies, and new sex positions, according to a study published by the Leisure Sciences Journal. 
In an interview with NBC, the head of editorial content at Bumble, Clare O'Connor, shared that the app has implemented filters to let users choose their level of comfort when it comes to safety measures for in-person dates. "We've been really heartened to see the enthusiasm with which folks are really trying to make digital dating work for them," O'Connor told NBC.
We're looking for better and healthier relationships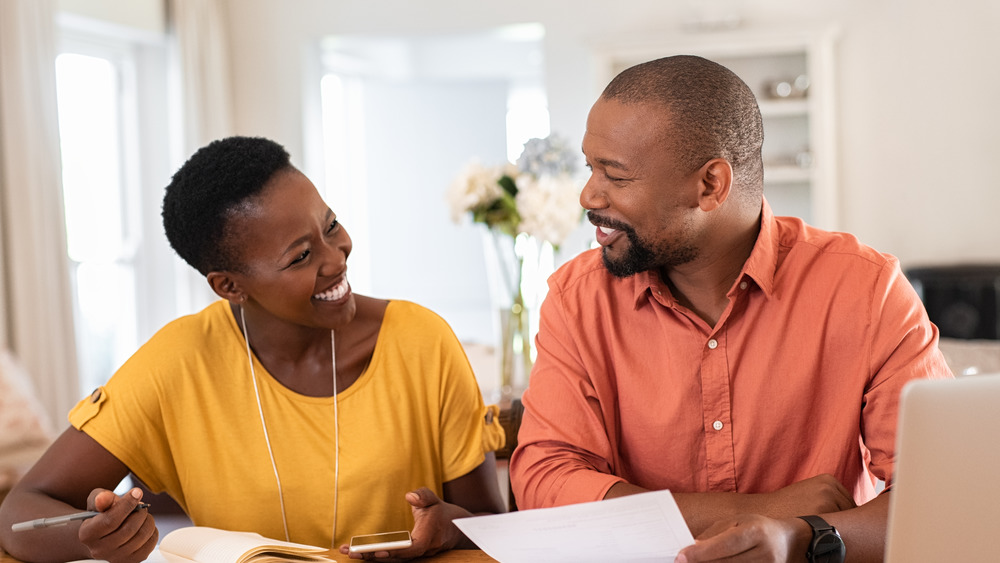 Shutterstock
The lockdown has tested our current relationships and, in many cases, it became the make or break of stable couples. While couples around the globe are getting divorced due to the economic and emotional repercussions of the pandemic, other relationships are thriving leading to a spike in marriage proposals (via The Washington Post). "People are ending relationships that were not the best for them," Hope said. "They know now that staying together just to be a relationship is not good enough."
In many cases, the lockdown acted as a catalyst, speeding up feelings of dissatisfaction or love that were already there. Hope explained: "It is like relationships were on speed dial and what would have taken years to discover was highlighted in a year. The band aids are ripped off and though the heart can be in pain it will be worth it in the end."
Whether you're single and ready to mingle or going strong with your years-long relationship, take some time to think about your priorities and values and make sure that whatever you're doing aligns with your path to happiness.