Here's How Much Miley Cyrus Is Really Worth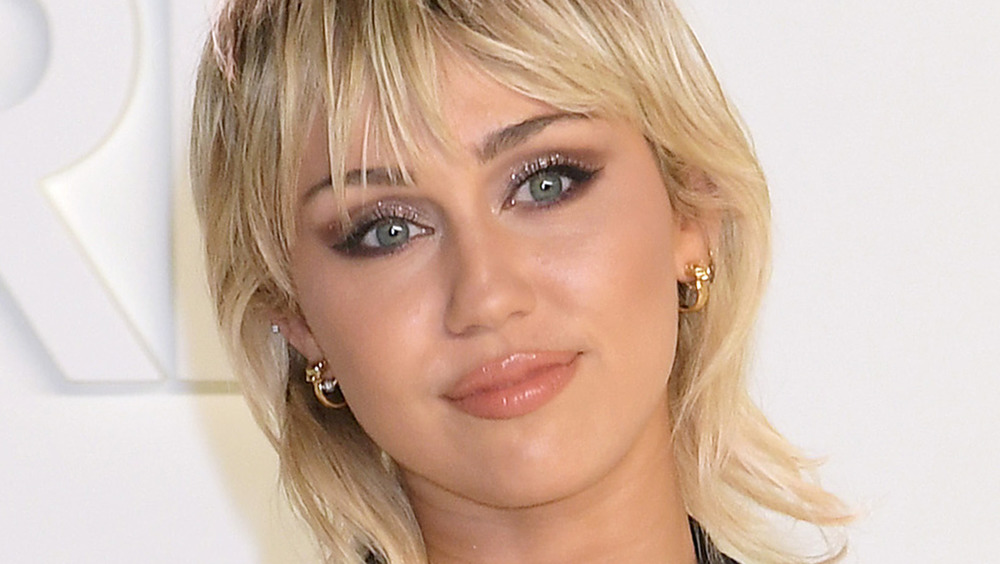 David M. Benett/Getty Images
Miley Cyrus first made a name for herself with Disney's Hannah Montana, a series about a young pop star who assumes an alter ego in order to live a normal life, away from the fame (via IMDb). And Cyrus certainly knows a thing or two about celebrity success, as she has done very well for herself in her career so far. Maybe having a famous crooner for a father helped just a little.
Celebrity Net Worth revealed that when she was only 8, Cyrus and her family moved to Toronto in 2001 so that her father, Billy Ray Cyrus, could work on his TV series, Doc. This is where and when Cyrus found her love for acting and singing, enrolling in the Armstrong Acting Studio. Not long after, the young starlet literally had the "best of both worlds" after being cast as Hannah Montana; the series' soundtrack reached No. 1 on the Billboard Top 200 in 2006. The Disney show's instant success propelled Cyrus to a career in TV, music, and film (via AllMusic).
Miley Cyrus is a triple-threat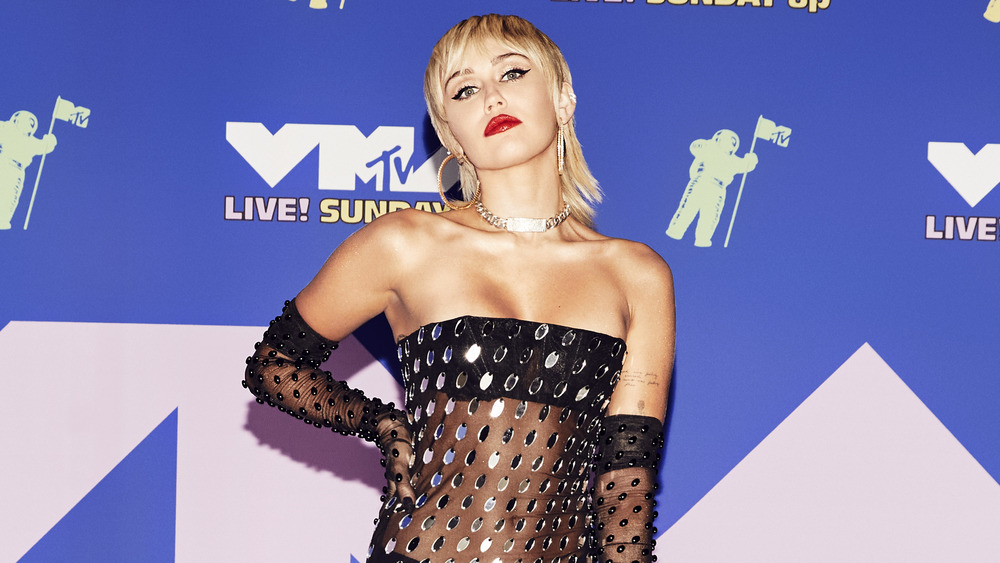 Vijat Mohindra/mtv Vmas 2020/Getty Images
As a triple-threat, Miley Cyrus, is worth an estimated $160 million, according to Celebrity Net Worth. Per Seventeen, Cyrus' big paycheck came from Hannah Montana, where she was said to have earned $15,000 an episode. The show ran for four seasons, so you can do the math. Next, she had a lucrative deal for multiple Hannah Montana concert tours, which earned $60 million.
Cyrus also has money in real estate, owning multiple properties. In 2011 she bought a $4 million home in the California hills, and in 2017, she purchased a 30-acre ranch in Nashville, Tennessee, for just under $6 million. Sadly, in 2018 her Malibu home was overtaken by the horrific California wildfires. She had paid $2.5 million but after the devastation, lost around $800,000. She bounced back though after selling another one of her ranches in the Hidden Hills for a cool $5 million. The singer most recently purchased a home in the Hidden Hills for the same price (via Celebrity Net Worth).
Cyrus' net worth and fame continue to climb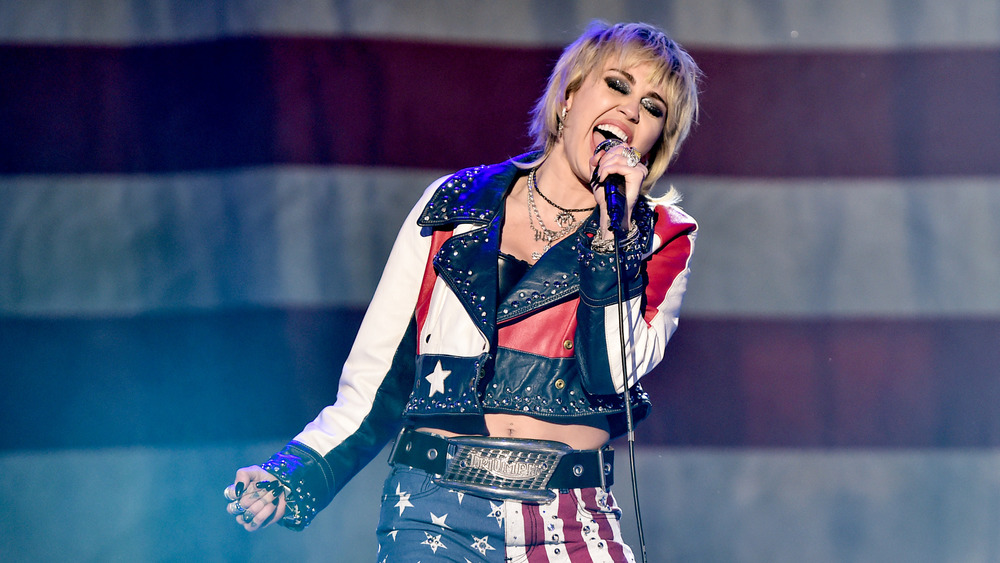 Alberto E. Rodriguez/Getty Images
As the songbird sang, "It's all about the climb," and Miley Cyrus' net worth and fame continue to skyrocket. Every day, the "We Can't Stop" singer is looking for new ways to expand her empire. When she joined The Voice in 2016, for example, she was the youngest judge to do so at that point. According to Capital FM, she may have only committed to two seasons, but she made $13 million from the gig.
This said, even as she adds to her considerable net worth, Cyrus also finds time to give back. In 2020, she teamed up with MAC Cosmetics to dedicate $10 million to COVID-19 relief (via Good Morning America). And according to Go Banking Rates, Cyrus has donated thousands of meals to homeless youth since 2014, and in 2018, she and her then-partner Liam Hemsworth donated a half-million to the Malibu Foundation to help victims of the California wildfires (via the Independent).