Here's What All Of Kaley Cuoco's Tattoos Mean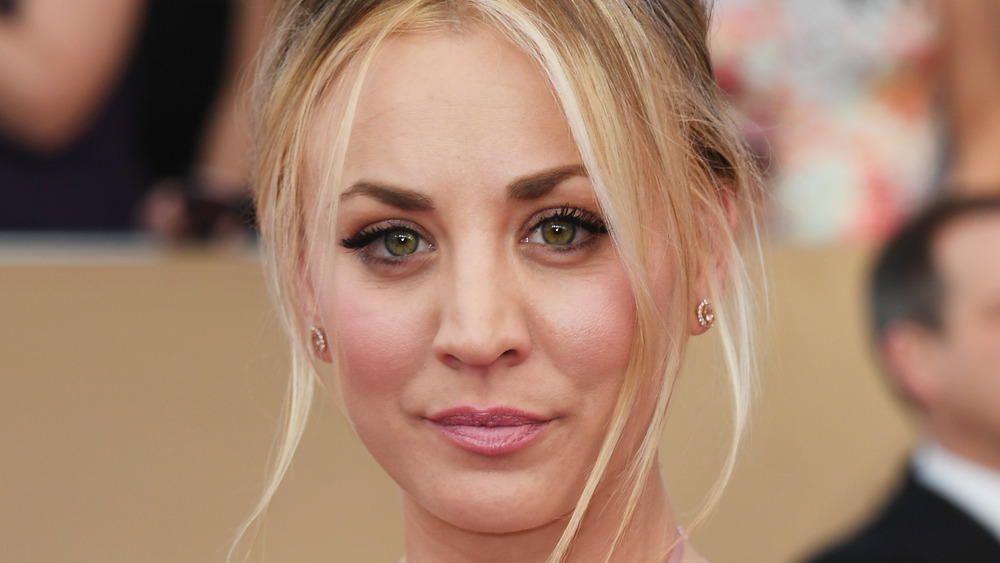 Alberto E. Rodriguez/Getty Images
We fell in love with her as Penny in The Big Bang Theory, laughed with her as Harley Quinn in the namesake TV series, and freaked out alongside her in the new show, The Flight Attendant (via IMDb). Let's face it, Kaley Cuoco is the TV darling we've loved for nearly two decades. From her down-to-earth personality and killer fashion sense, it's hard to not fall for her. 
The best part is when she gives interviews, it's like your listening to your funny friend. Cuoco's been quite open about her personal life the past decade, sharing her views on feminism, her marriages, and even her body art. Unlike some people discussing their ink, Kaley Cuoco is super funny and honest about every piece of body art on her, even if it's a little embarrassing. From the tattoo fails to cute matching tattoos, she's told the world (almost) all of it.
Kaley Cuoco got her first tattoo at 17 years old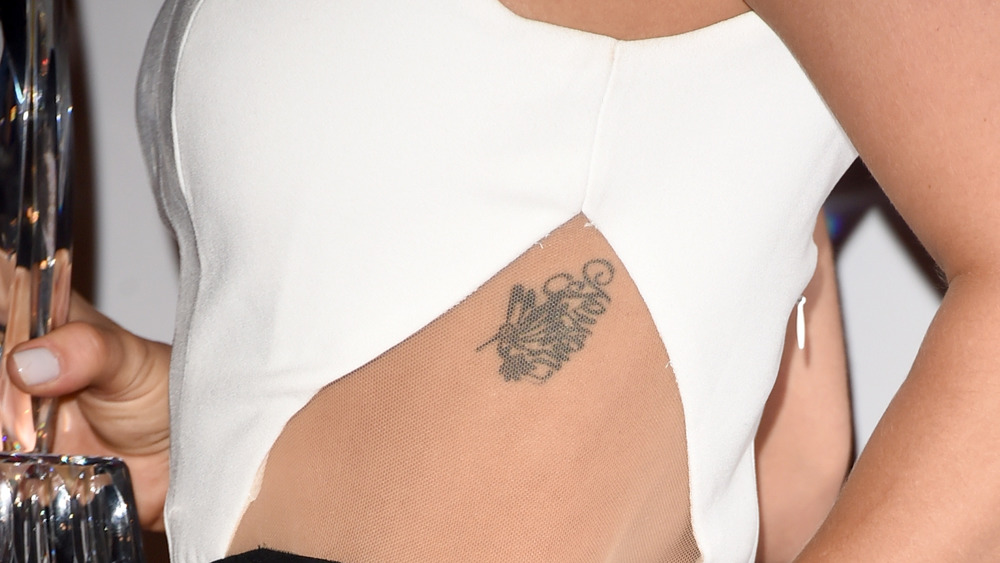 Jason Merritt/Getty Images
Kaley Cuoco's first tattoo is a Chinese symbol, meaning faith, on her lower back. In an interview on The Ellen Show, via UPI, Kaley talked about the ink. She mentioned how she was only 17 when she got it. "I was trying to be cool," she explained. "I know, so dumb ...  but, I forgot I even had it. It's way far back there. It's kind of far back. It hurts my neck now to see back there."
So the actress has a bit of mystery to her. While she's been quite public about the rest of her tattoos, little is known about the one located on her rib cage. Not only has she never publicly discussed it, no one even knows what it is. Between paparazzi shots and Instagram photos, fans can't seem to get a good look at it. Some speculate that it's a grasshopper, others say it's cursive writing, but the only thing we do know is that Kaley Cuoco doesn't seem too eager to discuss it (via Steal Her Style).
Kaley Cuoco's largest tattoo is actually a cover-up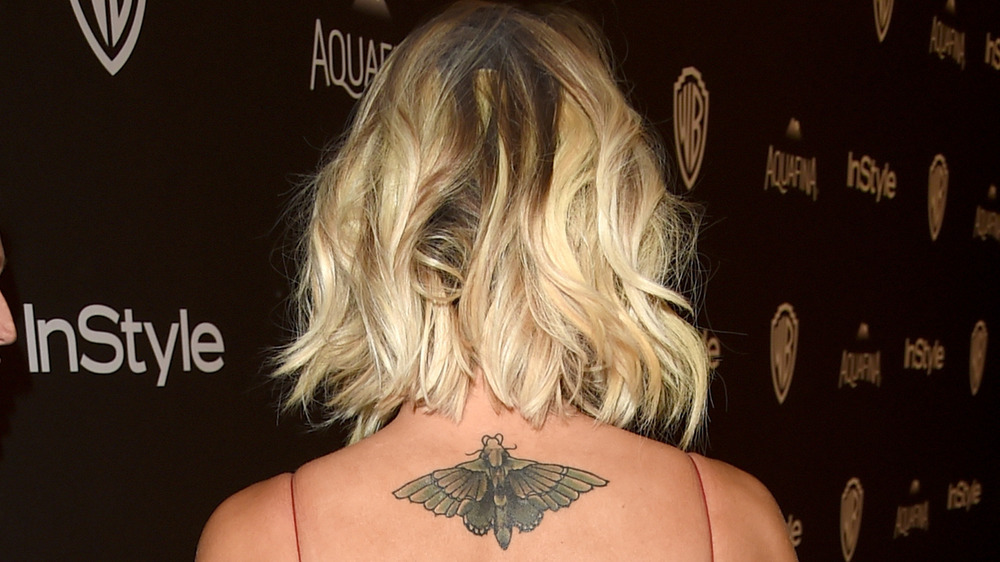 Jason Merritt/term/Getty Images
Located in between her shoulder blades is a large, detailed moth tattoo which has a bit of a story behind it. Hardcore fans may remember that there was previously another tattoo on her upper back. Before the moth tattoo, Kaley Cuoco had roman numerals "XII.XXXI.XIII" inked between her shoulder blades. This signified her wedding date to ex-husband Ryan Sweeting. The pair were only married around a year and a half before calling it quits, so she had to decide what to do with the back ink. In an interview with Ellen DeGeneres (via YouTube), Cuoco talks about her newest tattoo saying, "The tattoo was a mistake and I had to cover it ... So I got a moth, and I think it turned out okay." When asked why she chose a moth, she said, "The significance is it was big enough to cover the numbers."
Cuoco's latest addition, a paper airplane, is an homage to her newest role as Cassie Bowden in the hit HBO Max series The Flight Attendant. On her Instagram, she shows her and co-star Zosia Mamet getting matching tattoos, adding the caption, "A special little tribute to our wonderful little show ... thank you @evantattoo #theflightattendant." While Mamet got it on her ankle, Cuoco got it on her calf (via Celeb Answers).
Are there more tattoos in her future? If there are, Kaley Cuoco will probably give us all the juicy details.