Kelly Ripa Has Been Missing From Live! Here's Why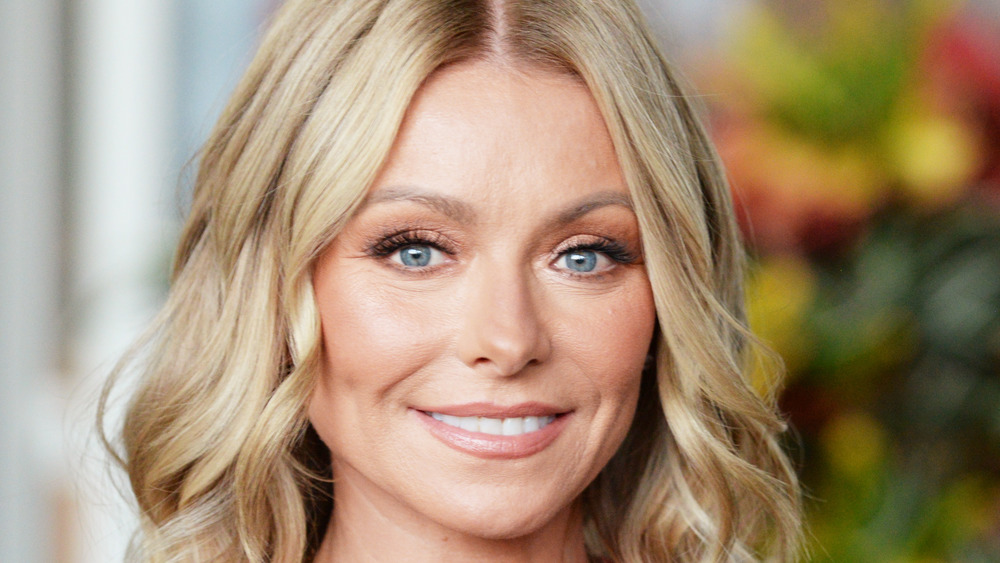 Vivien Killilea/Getty Images
Late last year, Ryan Seacrest's absence from Live! had fans concerned that his co-host Kelly Ripa was about to take over the talk show ship all by herself. Only now, Ripa has disappeared. During the March 16 episode of the show, the former soap star announced that she, husband Mark Consuelos, and their kids had decided to adopt a rescue pup named Lena. As People reported at the time, the adorably shaggy Maltese / Shih Tzu mix actually featured on the show's "Happy Pets" segment.
Clearly, this new family member made Ripa, who already has rescue pooch Chewie at home, think. "My whole fear was that I didn't want Chewie to feel replaced in any way," the Live! host admitted. Thankfully, with some patience and expert training, the two dogs learned to cohabitate successfully, and everything's been great ever since. So, what gives? Did things suddenly take a turn for the worse in the Consuelos household? Or is Kelly Ripa simply too enamored with her new pooch to make it to work?
Kelly Ripa is enjoying some quality family time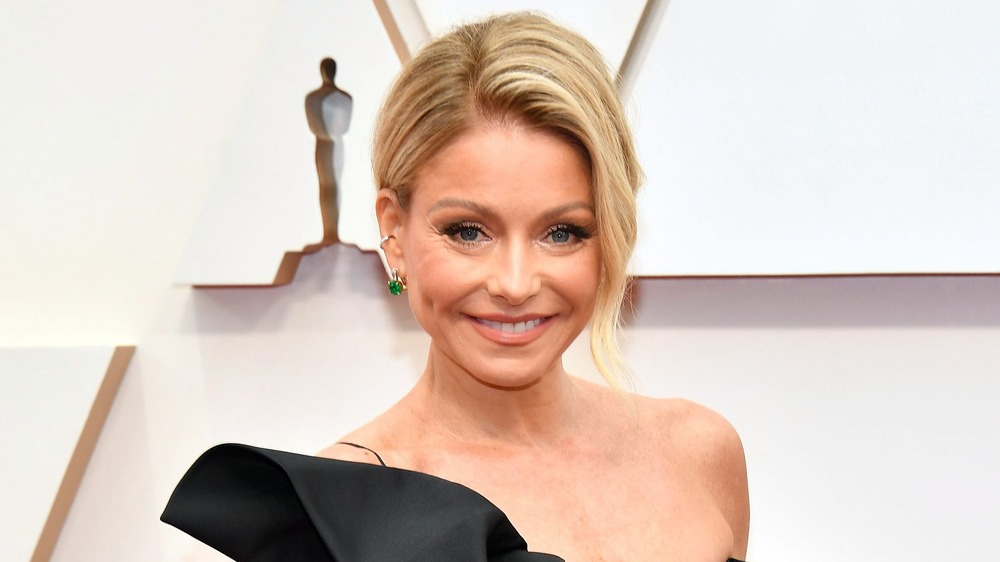 Amy Sussman/Getty Images
The answer, not surprisingly, is one that many busy working mothers can relate to: Kelly Ripa is spending spring break relaxing at home with her brood. As Parade notes, Maria Menounos and Ali Wentworth covered for the TV host on Live! With Kelly and Ryan this week, leading many to speculate that Ripa wasn't coming back. Fortunately, there's nothing untoward about the former soap star's absence. Her kids are on break from school, and she's simply taking some time off to be with them, after which she'll be back. Ripa has been a part of the show since 2001, when she replaced Kathie Lee Gifford. Seacrest, who took over from Regis Philbin in 2017, is a major draw for her staying there. 
She admitted, "I was really looking to retire like by now, but Ryan Seacrest is so fabulous to work with and he is such a good friend." Acknowledging her two decades-long friendship with Seacrest, Ripa noted, "I just love working with him so much. He makes every day feel like I'm not working and that's when you know you have a great working relationship." Ripa plans to say goodbye to Live! eventually. In fact, she's looking to move behind the camera and start writing. It all depends on what her three children are doing, however, with Ripa saying, "Put them first and then I'll line up behind them."