Ryan Seacrest's Absence From Live Is Turning Heads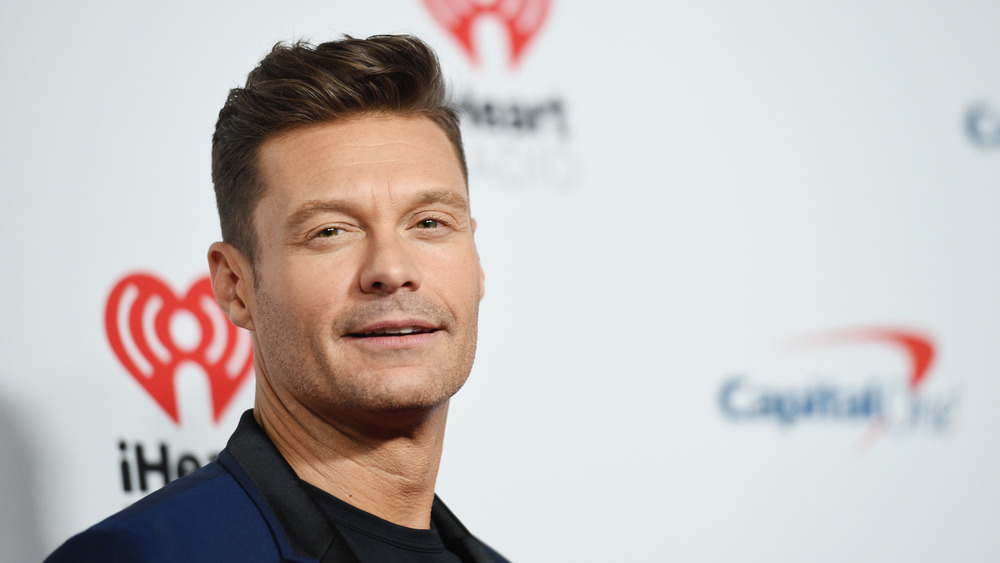 David Becker/Getty Images
Where in the world is Ryan Seacrest? Fans are beginning to wonder after the beloved TV host neglected to show up on Live with Kelly and Ryan all this week. The American Idol alum isn't missing, of course, he's still popping up on Instagram. Seacrest, it turns out, is as anxious for 2021 to come as we are. He's posting pictures of New Years' fireworks already. But despite his Instagram presence, it's unclear where Seacrest is and what he's doing to keep him from his regular day job. Bravo head honcho Andy Cohen took over on Monday and Tuesday, while Anderson Cooper tackled Wednesday and Thursday (via PureWow). Thursday's absence means that Seacrest missed out on the show's almost-a-Christmas party (via Instagram).
A recent behind-the-scenes clip, shared to the show's official Instagram page, showed host Kelly Ripa walking to set with Cooper. "We're live now with guest cohost @andersoncooper!" the accompanying caption enthused. The video highlighted how the cast and crew are adhering to COVID-19 guidelines, with Ripa reassuring Cooper it's safe to take his mask off once they're heading to film. Cohen and Cooper both did well on Wednesday's appearance, but Seacrest is still conspicuous by his absence. It's Seacrest's second absence in less than three months. In October 2020, he missed a couple of episodes while awaiting the results of a COVID-19 test. But then, as Decider reported, Kelly Ripa explained Seacrest's absence to the show's fans. A similar explanation is yet to be offered this time.
Are there signs that Ryan Seacrest might be moving on?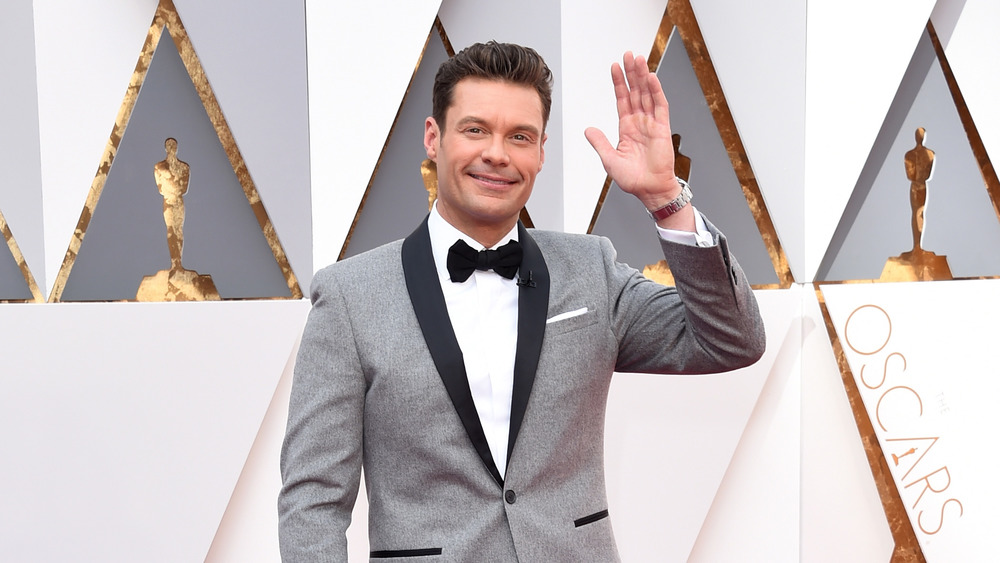 Jason Merritt/term/Getty Images
Fans were excited to see Cooper, with many flocking to the comments to express their adoration for him. One noted, "please have him on more often" but was quick to add, "btw I like Ryan too." Speculation is rife about why Seacrest is missing the show, however. Ripa herself was absent on December 3, because her husband, Mark Consuelos, had just returned home from Vancouver after wrapping on Riverdale. She was replaced by Tamron Hall, as Pop Culture reported at the time.
With each day that passes, worries about whether Seacrest is returning to Live are growing. What, for example, is Seacrest doing putting his Beverly Hills home on the market for 85 million dollars (via People)? Could changes be brewing? The talk show host could simply be busy filming American Idol, or taking a break. Although, the TV host's social media suggests he's working. A recent Instagram post showed Seacrest on set somewhere, with the caption jokingly noting, "Working hard or hardly working?" A previous post seemingly featured the Idol logo in the background.
Then there's Seacrest's Twitter. A tweet from December 15 suggests that Seacrest is busy preparing for Dick Clark's New Year's Rockin' Eve with Ryan Seacrest, a program set to go live on December 31, at 8 p.m. EST. While it's Seacrest's 16th year hosting the show, this year Jennifer Lopez is coming (Via Twitter). And if JLo's about to knock on your door, you better be ready.
Is Live with Kelly and Ryan about to become Live with Kelly?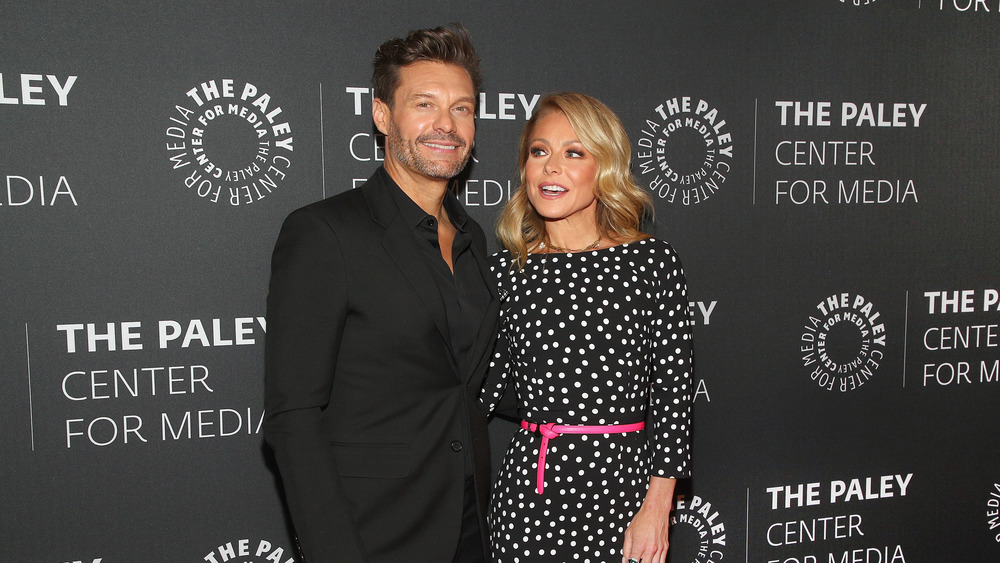 Astrid Stawiarz/Getty Images
Fans looking for Seacrest on Live with Kelly and Ryan have begun posting comments on Seacrest's Instagram account. "Missed you today! You're the best person for Kelly next to Mark of course," wrote one worried fan. "Didn't see you on the morning show. I hope you're okay. Missed you !!!," exclaimed another. Other Seacrest followers have taken to Twitter, concerned about how "tired" he looks. It's hard not to panic, of course, but until he leaves officially, there's no reason to believe Seacrest won't return to Live eventually.
Because, while it's clear that Kelly Ripa and Anderson Cooper are close, Kelly Ripa and Ryan Seacrest are, too. They're such good friends, in fact, that in February 2020, Ripa announced that ABC had green-lighted a pilot based on their relationship, titled Work Wife. "Working with your friend is a great privilege. It is a joy, and I have to say that it is a rare thing to work with a guy who is so authentic and fun and joyful and humble and generous and kind to everyone," Ripa said of her co-host in an interview with ET in mid-November this year. "It's a weird codependency," Ripa reflected of their relationship in the interview, joking, "We're happy to have our psychiatric episodes unfold before everyone on live TV." Which means that at least as of a month ago, Ripa didn't seem to be planning on Seacrest going anywhere.