Danny Trejo's Stunning Net Worth Revealed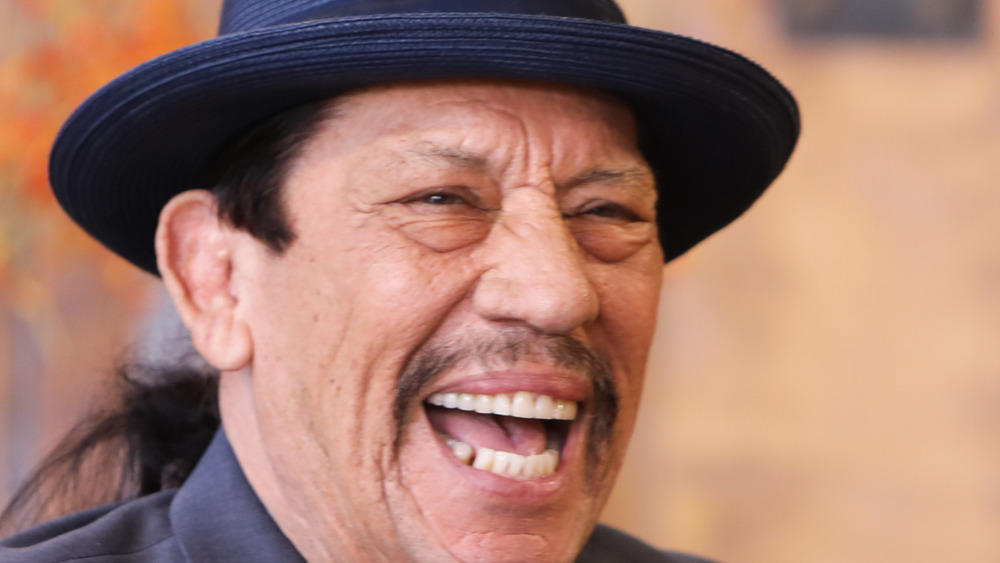 Paul Archuleta/Getty Images
Even if Danny Trejo had won The Masked Singer, season 5, he'd only have gotten a golden mask trophy — the unbeatable knowledge that he triumphed — out of it (via Good Housekeeping). His recent elimination doesn't have him hot and bothered, though. After he was unmasked, Trejo reflected, "I feel like a winner. I don't care ... Besides that, I was a cute Raccoon" (via Gold Derby). No one on the face of this earth is arguing with that.
Besides, it's not as if the Breaking Bad alum would have needed to melt his Masked Singer trophy down for cash. Years and years ago, however, he might have been tempted to. Before Trejo broke Hollywood's record for the most times any actor has died on screen (Trejo has kicked the bucket 65 times over the course of more than 400 gigs), he was involved in a very different world (via Texas Monthly). "I went to juvenile hall so many times, I thought Mexicans were supposed to go," Trejo admitted to CNBC. Even behind bars, the Spy Kids actor was thinking about movies. He told Texas Monthly that once, after a prison riot, he got through solitary confinement by mentally running through scenes from The Wizard of Oz.
In hindsight, it's no surprise that, per Forbes, Trejo's movies have racked in over $2.7 billion at the box office. But Trejo's stunning net worth isn't entirely thanks to the entertainment industry.
Dany Trejo's owns a multimillion-dollar taco empire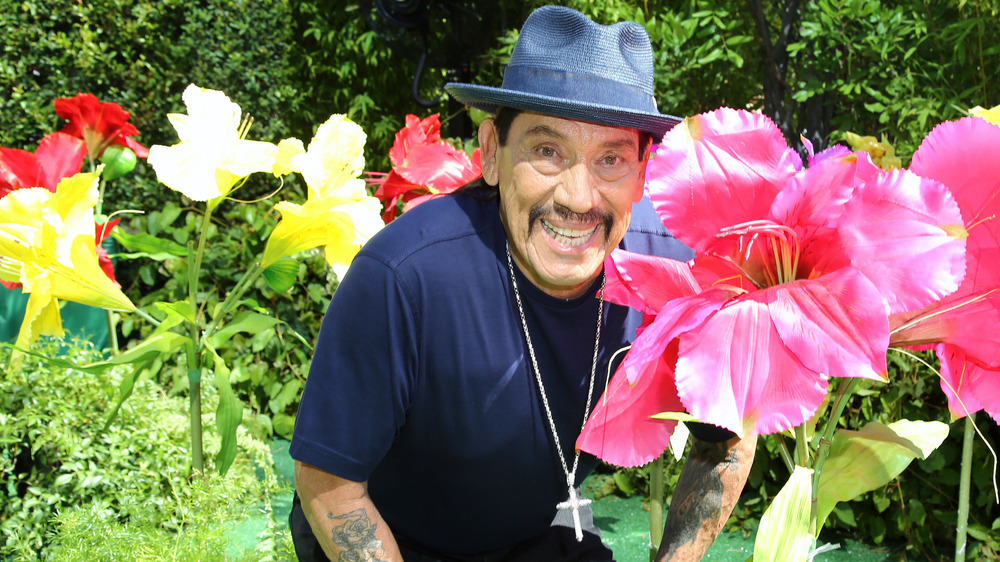 Rachel Murray/Getty Images
Danny Trejo is worth somewhere between $8 million (if you believe Wealthy Gorilla) and $16 million (if you believe Money Inc). If Trejo's taco empire continues to thrive, he'll soon be worth even more. That's right. Danny Trejo likes tacos so much that he's opened restaurants (plural) dedicated to them: Trejo's Tacos and Trejo's Cantina, both in Los Angeles (via Forbes). Eat there, and you can also sample Trejo's line of hot sauces, according to Food and Wine. The veteran actor must have a sweet tooth, too, because he's got a donut shop in Los Angeles, where he sells his own line of coffee along with Mexican chocolate, margarita, and even nacho-flavored donuts.
In 2017, Forbes reported that Trejo's restaurant empire was about to be worth 100 million dollars. But he didn't do it for the cash. Instead, Trejo described the project as a "dream of my Mom's forever." To Food and Wine, meanwhile, the actor marketed his restaurant business as an alternative to fast food. "I get it. You take your kids to McDonald's to play on the swings. I'm as guilty as everyone else," he said, "But thank God we can do something that's healthier at Trejo's. Let's lighten things up."
If your mouth is watering but you don't live near Hollywood, that's fine. Trejo (are you really surprised?) is also a published author. Pick up a signed copy of his cookbook and learn how to make carnitas or vegan cauliflower tacos. You'll add $30 to the actor's net worth while you're at it.