Is The Stitch Fix Subscription Box Really Worth The Money?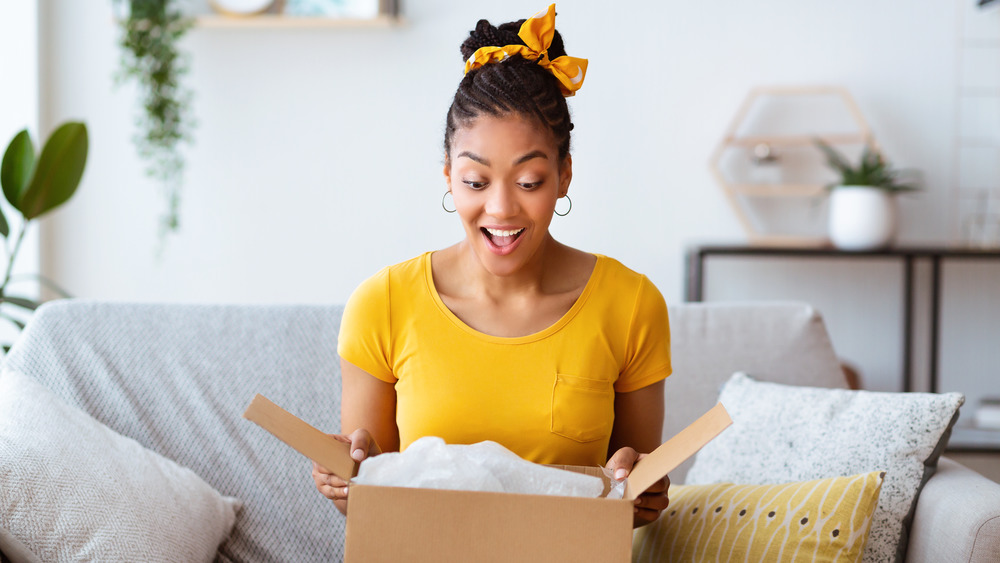 Shutterstock
Founded in 2011, Stitch Fix quickly became one of the most popular personal styling and subscription box services for people of all genders and ages. (A number of celebs have jumped on the subscription trend, including Kate Hudson and Jessica Alba, per My Subscription Addiction.) When you sign up, you take an incredibly detailed survey where you fill out everything from your preferences all the way to your personal measurements. Then, an in-house stylist compiles a box full of clothes and accessories relevant to your survey answers (via Stitch Fix).
Your first fix includes a $20 styling fee, and you can try everything on in the comfort of your own home (via My Subscription Addiction). You keep the outfits you love and return the rest for free. While there's a little less control of what you get compared to other brands, it's flexible in its returns! Plus a little discount is thrown into the final price as well. Each product varies in price, quality, and everything in between so that you rarely ever get bored with what you get from Stitch Fix.
While Stitch Fix starts with a $20 fee, the price can go up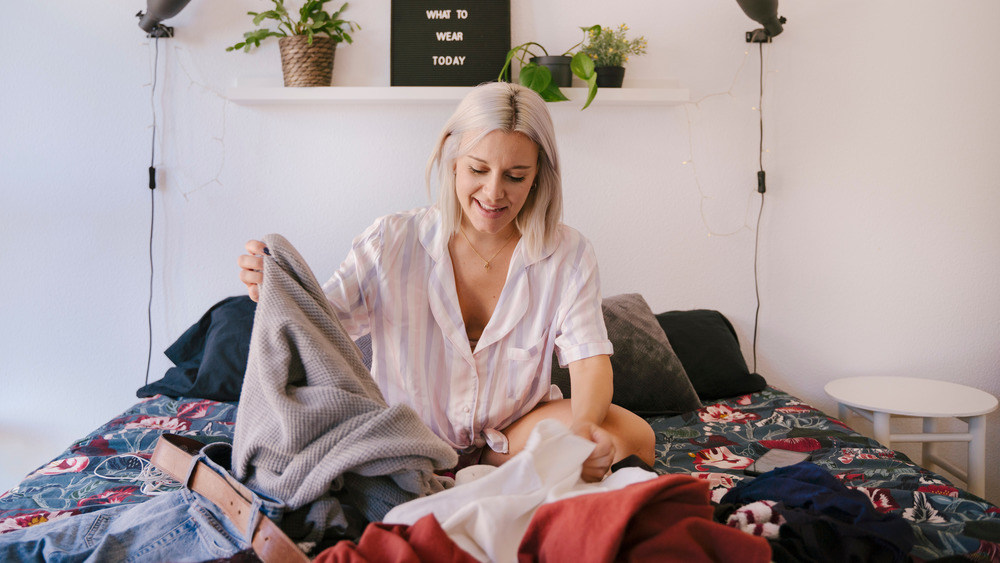 Shutterstock
Now despite the initial $20 fee, Stitch Fix can get pricey. Since everything varies so much, the price can range from $20-600 (the average piece costs $55) for each product. If you keep all the choices, you could expect to pay anywhere between $150-400 (via How Much Is It). Now for five quality products, it may seem like a steal. Plus, it's all perfectly curated by a professional stylist.
But is it worth it? It depends. If you're the type that likes to thrift and save whenever possible, it may not be worth it. But if your priority is shopping for the best quality, no matter the price tag, then it's definitely worth the cost. Unlike a lot of subscription boxes, you can pick and choose the months you want it. So it's up to you. Which is more important to your wardrobe – more bang for your buck or having the best, customized quality?