Inside The Major Health Battles Jessica Alba Faced Growing Up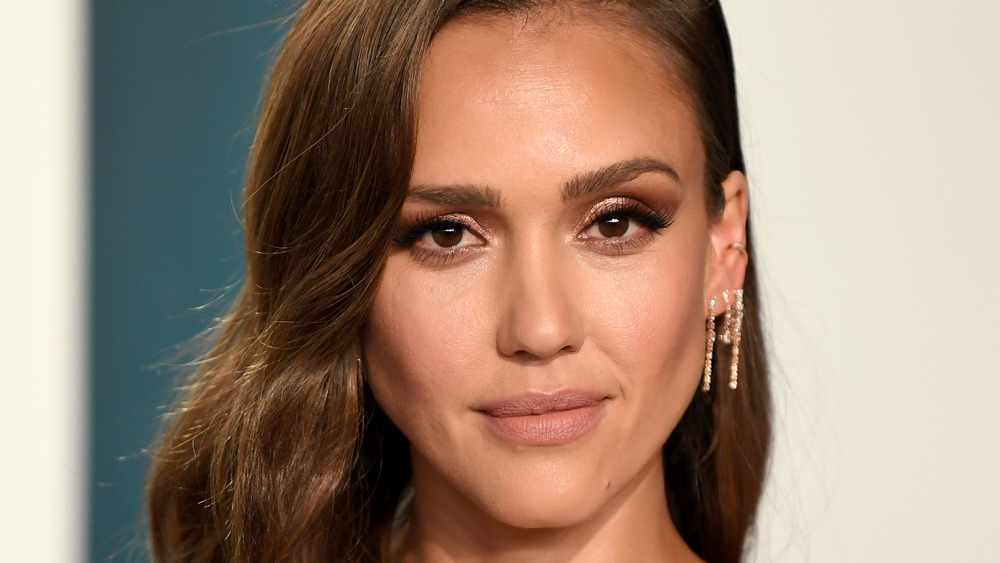 Karwai Tang/Getty Images
From the 1990s rom coms that made her famous to hit films like Fantastic Four, Jessica Alba was an A-lister that people all over the world knew by name. And, while acting seemed to be her strong suit, Alba's true calling came from a pivotal experience during her early years. The actress founded her clean baby and self-care line during the height of her acting career in 2012, and now she's explaining why that means so much to her.
Alba recently spoke with Romper to discuss her career shift after the birth of her daughter, Honor in 2008. While she was pregnant, she told the outlet, she experienced a flood of old emotions from her childhood. "My mother had cancer at a really young age, in her early 20s. I grew up with chronic illness. I had five surgeries before I was 11 years old. I had chronic allergies, and I was hospitalized a lot as a child."
On top of the pressures of being in the public eye, Alba's experience acting seemed to pale in comparison to what her heart was calling her to create. "I had this real moment of, I want to live, and thrive, and spend as much time with this little person that I'm bringing into the world as possible and stay. So, my health matters. I want this little person to be healthy. And it's really freaking hard to be happy when you don't have your health."
"I couldn't go back to what I was doing before and be authentic. I just couldn't. I didn't care about it the same way," she added.
Jessica Alba's childhood contributed to her passion for non-toxic living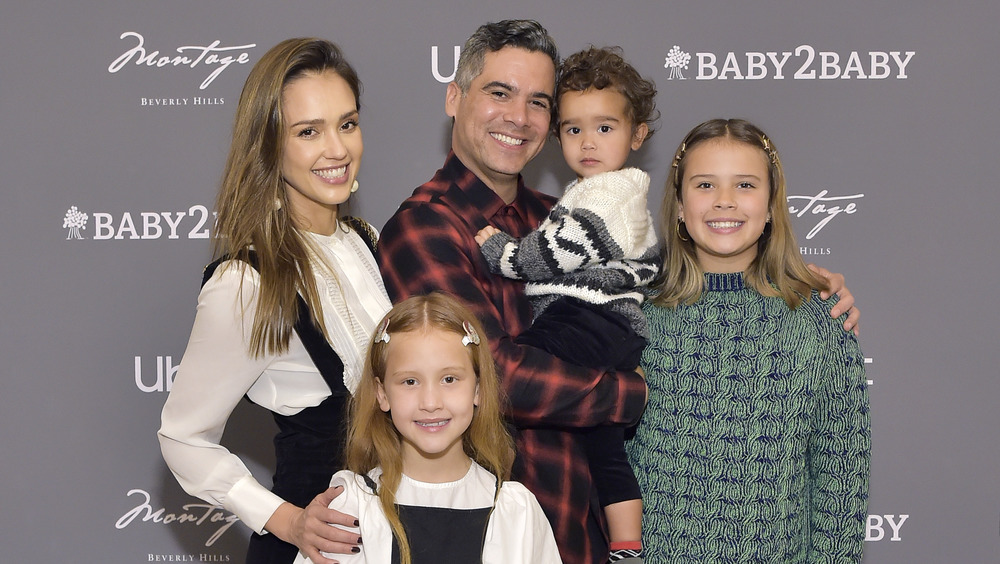 Stefanie Keenan/Getty Images
In creating a company that was committed to making the world a healthier place, Jessica Alba used her childhood experiences that changed her life as motivation. "It was something bigger. I felt like if I was going to have this platform, then what can I do with it that could be meaningful and make a difference? That just felt so real when I became a mom for the first time," she told Romper.
As for the brand itself, creating a clean line of baby products, cleaning supplies, and self-care items has been far from a cakewalk. "I think the difference in what I have done is I actually built something that never existed," the mother of three noted.
Recently, she's had to deal with yet another family health scare. People reports that her father, Mark Alba, was diagnosed with thyroid cancer earlier this year. She shared the news on Instagram alongside an uplifting message saying that he was about to "SLAY #thyroidcancer".
Beyond raising three children and creating a first-of-its-kind brand, Alba stays true to her vision of creating healthy and non-toxic products. Creating formulas that she believes in, the actress has certainly helped people all over the world feel safer around their self-care items.