What Is Going On With Matt James' Instagram?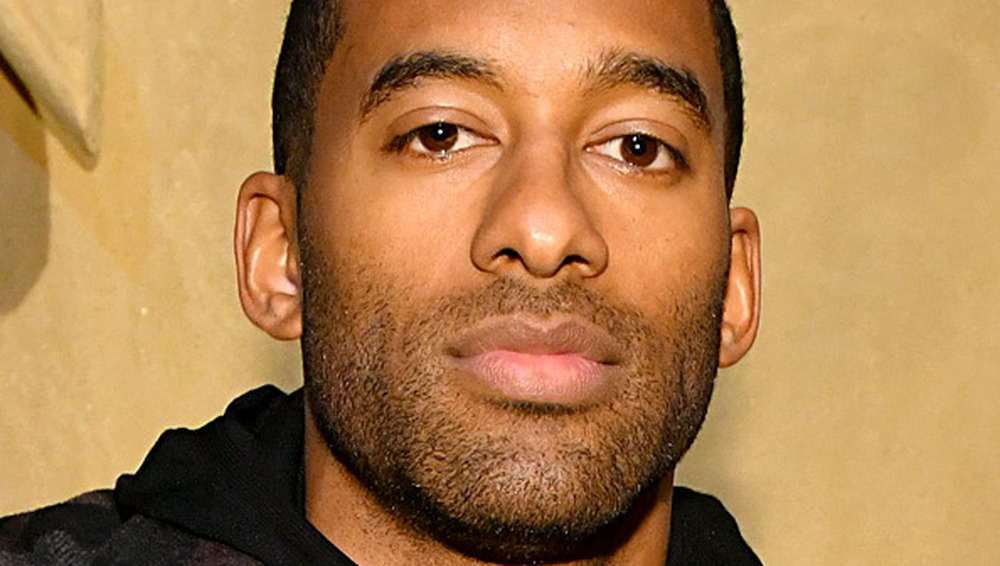 Craig Barritt/Getty Images
Like the act of chopping off your hair, a clear sign of wanting a new start is deleting portions of your Instagram. After the turbulent 25th season of The Bachelor, it makes sense that the show's lead, Matt James, would want a clean slate. Just a few days after the show's finale on March 15, in which James asked Rachael Kirkconnell to continue dating him after the show's conclusion, James deleted all content from his Instagram so that his page read, "No Posts Yet" (via Fox News). Then, he seemed to have a change of heart only a few days later when he re-uploaded only non-Bachelor-related content to his page (via Us Weekly).
Now, the only content left from his days on The Bachelor is the statement he made in February regarding host Chris Harrison's interview with Bachelorette alum Rachel Lindsay, during which he defended Rachael Kirkconnell after she was accused of racist behavior. James also scrubbed the biography portion of his Instagram page. Now, his biography does not include anything about his time on The Bachelor (per Us Weekly).
In the past few months, James has been a fairly consistent part of the reality television news cycle as he announced his split from Kirkconnell following allegations that she had been involved in some racially insensitive practices in her past. According to Us Weekly, in the weeks after these series of shocking revelations, James became the subject of online bullying that likely led to his Instagram purge.
Matt James' recent behavior on social media had some worried about how he was doing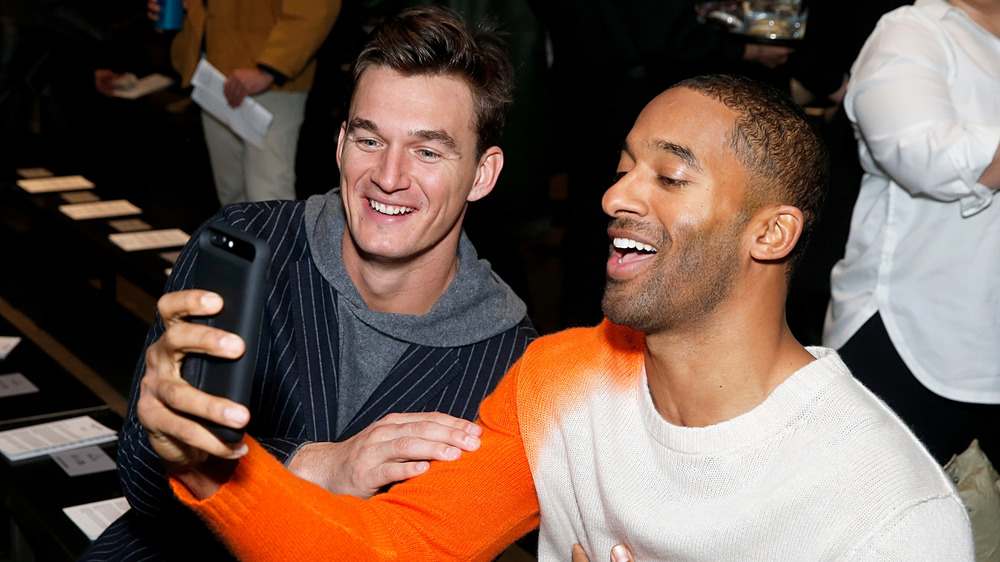 Dominik Bindl/Getty Images
During an appearance on Good Morning America in early March, James spoke about his breakup with Kirkconnell after learning that she attended an "Old South"-themed party on a plantation in 2018. "That's the frustrating part about the position that I'm in ... having to explain not only to Rachael but to the rest of America why things like that are problematic because we don't have that chance to have that ignorance," Matt said (via Us Weekly). "Think about Breonna Taylor, think about Tamir Rice, they didn't have that opportunity to have ignorance."
Following this high-profile drama, James' other activity on social media had some worried about how he was doing. On March 16, James tweeted "Google therapist near me," which sparked concern from his friends and fans. However, during an interview with Rachel Lindsay and Van Lathan on the Higher Learning podcast, James' brother, John James, told the hosts that his brother was fine. "I called him for that very same reason just to see where his head was at," John said (via Fox News). "He's in a good spot. He's good. People don't need to worry about Matt. It's kind of like he's going through a detox phase, of all the stuff that he was dealing with ABC and being in the spotlight and doing interviews."
Perhaps the social media detox is just what the doctor ordered.