Khloe Kardashian Really Doesn't Look Like Herself Anymore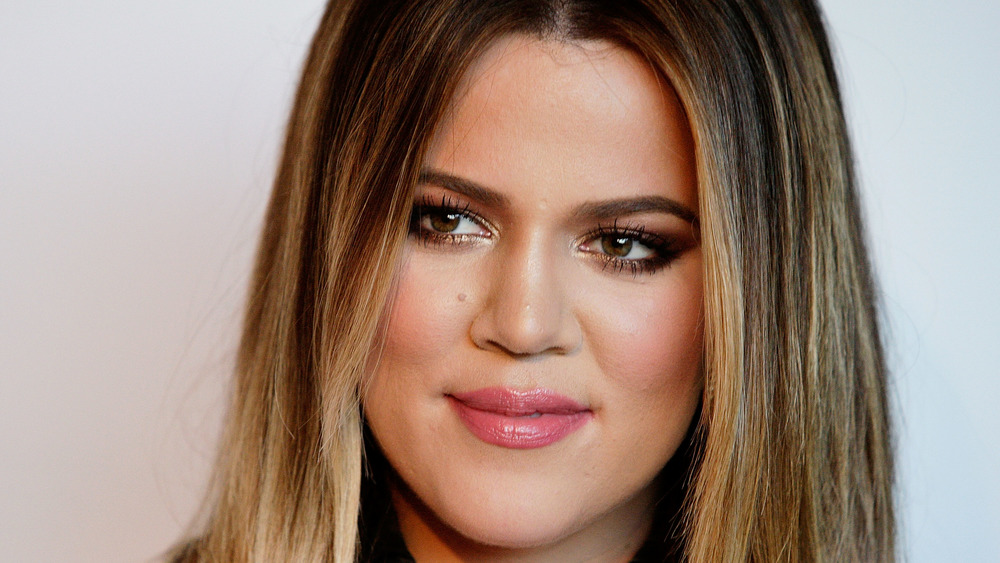 Lisa Maree Williams/Getty Images
They say that when a woman changes her hair, she's about to embark on a new chapter in life and with Khloé Kardashian, that appears to ring true.
Days after the 20th and final season of her family's reality show, E!'s Keeping Up With the Kardashians, began airing, the 36-year-old appeared on The Drew Barrymore Show to discuss the end of their long-running series and other topics and when she did, she debuted a drastic new look.
After being seen rocking long, wavy hair with a dirty blonde hue on the premiere episode, Kardashian, who shares one child with Tristan Thompson, called into Barrymore's talk show, via video chat, and was seen sporting much darker, straight hair, which she paired with dramatic eye makeup and pink lips. 
While changing up her hair is nothing new for Kardashian, her latest change could be telling to where she is in her life. After all, the end of her family's show is sure to lead to a very different lifestyle for her.
Twitter is loving Khloe Kardashian's new look
While sharing an article with photos of Kardashian during the appearance, the Daily Mail said the mother of one "looks unrecognizable." Meanwhile, fans of Keeping Up With the Kardashians on Twitter have been weighing in about Kardashian's new hair color for days with positive comments about her look. "KEEP THE BROWN HAIR KHLOE!" one woman advised as another said Kardashian "looks so good with dark hair."
"[Khloe Kardashian] looks unreal with brown hair," added a third fan.
As fans of Kardashian may have seen, she spoke of her darker look on Instagram last June, telling her followers, "I'm loving my brown hair. I never thought I would say that lol blonde still owns my heart but this brown is giving me a little something right now," she added.
To see more of Kardashian and her famous family, don't miss new episodes of Keeping Up With the Kardashians season 20 on Thursdays at 9/8c on E!