The Surprising Show You Forgot Jessica Walter Starred In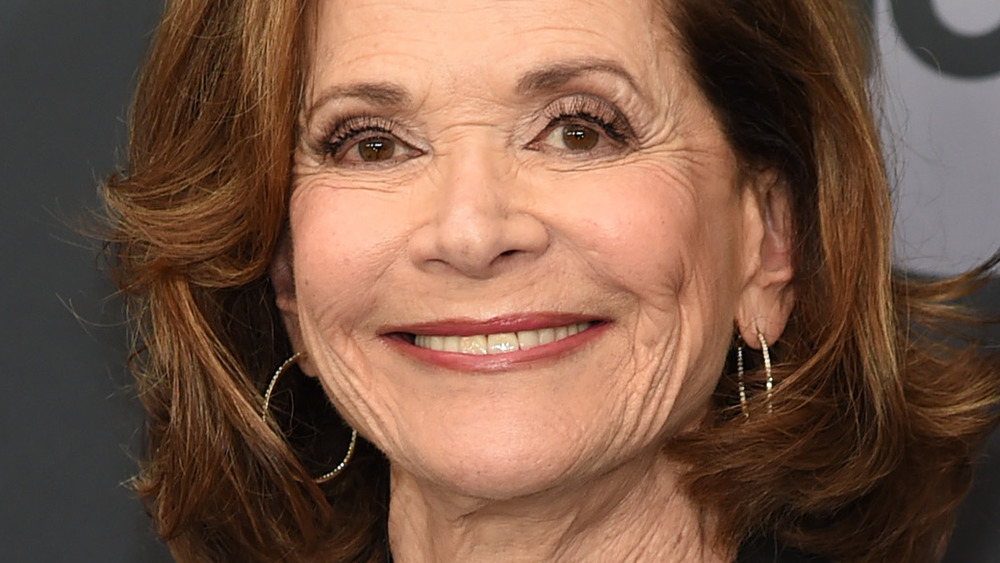 Jamie Mccarthy/Getty Images
The death of Jessica Walter on March 24 came as a shock to fans of all ages. Some had followed the actress' career from her early days in films such as Play Misty for Me and TV shows like The Love Boat, Mannix, and Medical Center. Others knew her from her more recent appearances in Saving Grace, The Big Bang Theory, Good Girls, and of course, her acclaimed performance as boozy Lucille Bluth in Arrested Development. (Who else could hold her own with Liza Minnelli?) She once told The New York Times, "You know Lucille is in my DNA now." 
But some of Walters' most famous performances were ones in which audiences never actually saw her. She lent her voice to a number of animated kids' movies and series such as The Land Before Time, Scooby-Doo: Mystery Incorporated!, The Magic School Bus, and Justice League Action. For 12 years, she also played Malory Archer, mother of the title character in the adult cartoon Archer. She was also a voice actress on one groundbreaking show which remains a television classic for its style and social satire.
Jessica Walter played a dino-mite mom
Running from 1991 through 1994, Dinosaurs was a first of its kind: a sitcom featuring full-bodied dinosaur puppets. Not surprisingly, it was the brainchild of legendary Muppeteer Jim Henson, whose son Brian took over the show production after Henson's death (via the Orlando Sentinel). Although it was ostensibly about an average middle-class family, the show included tons of sly in-jokes, such as the fact that the characters are all named for petroleum companies such as Sinclair and Hess. It also satirically explored serious themes such as civil rights, drug use, religion and climate change. Henson once said, "We got away with a lot of things because the show was about dinosaurs. That way we could be a reflection of society instead of a direct attack," (via Rotten Tomatoes).
Jessica Walter played a character who was absolutely nothing like Lucille Bluth: As Fran Sinclair, she was an average at-home mom and the maternal voice of reason in a household that included tree-pushing husband Earl, teen Robbie, tween Charlene, and the infant known only as Baby ("Not the mama!"). Alas, she, like all life on earth, became the victim of a worldwide nuclear winter on what Vulture called "TV's saddest, strangest TV finale." The Jim Henson Company's Family Entertainment division honored her on Twitter, saying, "Remembering the amazing career of Jessica Walter today, including her iconic voice performance as Fran Sinclair on Dinosaurs."
If you haven't had the pleasure of seeing the Sinclair family for yourself — or if you are feeling nostalgic — the series is currently available to watch on Disney+.