The Arrested Development Cast Reacts To The Death Of Jessica Walter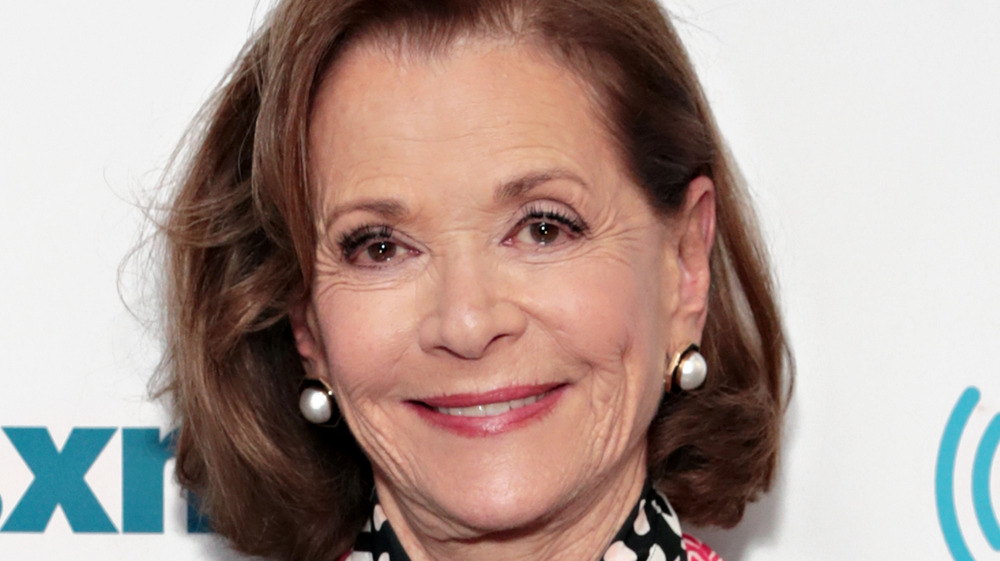 Cindy Ord/Getty Images
Shock, sorrow, and tributes are pouring in by the minute for Jessica Walter, who died in her sleep on March 25. Known for her memorable performances in works ranging from the Clint Eastwood thriller Play Misty for Me to the long-running adult cartoon Archer, Walter is perhaps most beloved for her work in Arrested Development. As the scheming, hard-drinking Lucille Bluth, Walter's perfectly timed one-liners and hilarious performance kept the character from being truly despicable. Off-screen, she was deeply admired by her co-workers, who turned out in force online to pay their respects to the TV matriarch.
Jason Bateman, who played Michael, posted on Twitter, "R.I.P., Jessica Walter. What an incredible career, filled with amazing performances. I will forever remember my time with her, watching her bring Lucille Bluth to life. She was one of a kind. All my love and thoughts to her family." 
Tony Hale, who played youngest son, Buster, wrote, "She was a force, and her talent and timing were unmatched. Rest In Peace, Mama Bluth." 
Will Arnett (Gob) eulogized, "Jessica Walter was a deeply talented person. We first met on a pilot in '96 and I was instantly blown away. I'm fortunate to have had a front row seat to her brilliance for 25 years. My thoughts are with her daughter, Brooke, and grandson, Micah, today. Farewell, Jessica. You'll be missed." 
Portia de Rossi, who played Lindsay Bluth Fünke, is recovering from an emergency appendectomy and, understandably, hasn't posted a reaction, but she no doubt is also heartbroken by the news. 
Jessica Walter was a beloved castmate on Arrested Development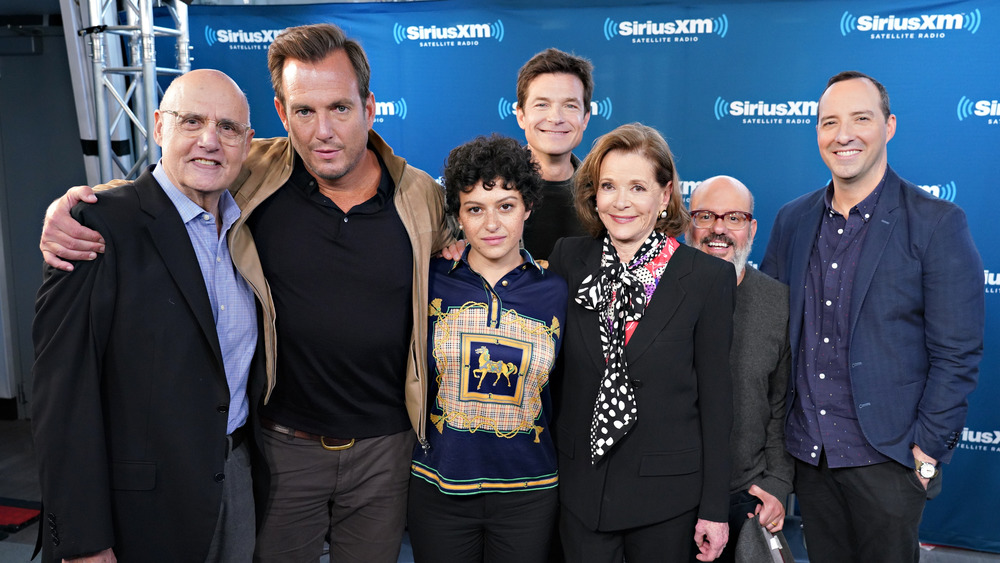 Cindy Ord/Getty Images
Two other members of the Fünke family have shared their emotions. David Cross, who portrayed Lindsay's "never-nude" husband, Tobias, tweeted, "I just heard the [awful] news about Jessica Walter, an absolutely brilliant actress and amazing talent. I consider myself privileged and very lucky to have been able to work with her. Lucille Bluth is one of TV's greatest characters." 
Alia Shawkat, who played daughter Maeby, posted a photo of Walter on Instagram with a broken-heart emoji and the caption, "Love you, Gangie," a reference to the grandmotherly nickname she called Walter on the show.
Recurring guest stars were heartbroken, too. Henry Winkler, who played the less-than-brilliant family lawyer Barry Zuckerkorn, reacted, "OH NO ... We worked together for years on ARRESTED DEVELOPMENT ... It was an honor to watch her comedy explode from the very first row." 
Carl Weathers, who poked fun at himself as Tobias' acting coach, wrote, "A cinematic artist!" RIP, Ms. Walter. #BePeace." 
Summing up everyone's sentiments perfectly was Ron Howard, who co-produced the show and was heard off-screen as the omniscient narrator. He tweeted, "What a brilliant, funny, intelligent, and strong woman. RIP, Jessica Walter, and thank you for a lifetime of laughs and for sharing your incredible talent on our show and with the world."