Princess Anne Shows What It Means To Be A Working Royal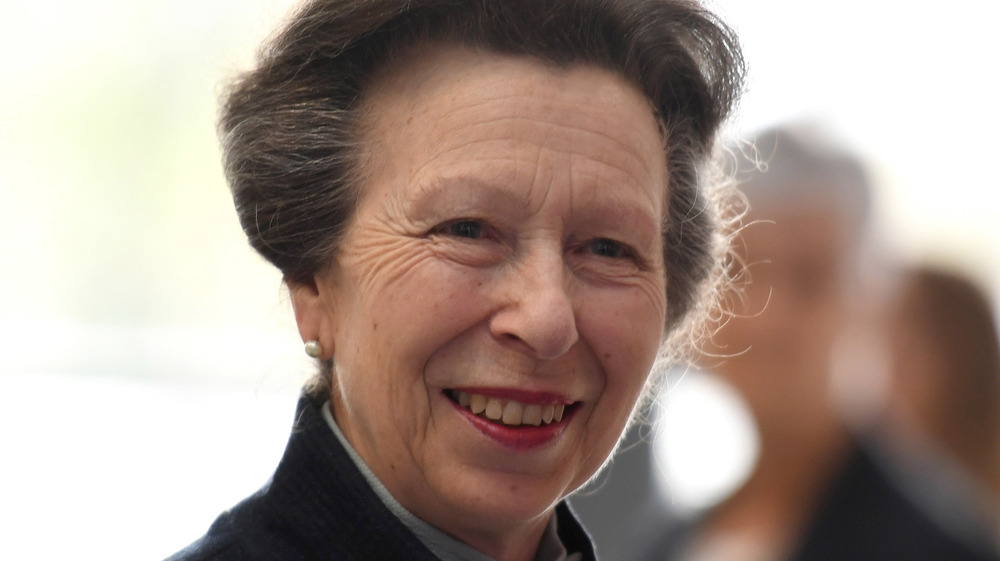 Finnbarr Webster/Getty Images
Just days after her daughter Zara Tindall gave birth to a bouncing baby boy on Sunday, March 21, Princess Anne is already back to work and showing the world what it really means to be a working member of the British royal family. 
In her first public engagement since the birth of her grandchild (via BBC), Queen Elizabeth II's daughter paid a visit to the Greater Cambridge Shared Waste Service on Wednesday, March 24 (via Gloucestershire Live). During the royal visit, the Princess met with waste and recycling collection crews, thanking them for their service as frontline workers throughout the coronavirus pandemic, a time in which households across the UK have created more waste and recycling due to stay-at-home orders.
As People reports, Princess Anne also took a tour of the premises, including a first-look at the waste service's brand new electric bin collection truck. Commenting on the royal visit, the Lord Lieutenant of Cambridgeshire Julie Spence tweeted, "Thrilled to welcome the Princess Royal to meet and say thank you to the men and women in waste services @camcitco @SouthCambs who have battled all weathers and fear of #COVID19 during the last year to keep our streets safe and clean." 
Princess Anne performs royal duties days after birth of grandchild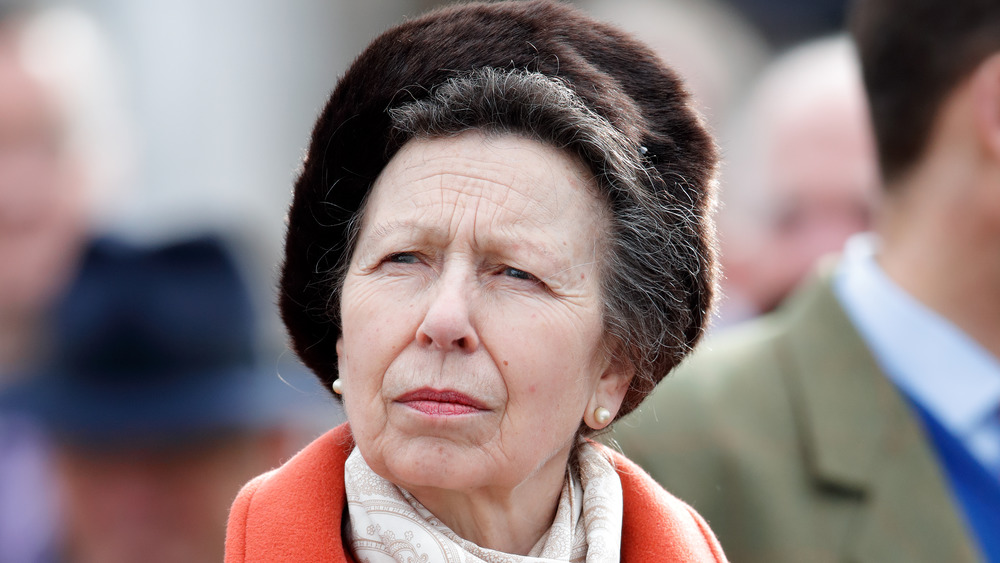 Max Mumby/indigo/Getty Images
As Hello! reports, Street Cleansing Operative at the Greater Cambridge Shared Waste Service Ray Frost said it was "nice of the Princess to come and chat about how she was interested in street cleansing and all the crews that work here." Elsewhere, Refuse crew member Hayley Resztan added, "It was nice to meet the Princess. Her Royal Highness was interested in how I recycle at home too, and whether I started recycling more when I began working here."
As mentioned, Anne's royal engagement occurred just days after the birth of her grandchild, Lucas Philip Tindall. Per the Daily Mail, the Princess' son-in-law, Mike Tindall, confirmed his wife Zara had given birth on Sunday, March 21, on the bathroom floor of their family home, which is situated on the grounds of Princess Anne's Gatcombe Park estate in Gloucestershire. The newborn is the Queen and Prince Philip's tenth great-grandchild and 22nd in line to the throne.