The Stunning Amount Bling Empire's Chiu Family Spent On Baby G's First Birthday Party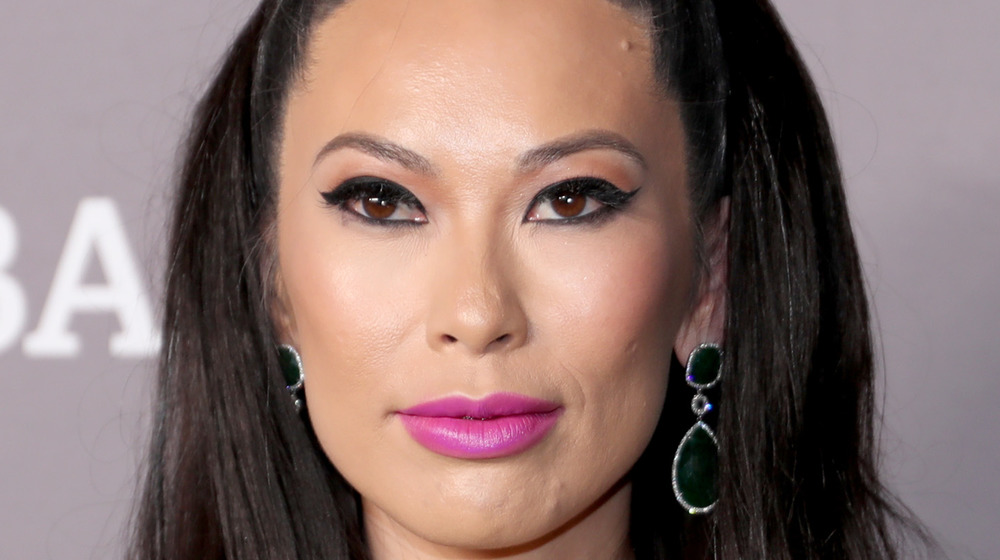 Rich Polk/Getty Images
If there's one thing that Christine and Gabriel Chiu love more than their lavish lifestyle, it's their little boy. The power couple at the center of Netflix's Bling Empire had a long and emotional journey to parenthood before they welcomed their son, Gabriel, who they call "Baby G". 
Christine and Gabriel tied the knot in 2007. For a decade thereafter, they tried to welcome a child into their family, but struggled. There was outside stress on the couple from Gabriel's parents, who felt Christine was responsible for producing a male heir because they are descendants of the Song dynasty (per The Cinemaholic). During this time, they blamed Christine for the fertility issues. It wasn't until the Bling Empire season one filming that they learned the truth, that Gabriel was the one with fertility issues.
"That was completely unscripted and really came out in the moment," Christine told Oprah Magazine. "There's something to be said about the right timing and the things happening for a reason. It was a surprise. When those words came out of my mouth I was in shock because I held it in for so long. I know my husband is supportive. Clearly now we have a boy—not only a child, but a boy, which is a very important thing in the Chinese culture. I would hope that my in-laws are a little bit more forgiving."
Christine and Gabriel spare no expense when it comes to Baby G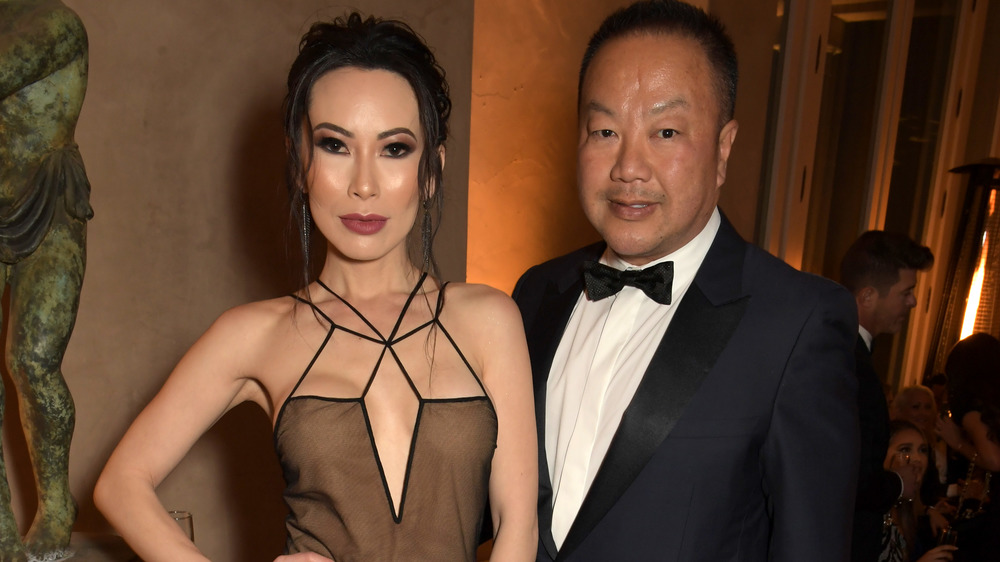 David M. Benett/Getty Images
It's very clear that Baby G is special to his parents. The long journey to parenthood only made Christine and Gabriel that much more appreciative of every moment they have with their son. That's why when it came to celebrating the little one's first birthday, the Chius went all out. 
Christine and Gabriel threw Baby G's lavish first birthday party at Cayton Children's Museum in Santa Monica (per ScreenRant). The museum was newly opened at the time and in honor of Baby G's birthday, the couple donated one million dollars on his behalf. Their donation will go toward a dedicated museum wing to support the Chiu Fun-For-All fund, which will provide free museum admission to children in underserved communities (per Mommy in Los Angeles).
"We feel very blessed to be able to have this opportunity, to hopefully teach Baby G, at a very young age, the importance of giving back and the importance of sharing and the importance of equality," Christine said in a speech honoring her son on his special day.
Baby G had a blast at his million dollar birthday party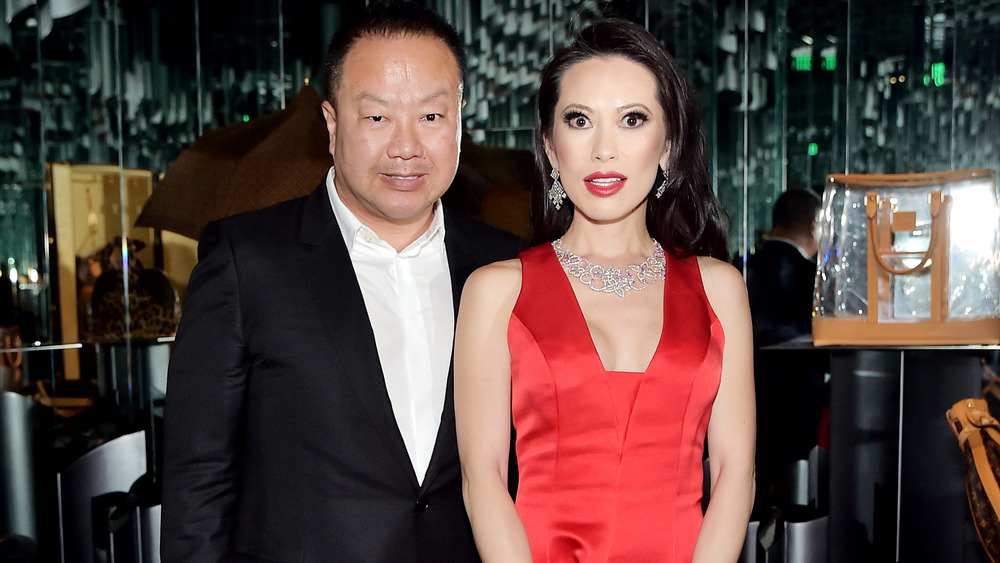 Stefanie Keenan/Getty Images
Christine brought all the fun and whimsy of the Santa Monica pier to the museum in celebration of Baby G. That meant bringing a Ferris wheel to the day's events, as well as an arcade. They even custom built a roller coaster inside the museum for the occasion (per Mommy in Los Angeles). There was also a crane game where guests could win an array of Gucci products. If you didn't snatch a prize there, the Gucci gift bags guests were sent home with could soothe your sorrows.
That's not all. There were entertainers and live music there to keep the party going. They were even treated to a private showing of Bob Baker's Marionettes. That's not even counting the museum exhibits available for  kids to explore hands-on. It truly sounds like a one-of-a-kind celebration for a one-of-a-kind family.